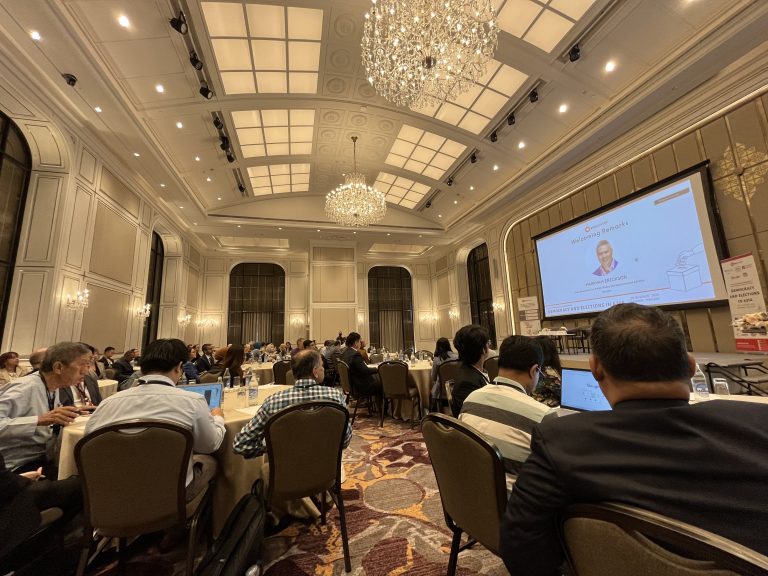 Google, title partner for Asia Centre's 8th International Conference "Democracy and Elections in Asia" on 23 to 25 August 2023, through its welcome remarks and panel outlined how the technology company and its partners seek to address some of the negative online influences on election integrity.
Vice President of Google's Government Affairs and Public Policy Markham Erickson in his welcome remarks on 24 August 2023 said the technology company supports electoral integrity by engaging users to disseminate authoritative information about their elections; protecting online electoral information and combating disinformation; and supporting elections campaigns by managing their digital presence, alongside trainings for long-term capacity building. 
Later that same day, Google convened a panel, "The Role of Online Platforms in Elections". The speakers were: Dr Yasu Shigeta, Policy Advisor, Japan NGO Center for International Cooperation (JANIC)/THINK Lobby; Dr Martin Petlach, Assistant Professor, Mendel University Brno, Czech Republic; Clare Amador, Head of Public Policy (Philippines & Thailand), Meta; Kulachada Chaipipat, Cofact Thailand. The overarching message was that civic spaces, including digital spaces, are crucial for any healthy democracy to function, and more so during election periods. Given that these spaces are now being inundated with fake news – youth, as well as CSOs, through their engagement with technology companies, can combat disinformation and ensure that the integrity of electoral processes is maintained.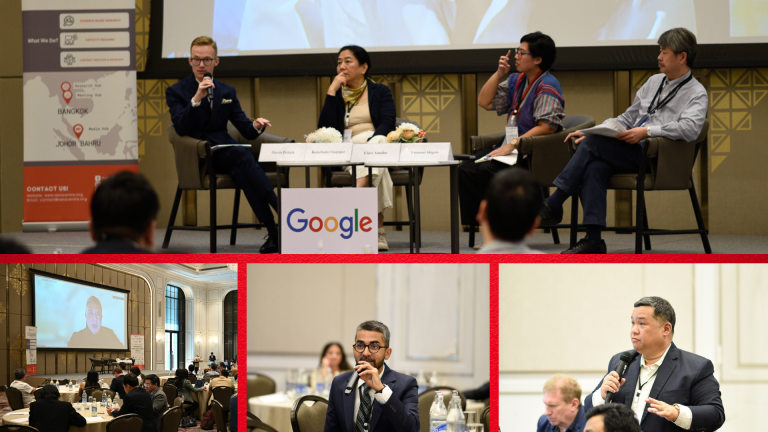 Dr Yasu Shigeta spoke about narrowing civic spaces, a decreasing press freedom ranking, declining voter turnout, a "hereditary" parliamentary system, and very small numbers of female legislators in Japan. However, this is occurring alongside the rise of online engagement, where groups organise petitions, advocacy for changing certain electoral laws, and other forms of civic action. This evolution of civic spaces in Japan is spearheaded by the youth, especially young women. 
This is in contrast to Southeast Asia, which has varying degrees of digitalisation during election periods, explained Dr. Martin Petlach. There is no clear link between the levels of the online population and degree of democracy in Southeast Asia, and we cannot surmise that the internet is a tool for positive change. Governments in the region have learnt to navigate the online environment to shape public opinion.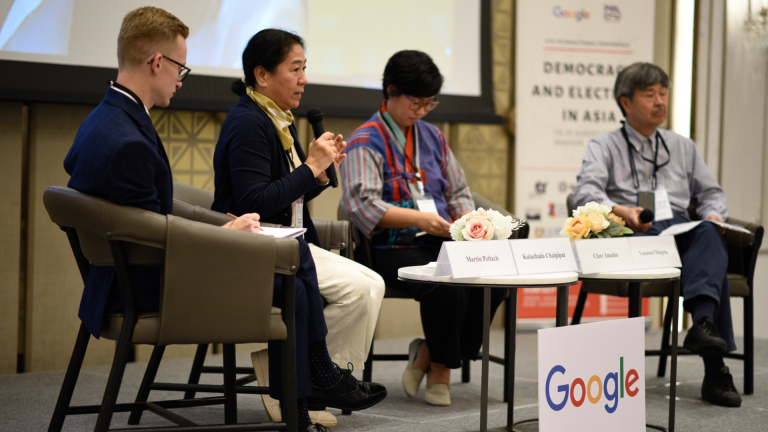 To continue building such spaces online, there needs to be more fact-checking to combat disinformation, said Kulachada Chaipipat. The 2023 Thailand general elections were a "social media elections" with more active citizens online. Disinformation has also become more sophisticated and generated online through social media, political statements, messaging apps, and online mainstream media. 
There is cooperation between Cofact Thailand and platforms like Meta, Google, and TikTok to provide training on digital literacy to help promote authoritative and accurate information online. According to Clare Amador, Meta works with academic and law enforcement agencies to determine the nature and extent of disinformation networks.
Numerous Asian countries have held or are set to hold elections, such as Cambodia, Thailand, and Indonesia in 2024. The value of elections in democratic systems is vital, demanding commitment to safeguarding their integrity. Combating misinformation and disinformation is a pressing challenge faced by many, requiring substantial efforts. This underscores the urgency and significance of technology companies such as  Google's role at the Asia Centre's event.
The 2023 conference collaboration builds upon the 2022 conference collaboration where Google co-convened a panel titled "Rights-Friendly Content Regulation in APAC". The partnership between Asia Centre and Google since 2022 includes a partnership on a Malaysian baseline study, Youth and Disinformation in Malaysia: Strengthening Electoral Integrity, being appointed implementing partner in Malaysia and Thailand for the ASEAN Digital Literacy Programme to train master trainers, and being selected for the 2023 APAC Digital Transformation Program. There are also discussions in the pipeline for future partnerships on other projects.
To view the main conference article, articles on individual title partners who convened panels, as well as the TikTok videos and photo album, go to the main conference piece here.
The International Conference is Asia Centre's annual event where it brings together its partners to share the outcomes of their programmes and network for future collaborations. Over the years, the conference has become a platform for a range of actors to meet and discuss key human rights issues. If you would like to become a Conference partner for Asia Centre's 9th International Conference "Civic Space in Asia: Stories of Resistance and Pushback" or explore other collaboration opportunities, email us at contact@asiacentre.org.
For more information on the 9th Conference, click here.