Chiang Mai University, a title partner for Asia Centre's 8th International Conference "Democracy and Elections in Asia" on 23 to 25 August 2023, through its welcome remarks and panel analysed the outcomes of Thailand's 2023 General Election and whether the polls would actually return the kingdom to democracy.
Dean of the Faculty of Political Science and Public Administration, Chiang Mai University, Asst. Prof. Dr. Pailin Phujeenaphan, in her welcome remarks, observed that despite the expectation that digital technologies would serve as an accelerator to democratisation –  Thailand's politics remains in a quagmire.
The same message was delivered on the next day, 25 August, during the Chiang Mai University speakers for the plenary session, "Institutions, Agency and Democracy in Southeast Asia", were Asst. Prof. Dr. Panuwat Panduprasert and  Asst. Prof. Dr. Chanintorn Pensute from Chiang Mai University and Asst. Prof. Dr. Ladawan Khaikham from Kasetsart University.
Moderated by Professor Tanet Charoenmuang from Chiang Mai University, the panel speakers pointed out that after Thailand's 2023 general elections, significant challenges remain for the kingdom's democratic transition. The panel presentations provided an insight to these challenges.
Dr Khaikham drew attention to the impediments encountered by environmental protection policies in Indonesia, the Philippines, and Thailand. She pouted out that Thailand has developed several plans to solve environmental issues using international frameworks, however, the country's democratic deficit has obstructed it from effectively implementing the plans.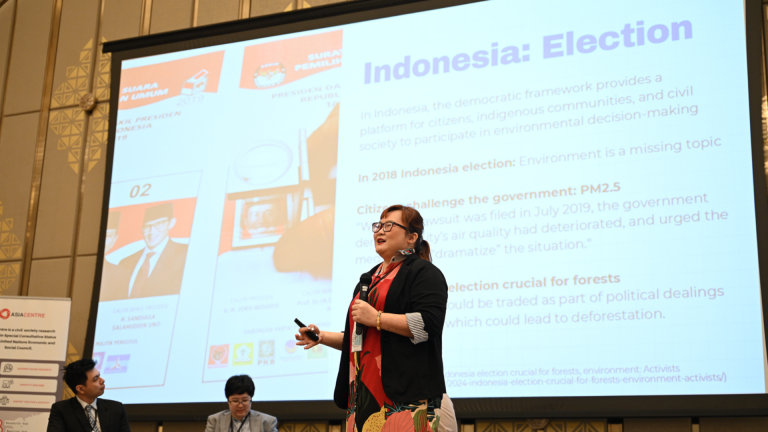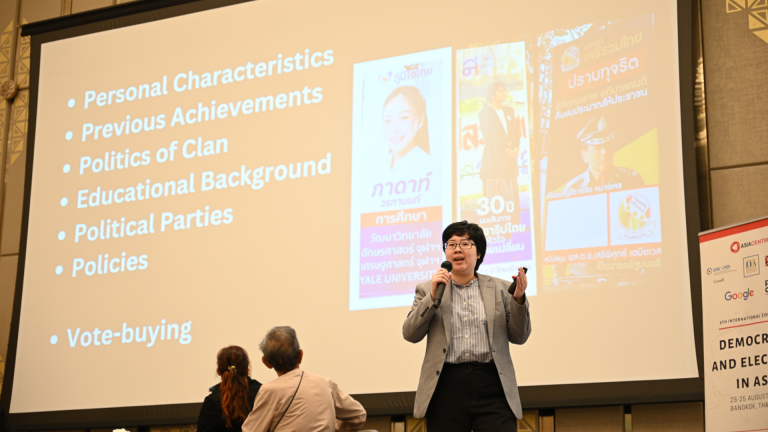 Against the backdrop of Thailand's 2023 election and the victory of the Move Forward Party, Dr Pensute argued that the party's adoption of digital technologies played a significant role in their remarkable success in acquiring parliamentary seats, genuinely connecting with voters and winning crucial electoral endorsements.
Dr Panduprasert examined the military's role within Thailand's hybrid regime framework, characterised by growing calls for increased democracy and greater oversight of royal and military powers. The youth-led movement from 2021 posed a significant threat to the preponderance of the military and the monarchy. However, with military-affiliated senators still in the parliament and the Internal Security Operations Command (ISOC) having overly-broad power, the military is expected to continue dictating Thai politics.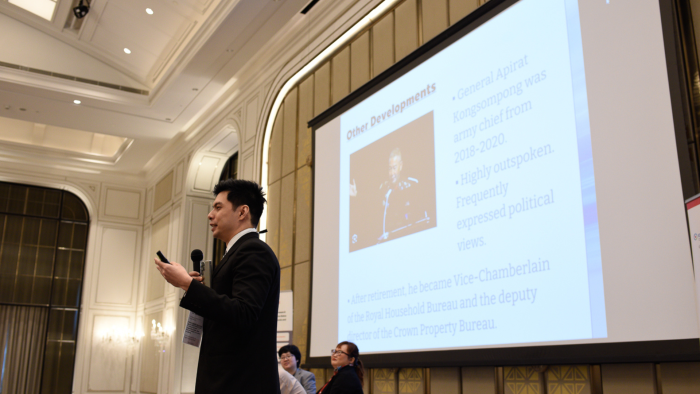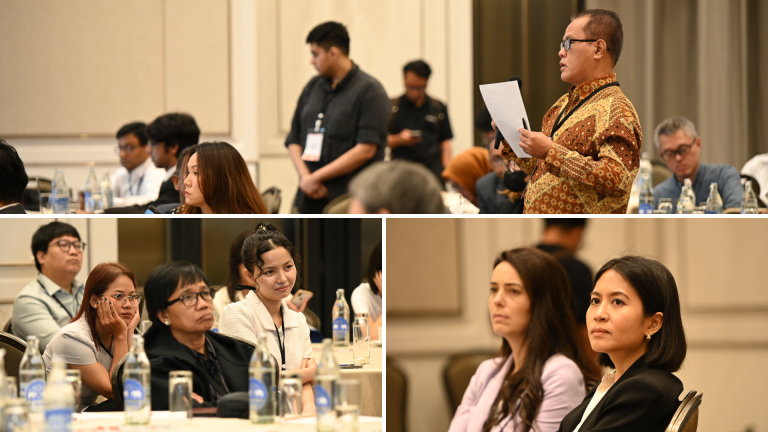 Although opposition parties such as Move Forward in Thailand and activists in other Southeast Asian countries have leveraged on digital technologies and social media to make some gains, entrenched regimes are still able to create obstacles to the use of new media for democratic expression, through laws and extra-constitutional practices. 
This panel was organised as an outcome of the Memorandum of Understanding between Asia Centre and the Faculty of Political Science and Public Administration, Chiang Mai University (CMU), signed on 26 August 2022 at Asia Centre's 7th International Conference. Earlier that month, Dr. James Gomez spoke at CMU's panel "ASEAN in the Changing Regional Dynamics", where Asia Centre also visited the Faculty of Mass Communication and the University Academic Service Center of CMU.
In June 2022, Dr. Narut Charoensri moderated the panel on "Trade" at the conference "ASEAN-EU Relations in light of the War in Ukraine", co-convened by Asia Centre and Friedrich Naumann Foundation for Freedom (FNF), Southeast & East Asia. In July 2023, leading up to the 8th International Conference, Associate Professor Surachanee Sriyai and Dr. Charoensri from CMU participated as the mentors in The #Reshaping Europe: Hackathon on the ASEAN-EU Relations, also co-convened by Asia Centre and FNF.  
To view the main conference article, articles on individual title partners who convened panels, as well as the TikTok video and photo album, go to the main conference piece here.
The International Conference is Asia Centre's annual event where it brings together its partners to share the outcomes of their programmes and network for future collaborations. Over the years, the conference has become a platform for a range of actors to meet and discuss key human rights issues. If you would like to become a Conference partner for Asia Centre's 9th International Conference "Civic Space in Asia: Stories of Resistance and Pushback" or explore other collaboration opportunities, email us at contact@asiacentre.org.
For more information on the 9th Conference, click here.