ASIA CENTRE'S 2020 INTERNS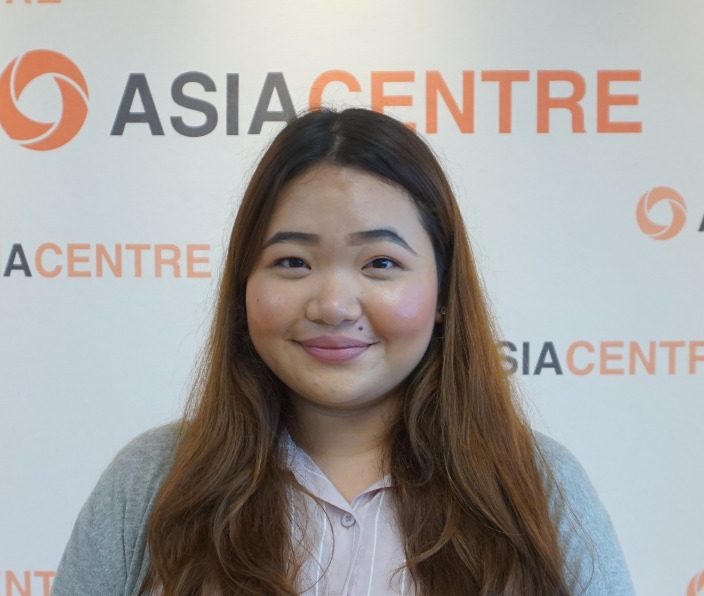 Alysha Brahmantiara Putri
Alysha Brahmantiara Putri or "Alysha" is a Communications and Marketing intern at Asia Centre from October to December 2020. She is an Indonesian who has lived in Thailand for the past 14 years and counting. She is a fresh-graduate from Mahidol University International College with a Bachelor of Arts in Social Science and a concentration in international studies.

She hopes to learn and grow with Asia Centre to improve her writing and research skills, help manage the website to promote upcoming events hosted by Asia Centre, and also promote content over social media platforms. She wants to gain deeper knowledge on the issues that Asia Centre addresses, including COVID-19's impact on the Southeast Asian region, and finally to gather experience before joining the workforce.

Alysha loves interacting with new people of different cultures and backgrounds, having been exposed to the international community since she was young. In her spare time, she loves to read and enjoy travelling with her friends and family.
Piyathida Puchakanit
"Piyathida Puchakani or "Yuki", is Thai-Japanese and will be a Communications and Marketing intern at Asia Centre from September to December 2020. She recently graduated from Mahidol University International College (MUIC) with a Bachelor of Arts in Social Science majoring in international relations and comparative studies and minoring in psychology. .

At Asia Centre, Yuki will be designing the visuals for the Centre's 6th International Conference in 2021, compiling the 2020 Activities Report and undertaking a series of video-editing projects while being part of ongoing projects. She looks forward to gaining industry knowledge of communication strategies, implementing media projects, utilising digital tools, and gaining first hand experience of the workflow of social enterprises and its partnership networks..

In her spare time, Yuki loves to travel to new destinations because it gives her an opportunity to meet and interact with people from whom she can learn and listen to other life stories. She also is a diver who is passionate about the ocean and marine life .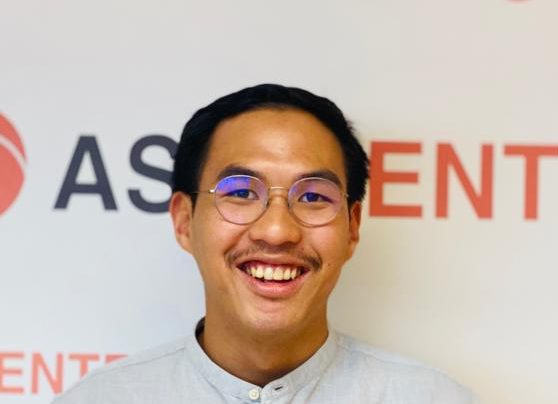 Ruangrit Yeamsansuk
Ruangrit Yeamsansuk or "Klang" is a research intern at Asia Centre from September 2020 until January 2021. He is a Thai national, who has graduated with bachelors of International Studies from Leiden University, in the Netherlands.

He looks forward to improving his research, social media and academic writing skills during his time at Asia Centre. He also hopes to gain a deeper understanding of how state and non-state actors in the ASEAN region co-operate.

Klang enjoys interacting with people from different cultures and backgrounds. He likes to seek out new spots in Bangkok to hangout and play sports during his spare time.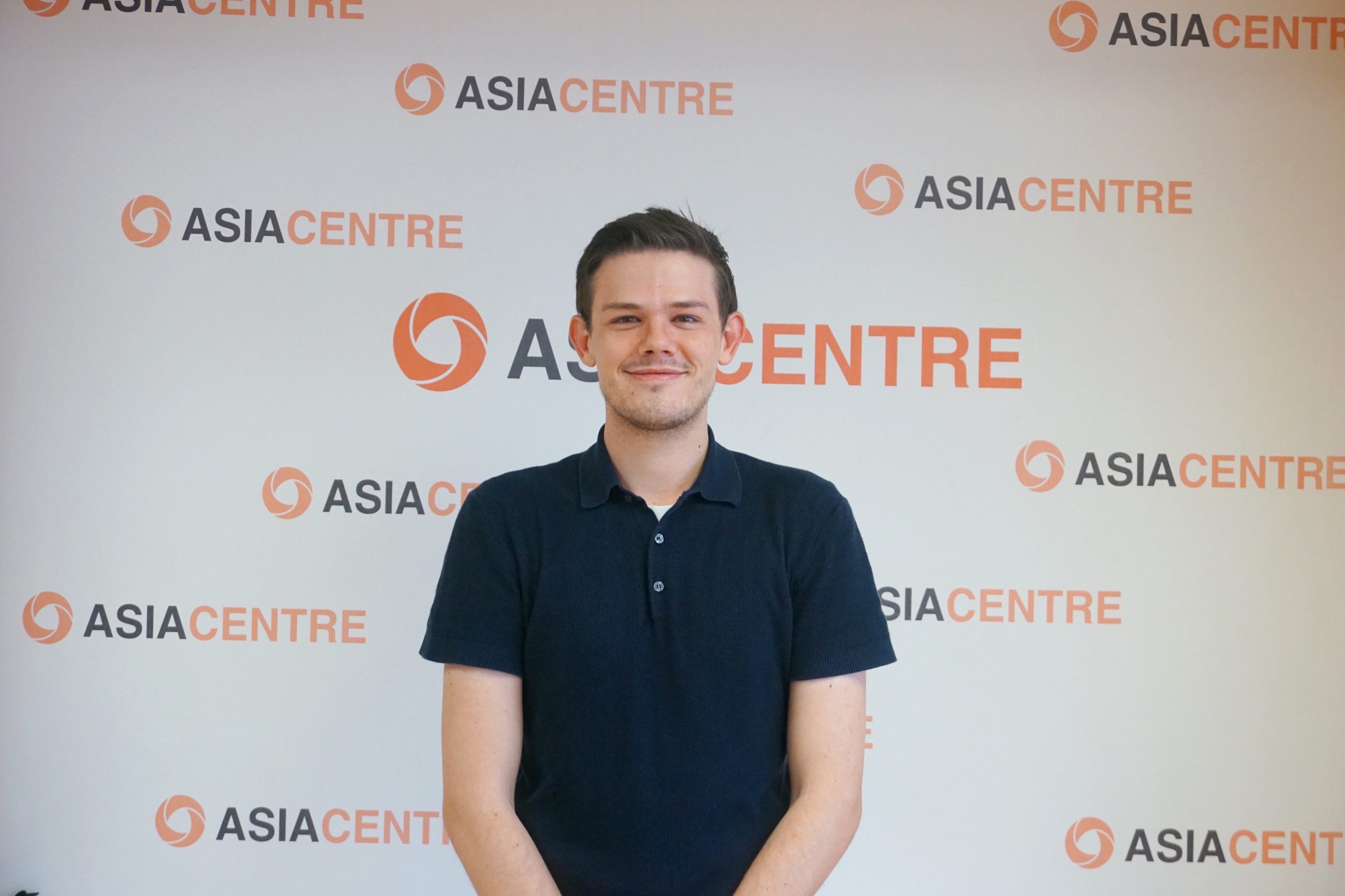 Claud Edmund Fletcher
Claud Edmund Fletcher, a South African, holds a BBA degree with a concentration in International Relations from Stamford International University, Thailand. At Asia Centre, Claud, as a research intern will focus on COVID-19's impact on democracy and human rights in the region.

During his undergraduate days, Claud lead the student UNICEF Club as president and was a member of the Stamford All Stars - a club consisting of academically and socially inspiring students. Being a part of these groups, instilled in him the values teamwork and collaboration with multicultural and diverse individuals. When volunteering, socialising with like minded academics and experts in the humanities field are opportunities he appreciates.

In this free time, Claud, enjoys discussing current affairs, reading political history books and staying informed of current events. He says, "I truly am excited for the opportunity to intern at Asia Centre. I firmly believe that the knowledge and experience I will gain from working here would enable me to make an impact in the human rights field as I progress into my career. Because of my prospective occupational goals, I am certain that my contribution to the tasks assigned to me, and collaboration on various other assignments with a diverse team, will benefit Asia Centre as much as it will benefit my personal and professional growth."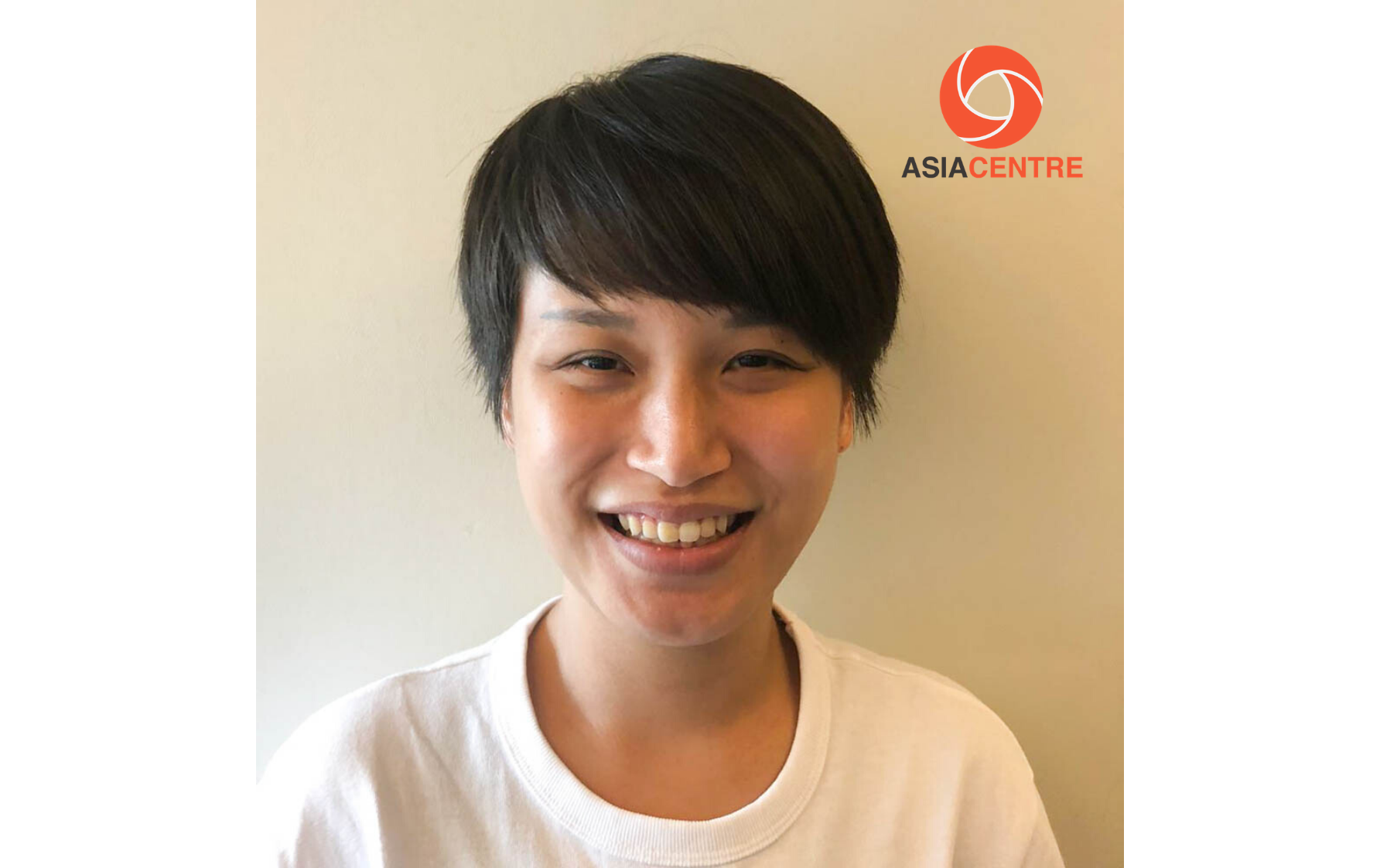 Liang-Yu Sie
Liang-Yu Sie is a communication and marketing intern at Asia Centre from May 2020 to September 2020. She is from Taiwan and is currently studying journalism at National Taiwan University, where she also earned her bachelor degree in library and information science. During her internship, Liang-yu will focus on digital design and the building up of Asia Centre's corporate branding.

Liang-Yu is an adventurous person who likes to try new things and explore the world. During college, she was an active member of school's rural education volunteer team, and also had experience of being a marketing intern in an e-commerce start-up. Now, she is a part-time journalist in television news media, which allows her to gain hands on experience in media industry.

Fascinated by Bangkok's culture and food, Liang-Yu had traveled to Bangkok for four times in her college, and that is also why she decided to intern in Asia Centre this summer. She hopes to get better understanding of how NGOs work and how to contribute to the society in Asia Centre, and also seize the opportunity to experience a life in Bangkok.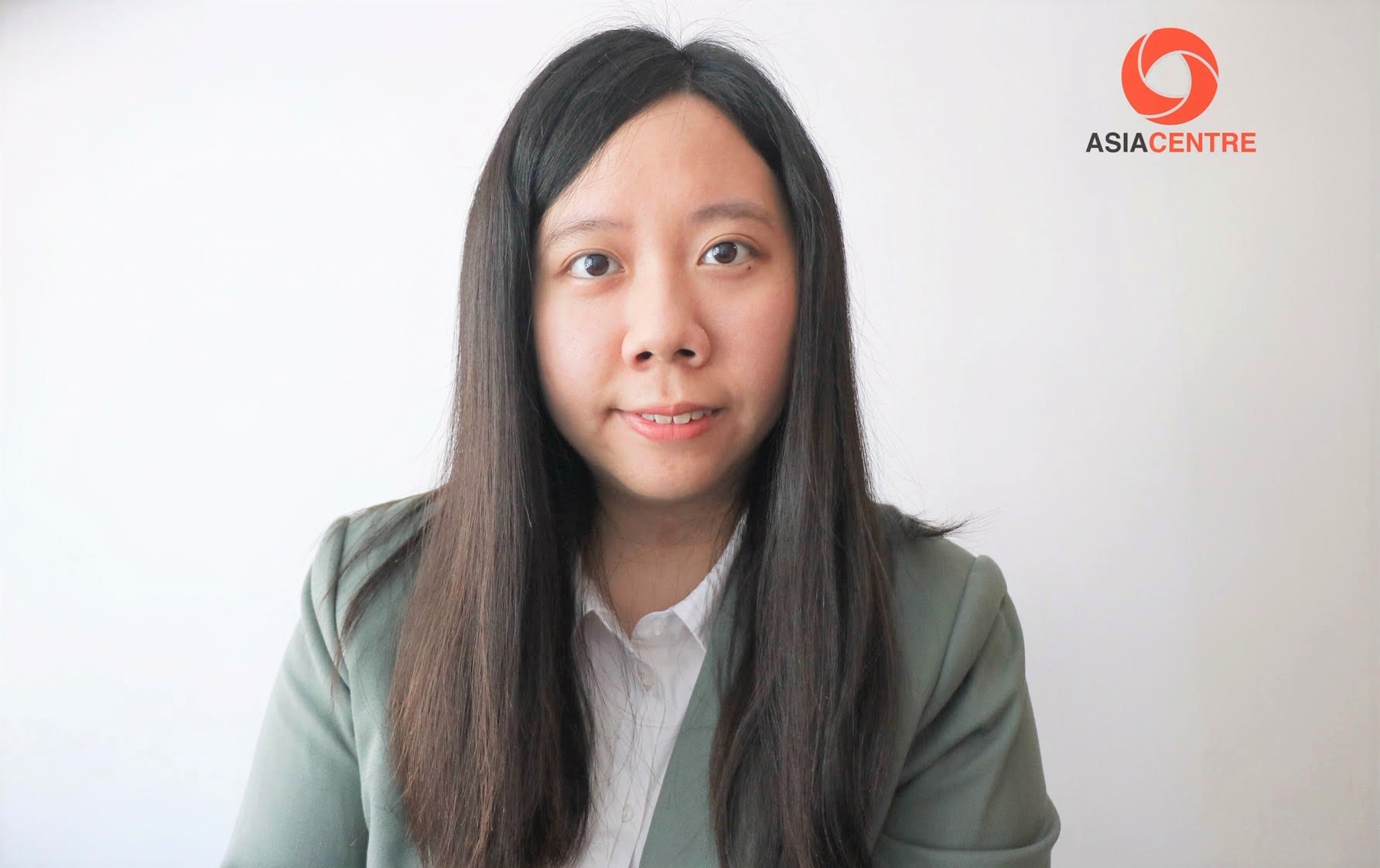 Lucy Yi-Hsuan Lai
Lucy Yi-Hsuan Lai is a communication and marketing intern at Asia Centre from May 2020 to July 2020. She is from Taiwan and will soon graduate from National Taiwan University with a bachelor's degree in international relations.

Lucy is passionate about human rights issues and has been involved in several NGOs in Taiwan. She has also interned in a big data company and gained experience in media and marketing strategies. Soon she found herself developing an interest in South East Asia during her time as a visiting student at the University of California, Berkeley. These experiences and interests brought Lucy to Asia Centre where she will work on the communications front to roll out the Centre's new media strategy.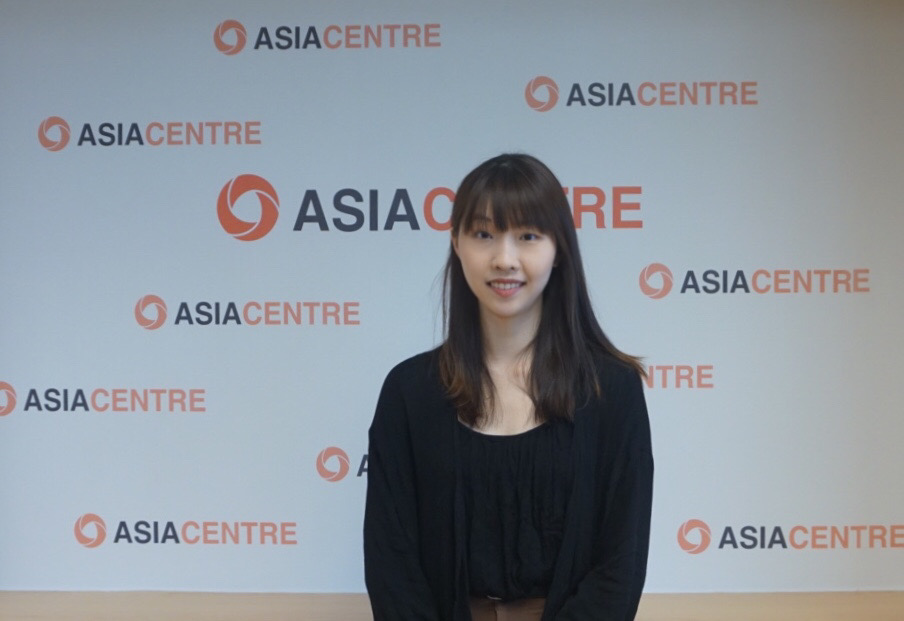 Charlotte Yuchun Tseng
Charlotte Yuchun Tseng is Partnership Coordinator at Asia Centre from February to May 2020. She is Taiwanese and graduated from the Department of Diplomacy at National Chengchi University. In September 2020, she will enroll in the MSc in Global Politics at the London School of Economics and Political Science.

Charlotte is interested in track-two diplomacy, which evolves around unofficial and informal interactions between non-state actors. At Asia Centre, she assist in building partnerships and programmes with Taiwanese institutions. Charlotte will be working on Asia Centre's annual conference and support in the design and marketing of events.

In her spare time, Charlotte likes to use an analog camera to capture life's moments. She also likes to explore coffee shops in different cities.​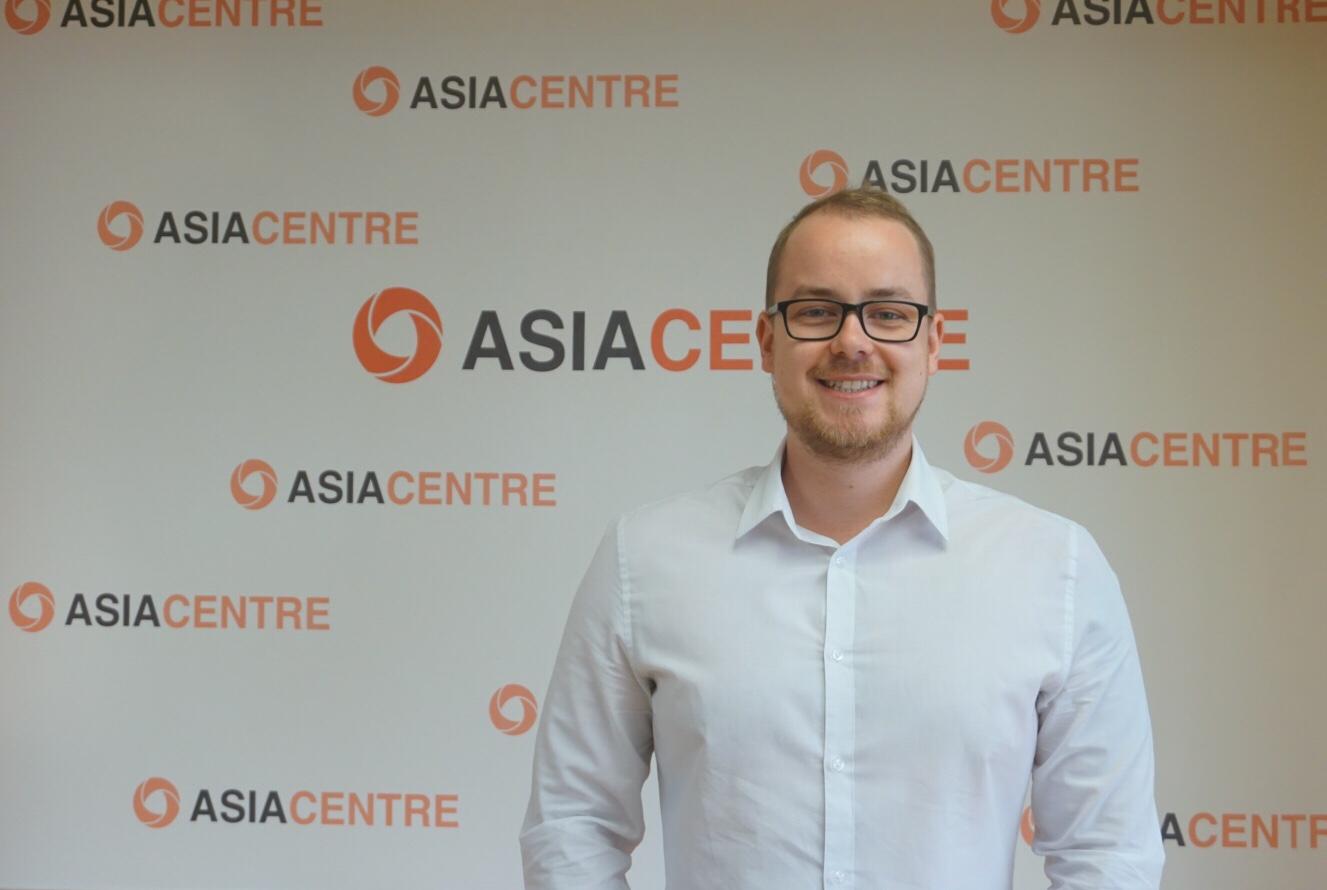 Lennart Busch
Lennart Busch is a research intern at Asia Centre from January to March 2020. He is from Germany and is enrolled in the Global Management Program at the University of Applied Sciences in Bremen.

During his time at the Asia Centre, Lennart hopes to improve his skills in research, communication and academic writing. Most important for him, when choosing to do an internship at the Asia Centre, was the hope to deepen his understanding of the SE Asian region.

Lennart enjoys working with people from diverse backgrounds and in his spare time, he loves to walk around with his camera during his many travels or watch movies and TV series at home.