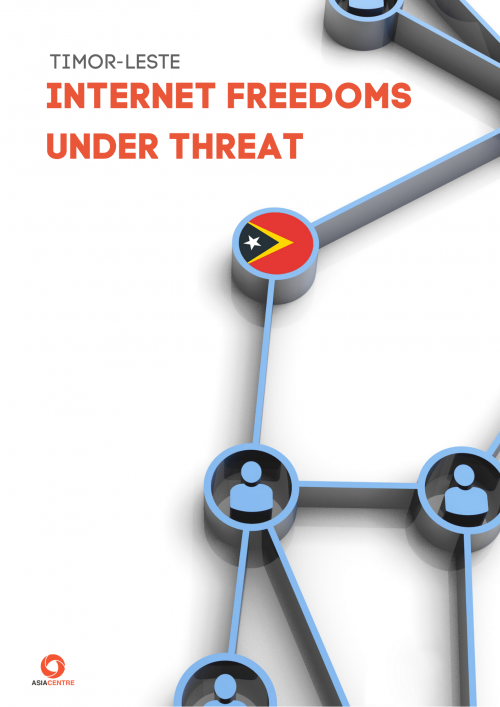 Timor-Leste: Internet Freedoms Under Threat
Timor-Leste: Internet Freedoms Under Threat examines the impact of internet infrastructure development and draft laws related to defamation, cybercrime and privacy on internet freedoms in the country. Improving telecommunications infrastructure and accessibility in Timor-Leste has led to a rise in internet use to express opinion, scrutinise political incumbents and progress democratic ideals. As a result, a slew of drafted laws have been proposed that risk curbing just criticisms. Concerns in particular have arisen against the backdrop of the nation's pursuit for accession to the autocratic ASEAN, and a continual regional decline in fundamental freedoms, Timor's democratic identity forged through years of suppression and war is set to be tested. Amidst recent civil society pushback to protect internet freedoms, it remains to be seen if Timor-Leste, the youngest and most democratic country within Southeast Asia, will continue to retain its high rankings in freedoms of expression. Resistance from civil society groups has been encouraging, yet based on trends in the region it is not difficult to envisage the end result will be a less democratic Timor. Time will tell. As Timor-Leste aspires to be part of ASEAN, this report discusses these developments and lays out recommendations to promote and protect internet freedoms.
(Forthcoming 30 June 2021)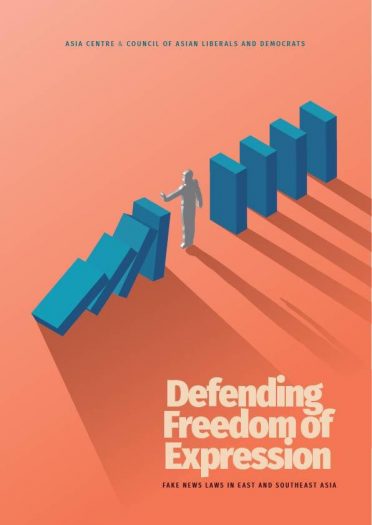 Defending Freedom of Expression: Fake News Laws in East and Southeast Asia
Defending Freedom of Expression: Fake News Laws in East and Southeast Asia published by Asia Centre and the Council of Asia Liberals and Democrats (CALD) examines the existing and recently enacted laws and policies in the region which govern disinformation. The aim of the report is to provide a policy tool of ideas to empower legislators, political party leaders, academics, civil society activists, journalists to protect freedom of expression. This report compares the impact of legislation in countries with multiparty legislatures and independent government institutions, and countries with one dominant political force and an absence of independent national institutions. It finds that in the former countries, provisions are included to safeguard human rights and democratic practices and international conventions are adhered to and aligned with human rights principles. In contrast, in the latter countries, the authority of the state is placed at the centre of disinformation laws, and their interpretation thereof, in which the description of what constitutes fake news is often vaguely-worded. To address the human rights and democratic gaps in these countries, a set of recommendations are prescribed to governments to meet their international human rights obligations, establish independent institutions, work with technology companies and collaborate with stakeholders when implementing national legislation and policies to address fake news.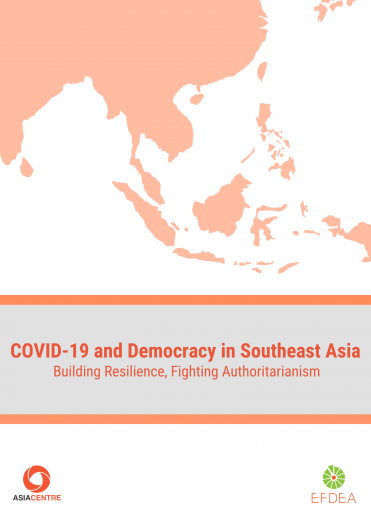 COVID-19 and Democracy in Southeast Asia: Building Resilience, Fighting Authoritarianism
Asia Centre's second baseline study examines trends under which Southeast Asian governments have used crises as opportunities for their political advantage. This report, centred around the Coronavirus Disease 2019 (COVID-19), highlights the routine response from governments with the announcement of emergency decrees and laws, suspension of civil freedoms, corruption of electoral democracy, censorship, digital surveillance measures, and framing human rights activists as national security threats. Post-crises, governments then enact long term laws and policies that effectively shrink civic space. Their methods also include limiting media and journalists' watchdog activities through fake news and defamation labels, whilst substantially contributing to the dwindling civil society funding. A set of recommendations are also prescribed for the United Nations, governments, donors, and civil society.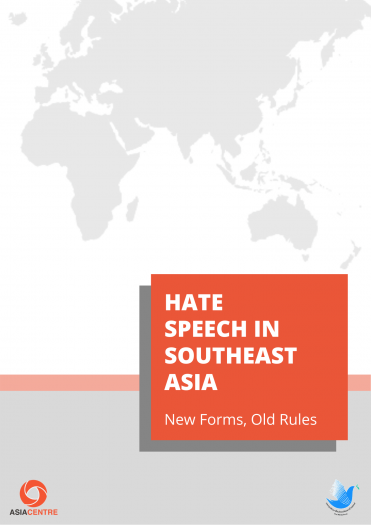 Hate Speech in Southeast Asia: New Forms, Old Rules
Hate speech, often disseminated online, is increasingly a problem in Southeast Asia with consequences of violence and communal strife. As a result, several countries in Southeast Asia such as Singapore, Malaysia, Myanmar and Thailand have introduced or are revising bills aimed at securing social, racial or religious harmony. Non-legal measures to foster social cohesion, interfaith dialogues and social harmony activities have also been used to address hate speech and promote cross-communal understandings. A majority of states in Southeast Asia have also signed the International Convention on the Elimination of All Forms of Racial Discrimination (ICERD) to signal their committment to to the elimination of racial discrimination and the promotion of understanding among all races. This report recommends a range of measures to alleviate these concerns. Among them, is a primary recommendation to officially recognise newer forms of hate speech and a set of secondary recommendations to promote understanding and diversity. All which should not result in any discrimination or infringement of rights.