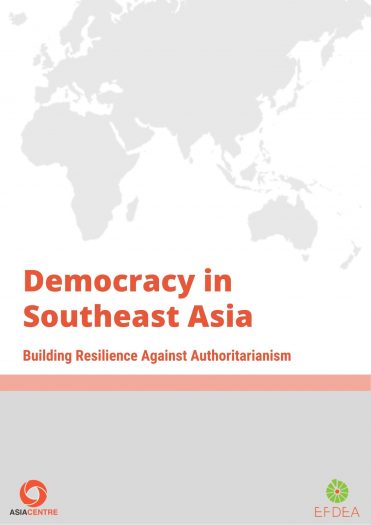 Democracy in Southeast Asia Building Resilience Against Authoritarianism
Asia Centre's second baseline study examines trends under which Southeast Asian governments have used crises as opportunities for their political advantage. This report, centred around the Coronavirus Disease 2019 (COVID-19), highlights the routine response from governments with the announcement of emergency decrees and laws, suspension of civil freedoms, corruption of electoral democracy, censorship, digital surveillance measures, and framing human rights activists as national security threats. Post-crises, governments then enact long term laws and policies that effectively shrink civic space. Their methods also include limiting media and journalist's watchdog activities through fake news and defamation labels, whilst substantially contributing to the dwindling civil society funding. A set of recommendations are also prescribed for the United Nations, governments, donors, and civil society. 
This report is currently underway and set to release in December 2020.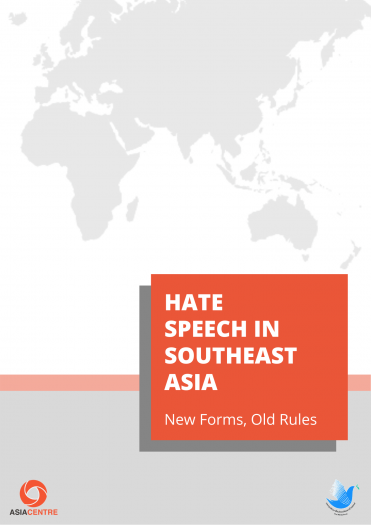 Hate Speech in Southeast Asia: New Forms, Old Rules
Hate speech, often disseminated online, is increasingly a problem in Southeast Asia with consequences of violence and communal strife. As a result, several countries in Southeast Asia such as Singapore, Malaysia, Myanmar and Thailand have introduced or are revising bills aimed at securing social, racial or religious harmony. Non-legal measures to foster social cohesion, interfaith dialogues and social harmony activities have also been used to address hate speech and promote cross-communal understandings. A majority of states in Southeast Asia have also signed the International Convention on the Elimination of All Forms of Racial Discrimination (ICERD) to signal their committment to to the elimination of racial discrimination and the promotion of understanding among all races. This report recommends a range of measures to alleviate these concerns. Among them, is a primary recommendation to officially recognise newer forms of hate speech and a set of secondary recommendations to promote understanding and diversity. All which should not result in any discrimination or infringement of rights.