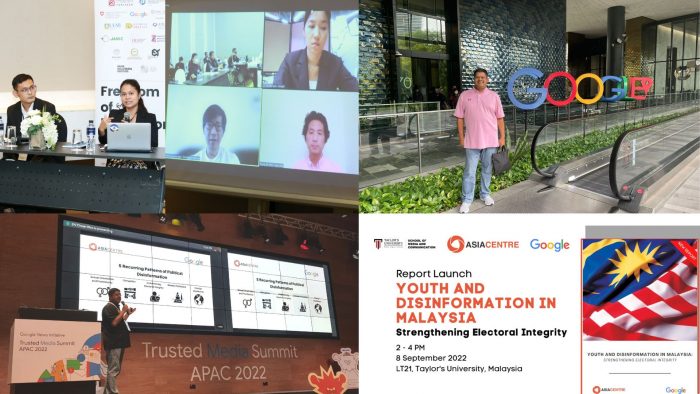 In 2022, Asia Centre and Google collaborated on a range of projects to combat disinformation. These included co-convening a panel titled "Rights-Friendly Content Regulation in APAC" for the Centre's 7th International Conference on Freedom of Expression in Asia, a baseline study titled Youth and Disinformation in Malaysia: Strengthening Electoral Integrity and its launch in Kuala Lumpur, a presentation on its key findings at the 2022 APAC Trusted Media Summit on 20-21 September in Singapore and the implementation of media information literacy training in Malaysia and Thailand. Below are the key highlights:
On 25 August 2022, in partnership with Asia Centre, Google Asia Pacific Singapore (APAC) co-convened a panel "Rights-Friendly Content Regulation in APAC" to discuss online regulations in the Asia Pacific region. Invited speakers highlighted the rise of problematic online content such as hate speech, mis- and disinformation leading to the enactment of criminalising laws restricting online freedom of expression. They pointed to the importance of independent third-party fact-checking and digital and media literacy programmes in the region to achieve a rights-friendly regulatory environment in the region.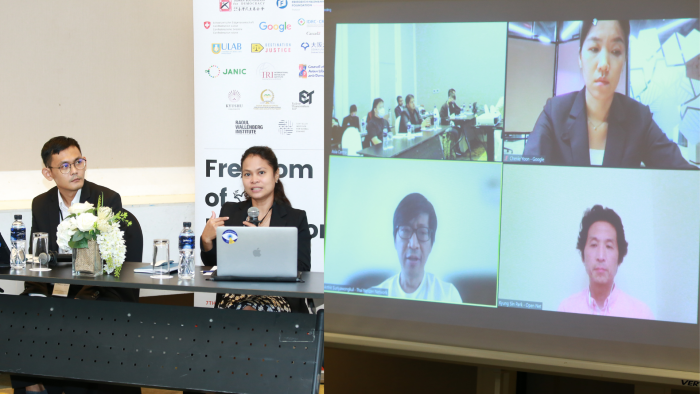 On 8 September 2022, Asia Centre partnered with Google's Government Affairs and Public  Policy (Malaysia and Singapore) to co-launch a report titled "Youth and Disinformation in Malaysia: Strengthening Electoral Integrity". Following the voting age lowering in Malaysia, the report highlighted the danger of disinformation placing Malaysian Youth at risk of manipulation in light of the upcoming general elections. The report also outlined the different types of disinformation targeted at the youth and provided key recommendations to fight against disinformation. The findings of the report were widely reported in the media.
Following the launch, Google News Initiative, a journalism-focused program to help combat fake news, invited Asia Centre's Regional Director, Dr. James Gomez to present the key findings of the report during the 2022 APAC Trusted Media Summit in Singapore. The annual summit, organised as a hybrid event, gathered over 80 people ranging from researchers, journalists, media and civil society organisations. Invited online guests included Maria Ressa, 2021 Nobel Peace Prize Laureate and Elliot Higgins, founder of Bellingcat.
Starting in September 20202, Asia Centre embarked on a Media and Information Literacy training of trainers programme in Thailand and Malaysia. The project was implemented on behalf of the ASEAN Foundation. It is part of a USD1.5 million Google.org, a philanthropy project funded by Google and was presented to the Foundation to implement media literacy initiatives to combat disinformation in the region.
The collaboration with the various Google initiatives and its partners are part of Asia Centre's engagement with technology companies. To date the Centre has engaged with TikTok, Twitter and META (Facebook) to create awareness of the challenges of disinformation and hate speech and to promote media literacy.