In December 2022, Asia Centre successfully delivered 5 training sessions to over 100 Master Trainers in Thailand. The thrust of the training involved helping Thai participants to go beyond click-bait disinformation, recognise other types of disinformation that encompass hate speech, political and state-sponsored fake news and use the appropriate tools (fact-checking, quality journalism, media literacy and ethics) to deal with them.
To this end,  Asia Centre, in collaboration with  ASEAN Foundation and with support from Google.org, formed a consortium with Uttaradit Rajabhat University, Rajamangala University of Technology Suvarnabhumi, Prince of Songkla University, Maejo University, and Chulalongkorn University to deliver the "ASEAN Digital Literacy Programme (ASEANDLP). The Programme is part of a region-wide effort to produce capable trainers who can raise awareness and take action against disinformation and fake news.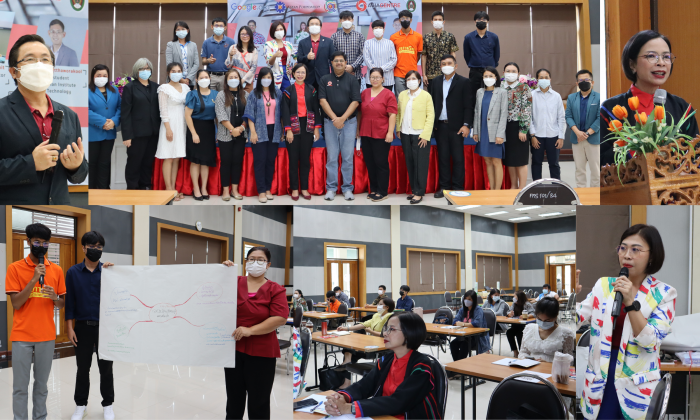 The first training (see TikTok and Photo Album) kicked off on 9 December 2022 at Uttaradit Rajabhat University in Uttaradit province in northern Thailand, joined by 23 participants that included academic staff of the university, teachers from neighbouring primary and secondary schools, government officers from provincials public health office and Uttaradit Shelter for Children and Families under the Ministry of Social Development and Human Security and youth leaders.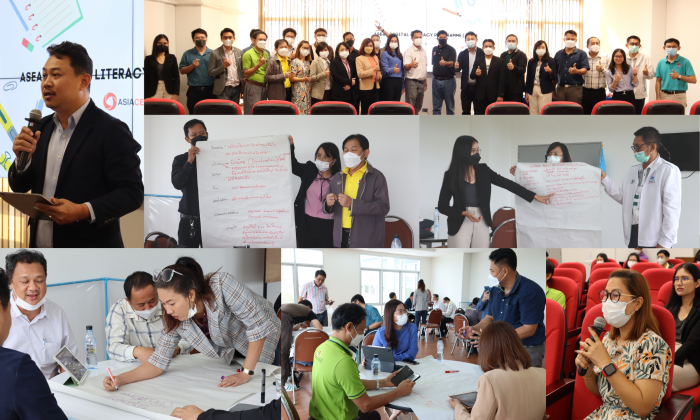 The following week on 12 December 2022, the second training session (see TikTok and Photo Album) was held at Rajamangala University of Technology Suvarnabhumi(RUS) and attended by 24 participants from the institute of research and development, department of student affairs and various faculties, including agricultural, education, engineering and architecture, liberal arts and science and technology. Few were based in Rajamangala University of Technology's other nearby campuses, such as Wasukri, Suphanburi and Nonthaburi. The overview of the training was also reported in the news section of RUS' official website.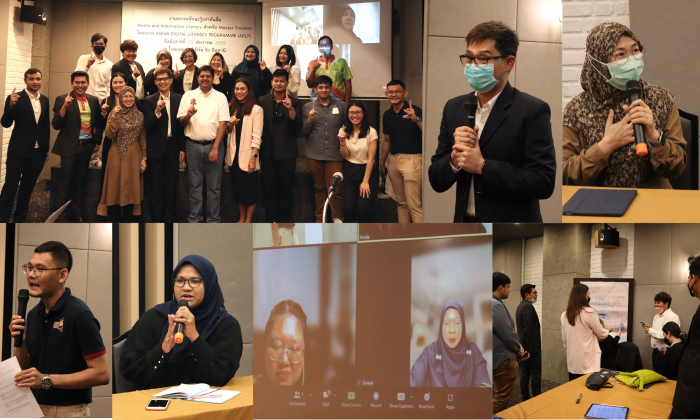 The trainings picked up pace from 20 December when the third training session (see TikTok and Photo Album) was convened by Prince of Songkla University (PSU) (Pattani). Comprised of 18 people, 15 onsite and 3 online participants from Phatthalung and Narathiwat provinces. They included lecturers, primary school teachers and heads of student organisations and heralded largely from PSU's Faculty of Education and Walailak University. A number of participants were Muslims reflecting the religious demographic of the Thai South.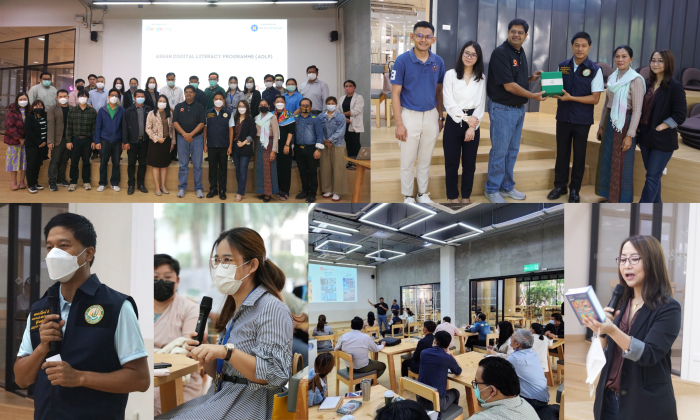 On the next day, on 21 December, the fourth training session with 23  participants  (see TikTok and Photo Album) was held at the Central Library of Maejo University (Chiang Mai) and joined by academic staff from the Faculty of Information & Communication, Faculty of Science, Faculty of Fisheries Technology and Aquatic Resources, Faculty of Liberal Arts, and Faculty of Nursing. The training session also attracted academics from Maejo University's other provincial campuses, such as Maejo University Phrae Campus and Maejo University Chumphon Campus.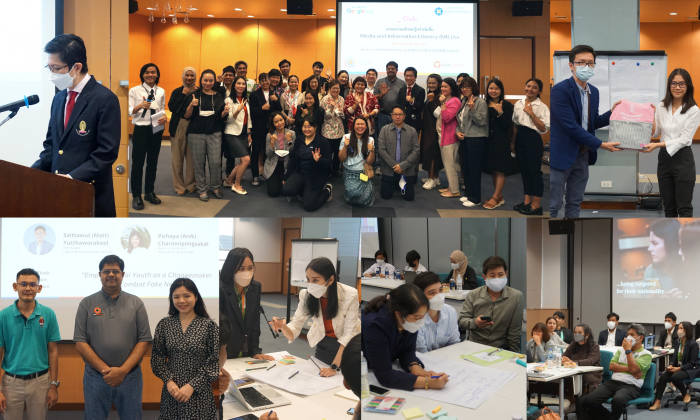 22 December was the last MT training session in Thailand, and it was held at Chulalongkorn University (Bangkok) (see TikTok and Photo Album) for 27 participants. Hosted by the Faculty of Communication Arts, apart from its own academic staff, others included participants from other universities and academic institutes in Bangkok and other provinces such as Nakhon Pathom, Nakhon Si Thammarat (Southern Thailand) and Nonthaburi. Rangsit University, Dhurakij Pundit University,  Phranakhon Rajabhat University, Nakhon Si Thammarat Rajabhat University, Panyapiwat Institute of Management, Thammasat University,  Nakhon Pathom Rajabhat University, Suan Sunandha Rajabhat University, Mahidol University International College, Ramkhamhaeng University. The training also attracts attendees from the governmental Digital Economy Promotion Agency, media sectors such as the Thai Journalists Association and Thai PBS, and the business sector, especially tech companies. 
With these on-site training sessions completed, the Master Trainers will move on to deliver training for approximately 100 end beneficiaries each to complete the programme and receive their certificate of completion.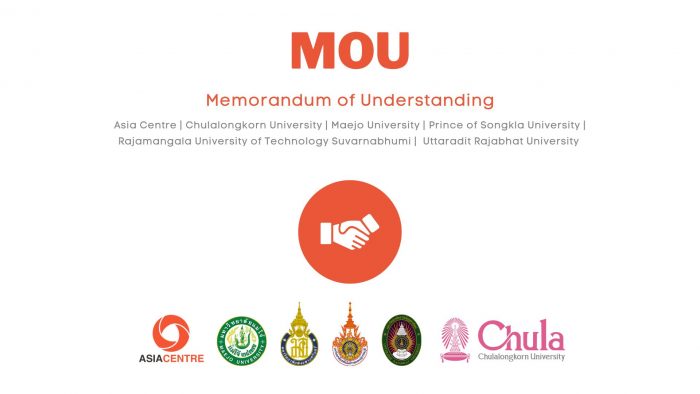 An outcome of this consortium approach to delivering the training sessions is that Asia Centre and the five universities will sign a joint MoU on 12 January 2023 in Bangkok, Thailand. The aim is to explore further partnerships to undertake joint media literacy and other related activities.
If you are interested to collaborate with the Asia Centre or access its expertise in the area of disinformation and media literacy, do email contact@asiacentre.org