Between 21 and 23 July 2023, the Asia Centre and Friedrich Naumann Foundation for Freedom Southeast & East Asia jointly organised the #Reshaping Europe: Hackathon on the ASEAN-EU Relations.
The primary objective of the Hackathon was to provide young leaders with an opportunity to propose initiatives aimed at enhancing the relationship between ASEAN and the EU. During the event, ten teams of two participants each from Southeast and East Asia worked on developing and presenting their project ideas to a wider audience. Participants were required to align the goals of their initiatives with trade and economic cooperation between ASEAN and EU or the promotion of human rights and democracy. 
The ten teams were selected from a pool of 175 applications originating from various East and Southeast Asian countries. After several rounds of evaluations conducted by the Asia Centre, FNF Regional Office, and FNF Country Offices, these were the ten participating teams in the Hackathon:
Indonesia A: Muhammad Ridho Izzulhaq and Aryo Bagas

Indonesia B: Muhammad Ananda Maulana and Chendy Pusputa

Malaysia: Nurilly Rania Jusly and Dean Delaina Denis Ejoh

Myanmar: Myat Thu and Eaindray Myint Mo

Philippines: Prince Ernest Eugene Ronson D. Sabado and Crizelle Quiniquini Joya

South Korea: Ha Neul Kim and Truston Yu

Taiwan: Hui En Chang and Ting Yu Sun

Thailand A: Pakornwit Wiangsripanawan and Apisara Haingsa

Thailand B: Narisara Charoensap and Kamonchai Chalee

Vietnam: Nhi Dung Hoang and Trang Minh Nguyen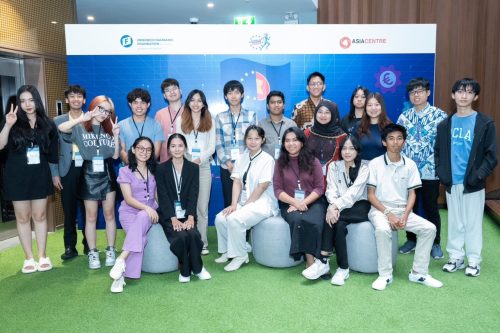 The Hackathon activities spanned three days and included an introduction, keynote speeches, hacking sessions and project presentations. On the first day, the Hackathon kicked off with opening remarks by Dr James Gomez, Regional Director of Asia Centre, and Mr Moritz Kleine-Brockhoff, Head of the Regional Office of Southeast and East Asia of Friedrich Naumann Foundation. Following the opening remarks, Dr Marc Pinol Rovira, Research Manager of Asia Centre, introduced the policy report "EU-ASEAN Relations in Light of the War in Ukraine", highlighting the potential benefits and challenges of deeper integration between the two blocs.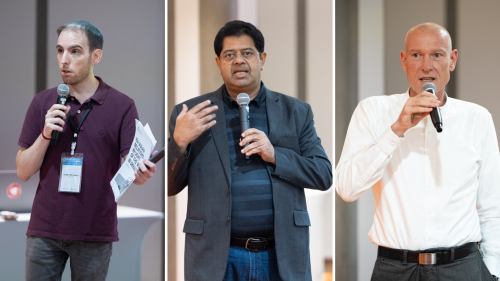 The keynote speeches were delivered by Dr Vachararutai Boontinand from Mahidol University and Dr Suwannarat Meesomboonpoonsuk from Thammasat University. Dr Boontinand's speech focused on human rights and democracy in the ASEAN-EU integration, while Dr Meesomboonpoonsuk discussed existing economic cooperation between ASEAN and EU and provided examples of economic and institutional limitations faced by both blocs.
On the second day, teams were assigned to one of the four mentors: Associate Professor Surachanee Sriyai and Associate Professor Dr Narut Charoensri from Chiang Mai University and Dr Marc Piñol Rovira and Lina Sakina Salim from the Asia Centre. Each team thereafter had several hacking sessions to develop their projects and separately consulted with their assigned mentors to identify potential challenges and come up with solutions.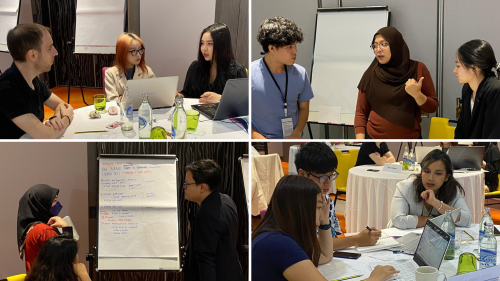 In the afternoon of the third day, the teams showcased their projects to over 40 members of the public. The judging panel consisted of Dr James Gomez from Asia Centre, Asst. Prof. Dr Natthanan Kunnamas from Chulalongkorn University, and Ed Legaspi, former Executive Director of SEAPA (Southeast Asian Press Alliance). These were the presentations by the ten teams:
Indonesia A: DemocraSEA

Indonesia B: ASEAN-EU Strategic Partnership on Critical Raw Materials

Malaysia: Connecting Futures: ASEAN-EU Changemaker Ambassador

Myanmar: Garmify

Philippines:  Bridging the Gap of Educational Inequalities

South Korea: Programme on EU-ASEAN Connectivity

Taiwan: Med It Together

Thailand A: Foodscape

Thailand B: Identity Diversity

Vietnam: EduStation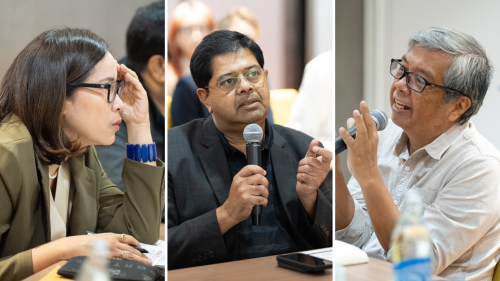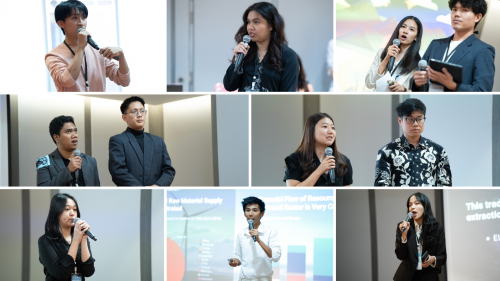 After each presentation, the three judges had the opportunity to ask questions to all presenters, allowing the teams to elaborate further on their projects. 
The combined scores of the three judges resulted in Team Malaysia being declared the winner of the regional hackathon. As a result, Team Malaysia will present its project at the upcoming FNF Annual Conference in Berlin, Germany, in October 2023.