On Monday 29 April 2019, Asia Centre hosted Indonesian Embassy's Education and Cultural Attaché Prof. Dr. Mustari M.Pd. and a group of International Relations students from Satya Wacana Christian University, Indonesia as part of the Centre's engagement with Indonesia.
The visit started with an introduction about the work of Asia Centre by Yawee Butrkrawee (Programme Coordinator), followed by a presentation on the Centre's three year project on Fake News and Freedom of Expression in Southeast Asia, provided by Tessa Alleblas (Research & Grants Officer).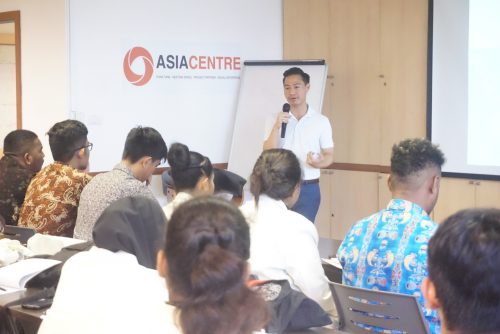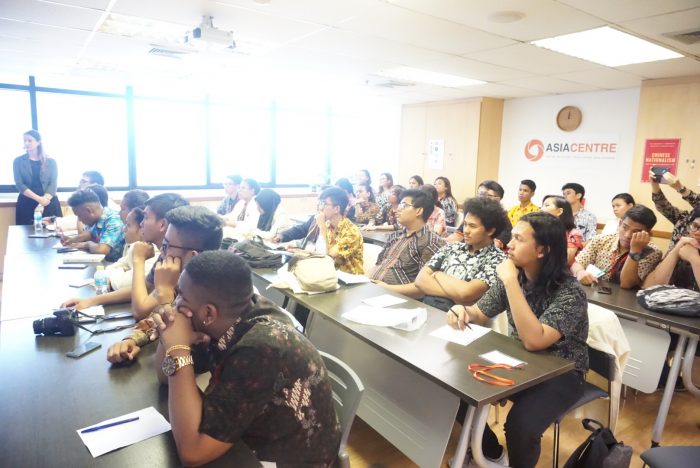 Lively discussions with the students ensued and focused on how exactly fake news is defined, global media and communication trends and the way fake news has affected important matters in Indonesia. The students voiced their opinions on what exactly fake news was and how it manifested on various incidents in Indonesia such as the run-up period to the general election, during natural disasters as well as the accident when the Lion Air Flight 601 crashed into the Java Sea. Yawee Butrkrawee also shared his observation on Thai politics and the recently held elections, drawing a similar comparison on how fake news and disinformation affected democractic institutions and practices.
The students enthusiastically exchanged ideas on how fake news has influenced critical juncture and public individuals during the gubernatorial elections in Jakarta in 2017, which was plagued by fake news. The latter half of the discussion focused on how we can combat fake news and the students provided some interesting approaches where they suggested that the government should be the one providing factual information and that citizens themselves also have a responsibility in the sense that they need to critically analyse the data that is provided to them before considering any of it to be true. Furthermore, technology companies should be involved and help suspend or block any suspicious, fake accounts spreading malicious and misleading information through social media platforms.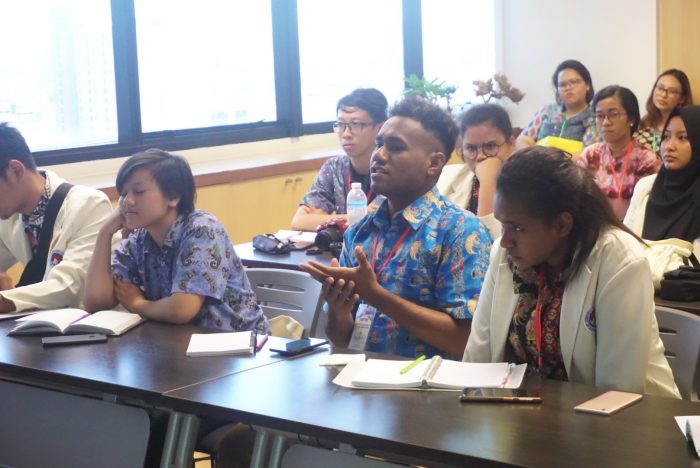 The visit was a comprehensive exchange of ideas where everyone shared a piece of their thoughts and viewpoints.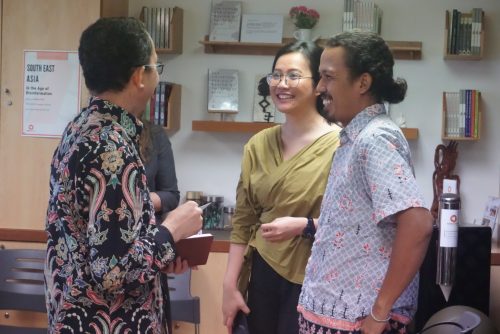 Asia Centre and Satya Wacana Christian University signed an MOU on 5 March 2019. Asia Centre looks forward to continued interactions and future collaboration with Satya Wacana Christian University.
Asia Centre hosts student groups on a regular basis and welcome such exchanges, and looks forward to further exchanges with students and academics in Indonesia and beyond.