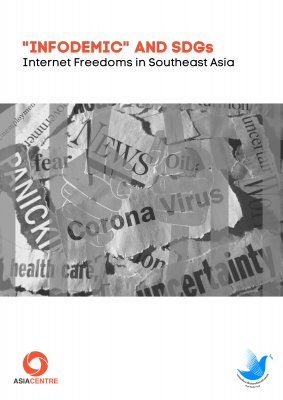 Large amounts of false or misleading information related to the COVID-19 pandemic, referred to as an "infodemic", and the attempts to combat it, have actually infringed on the right to accurate information. Additionally, framing the "infodemic" as purely citizen-induced, a premise that wholly excludes government accountability, further exacerbates the infringement.
This critical point was articulated during the launch of "Infodemic and SDGs: Internet Freedoms in Southeast Asia", an Asia Centre report in collaboration with the Thai Media Fund. The launch was the first of a two-part event, "Human Rights in the Time of COVID-19: Lessons Learned from Southeast Asia" held on Friday 20th August.
The event was co-convened by Asia Centre and the Faculty of Political Science of Ubon Ratchathani University. It was supported by the Taiwan Foundation for Democracy (TFD), the Thai Media Fund (TMF) and the Empowering Freedom Defenders in East and Southeast Asia (EFDEA).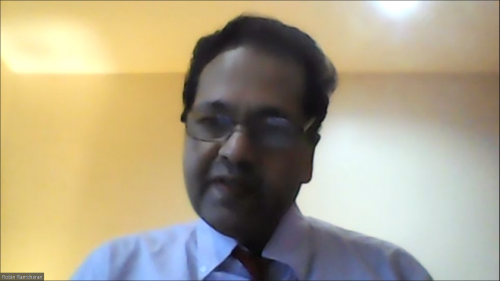 Dr. Robin Ramcharan, Executive Director of Asia Centre, introduced the event and speakers, and thereafter went on to outline how the United Nations Sustainable Development Goals of 9.c (Access to the Internet) and 16.10 (1&2), (Fundamental Freedoms and Access to Information) are essential indicators with which to measure the infodemic's consequences and impacts.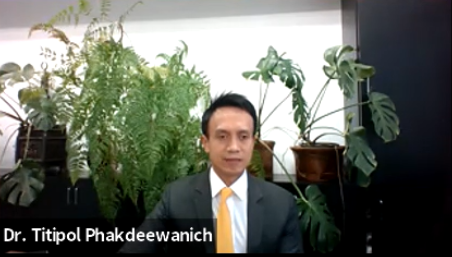 Dr. Titipol Phakdeewanich, Director, Regional Centre for Human Rights Study and Coordination at the Faculty of Political Science, also welcomed the speakers and guests. He pointed out the significant challenges that COVID-19 has brought about. He emphasised  that it is now all the more important to host these online sessions, so that we can continue to discuss issues that affect citizens' human rights, particularly rights for the vulnerable and marginalised.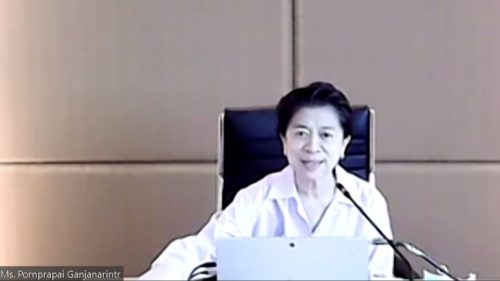 In her opening speech, Ms. Pornprapai Ganjanarintr, Chairperson of the National Human Rights Commission of Thailand highlighted the need to set up effective national measures for human rights protections in alignment with international standards. This step should also include increased collaboration and consultations with INGOs and CSOs in order to further streamline and enforce human rights guarantees and standards.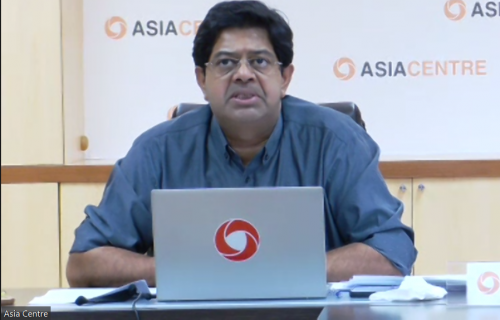 Dr. James Gomez, Regional Director of Asia Centre, kicked off the presentation of the key findings of Asia Centre's seminal report "Infodemic" and SDGs: Internet Freedoms in Southeast Asia". Contextualising the report, he said COVID-19 has spurred an 'infodemic' that impacts the right to accurate information. Further, given that information is largely being shared over the internet and social media, we need to consider internet freedoms.
Gleaning examples from fact-checking initiatives and institutions, Asia Centre found that the 'infodemic' of false or misleading information, comprised 4 primary categories:
1. Virus Origin – Unsubstantiated hypotheses, namely that the virus was bioengineered in a Wuhan Laboratory or that it originated from the U.S., and was created in exchange for material benefits, or to distract citizens from other political issues.
2. COVID-19 Infection and Death Numbers – speculation of possible, unconfirmed or underreported clusters of cases or death resulting from the virus, as well as what type of person is more likely to be a virus carrier.
3. Bogus Remedies – Unproven cures for the virus. Claims concern the use of local herbs, traditional medicines, or even religious or magical rituals
4. Vaccine Efficacy – False information over reactions to different types of vaccines or their long term effects. This also includes false reports of vaccine provisions by hospitals and other agencies.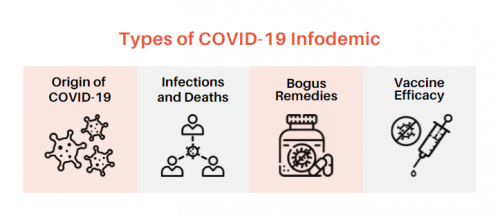 Contrary to the statist narrative emerging from governments across Southeast Asia, Dr Gomez brought to light how national and local governments and officials have also been key instigators of the infodemic. Authorities have consistently underreported and denied the presence of COVID-19 in their country or local area, in efforts to save face and prevent backlash from the general population. They have also overstated vaccine production and provisions. False information such as this has the real potential to seriously endanger vulnerable groups. This fact however, is not reflected in legislation, with governments enacting new laws that focus almost exclusively on citizens, disregarding the need for their own accountability.
Within Southeast Asia, governments responded to this infodemic phenomenon, by utilising 'fake news' clauses in various legal provisions to deliver heavy collateral damage on freedom of expression. Asia Centre's report utilises the SDGs, specifically 9.c and 16.10 relating to access to information and internet freedoms, to help measure the impact of the new legislation that has been ostensibly implemented to combat the 'infodemic'. It found that the newly enacted laws allow incumbent parties to censor debate, criminalise and withhold access to information, severely regressing the overall state of internet freedoms in the region. Violation of these vague and broad laws, consists of arrests, harassment, and heavily disproportionate legal penalties. The net result is that the suppression of internet freedoms, has led to a suppression of accurate information.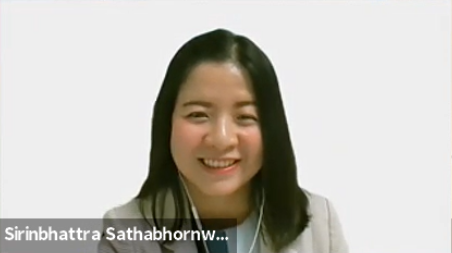 Dr. Sirinbhattra Sathabhornwong, Lecturer in Public Policy and Local Government at Ubon Ratchathani University, echoing the report, presented sobering figures highlighting the limited press and expression freedom in Southeast Asia, which COVID-19 has only served to decline. Reinforcing some of Dr Gomez's points, and utilising SDG 16.10 (Access to Information) as the appropriate indicator, she detailed that COVID-19 and its infodemic, has exacerbated the exposure of government tendencies to punish citizens who access sensitive information. This is because they pose a threat to the state sponsored narrative.
There were several questions raised after the report presentation and discussion. The full details of the report launch session can be viewed here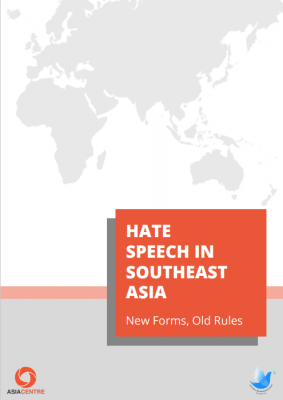 In wrapping up the 1st session of the event, Dr Gomez stated that in his opinion, media literacy is the primary "vaccine" and solution for the infodemic. If the strengthening of media literacy can occur, individuals will be able to navigate online safely and make well-informed decisions about their veracity.  However, in advocating for media literacy, one should be mindful of those favouring their own perspectives.
Asia Centre's newly released report "Infodemic and SDGs: Internet Freedoms in Southeast Asia", can be downloaded here and is the second Asia Centre report published in collaboration with the Thai Media Fund. The first report, "Hate Speech in Southeast Asia: New Forms, Old Rules" available here was published in July 2020 and was our first collaboration.
The second event writeup for session two of the event, a panel discussion entitled "Respect for Human Rights: Measurement and Implementation of Public Health Policy in Southeast Asia", can be accessed here.
Asia Centre works on issues related to freedom of expression. If you would like to collaborate with the Centre on evidence-based research, co-coveneing activities or other projects. Send an expression of interest to contact@asiacentre.org