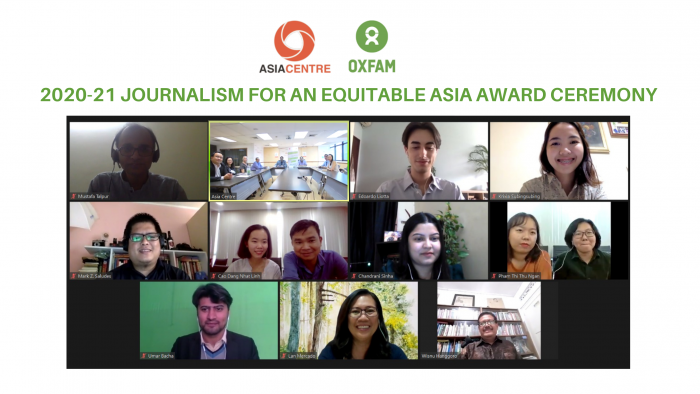 Inequality sharpened during the COVID-19 pandemic, particularly among vulnerable communities in Asia. This was the principal theme in the stories of the 10 finalists which they shared during the 2020-21 Journalism for an Equitable Asia Award. You can watch the event here. 
Top 10 journalists from Asia, whose articles made it to the final round, wrote how the economic fallout from the COVID-19 pandemic affected workers in the informal sector. Already struggling under normal times, factory workers, home-based workers, sex workers, street vendors, transport workers—many of whom are women—suffered job losses and income deprivation leading to hardships.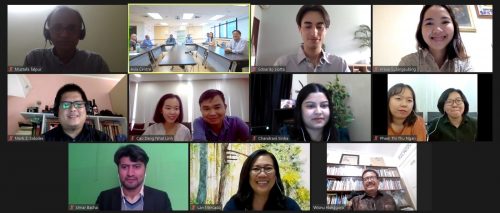 Already leading precarious lives, the vulnerable became more vulnerable as they borrowed money at high-interest rates from loan sharks or fell victim to scams run by bogus job placement agencies. In almost all these stories, governments were looked upon to provide support and relief which oftentimes was slow, intermittent or simply not forthcoming.
In its second year, the Award received over 100 nominations filed by journalists based in Bangladesh, Cambodia,  India, Indonesia, Malaysia, Myanmar, Nepal, Pakistan, Philippines, Singapore, Thailand, and Vietnam. The award is to recognise journalists whose articles highlight the issue of inequality in the context of the COVID-19 pandemic in Asia 
The Award ceremony, which was held both in-person and live-streamed over social media,  was attended by journalists, media academics, civil society actors, and others from Asia and beyond.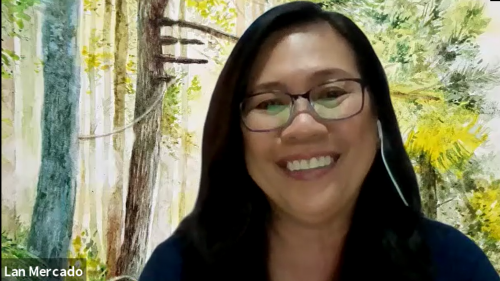 Lan Mercado, Oxfam in Asia, Regional Director, in her opening remarks, said that in Asia's narrative the emphasis has always been on economic progress, yet the region is a place where 2/3 of the working poor live and eke out a living. COVID-19 has unfortunately escalated the problem, pushing people into extreme poverty and women have suffered disproportionately. Hence, she said, the work of journalists highlighting issues of inequality are very important.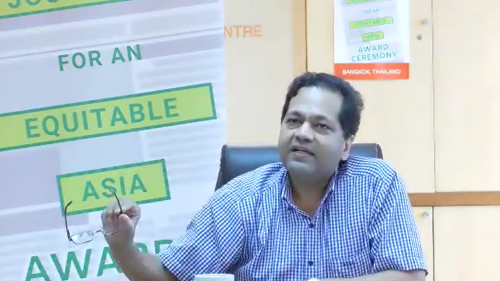 Dr. Robin Ramcharan, Executive Director, Asia Centre, in his opening remark, spoke about the quality of journalism. He noted that journalism standards have dropped over the years in part due to user generated content over social media. There is also increased distrust of the mainstream media due to sensationalism and politicisation. Initiatives such as Journalism for an Equitable Asia Award can encourage the writing of fact-based articles which in turn can help improve and reinforce quality journalism. 
This year, the top 3 prize winners and top 10 journalists received cash awards and certificates.  All ten finalists received a $US 1,000 base award, while the top three prize winners received an additional $US 1,000 (1st Prize), $US 750 (2nd Prize), and $US 500 (3rd Prize) respectively.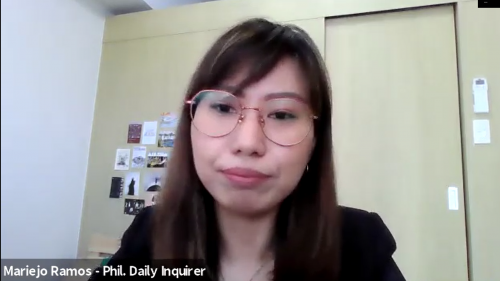 Krixia Subingsubing and Mariejo S. Ramos from the Philippines jointly clinched the first prize. Co-authors, their article, "Lockdown-weary jeepney sector faces Dec. 31 deadline" highlights the struggle of Jeepney drivers during the COVID-19 pandemic amidst pressures to modernise their vehicles. In a two part story,  the authors narrate the financial hardships Jeepney drivers face and highlight calls for the government to do more in terms of subsidies and job security.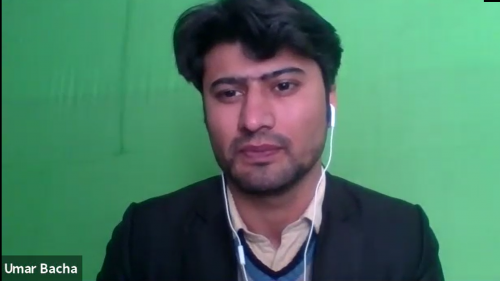 The second prize went to Pakistani journalist, Umar Bacha, for his article "Braving hostile terrains and attitudes, the women at the heart of KP's Covid-19 battle". In the piece, he writes that Lady Health Workers (LHW) did receive salaries regularly while still being called upon to provide health care support in the rural mountainous area during the pandemic. The article urges the government to regularise LHWs, pay them a pension and not to deploy them for non-health care activities.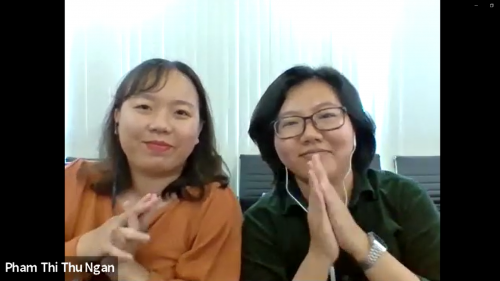 Vietnamese journalists, Pham Thi Thu Ngan and Pham Thi Song Mai, secured the third prize for their series of articles, "Shirts faded from pandemic and invisible labor". These articles capture how COVID-19 affected factory jobs and employment for young people resulting in income loss and hardship. These stories also expose the underbelly of "job brokers" who cheat  and scam people for money in the false hope of finding them employment.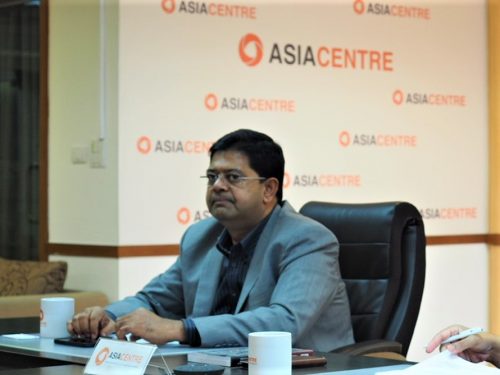 In closing, Dr. James Gomez, Regional Director of Asia Centre, congratulated the finalists and praised all journalists who highlight the issue of inequality in their work. He said that as countries turn to vaccination, the inequitable distribution of vaccines amidst its scarcity will become an issue. Dr. Gomez said the work of journalists reporting on this issue would be important in the months ahead.

Asia Centre and Oxfam in Asia, will begin preparations to announce the nominations for 2021-2022 Journalism for an Equitable Asia Award. We hope to receive your nominations soon and see you at the next award ceremony!
If you want to know about the previous 2019-2020 Journalism for an Equitable Asia Award, you can watch it here and read about it here.