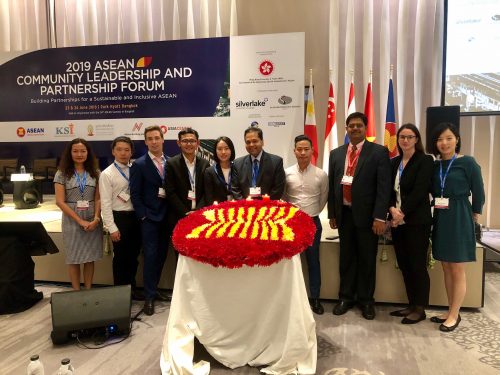 Asia Centre co-hosted The ASEAN Community Leadership & Partnership Forum on 23th till 24th of June 2019 at Park Hyatt Bangkok. The event was held in conjunction with the 34th ASEAN Summit in Bangkok and was convened by Kingsley Strategic Institute together with other co-hosts Nation Building Institute, Thailand, the Federation of Thai Industries, the ASEAN Studies Centre and the Asia Centre.
As co-host Asia Centre was responsible for inviting 50 participants from civil society, NGOs and academia which broadened the nature of interventions and networking opportunities during the event. Among those who attended included international organisation representatives from Amnesty International, Friedrich Naumann Foundation, Kenan Foundation, Oxfam Thailand, Plan International, The Japan Foundation, UNEP and representatives from academic institutions included Institute of Human Rights and Peace Studies, Mahidol University, Srinakharinwirot University, Thammasat University, Webster University and Journal of Urban Culture Research, Chulalongkorn University.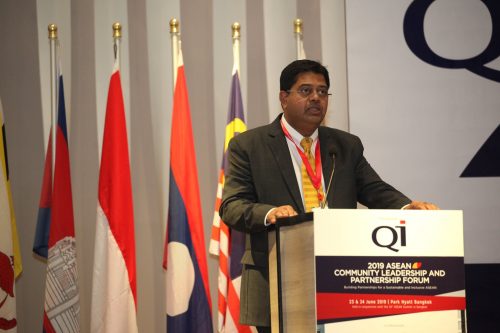 At the ASEAN Community Leadership & Partnership Forum, Asia Centre made two key interventions. First, Asia Centre's Dr. James Gomez read the citation for the ASEAN Entrepreneur of the Year Award for Goh Peng Ooi, Group Executive Chairman, Silverlake who is listed as Malaysia's top 40 richest person.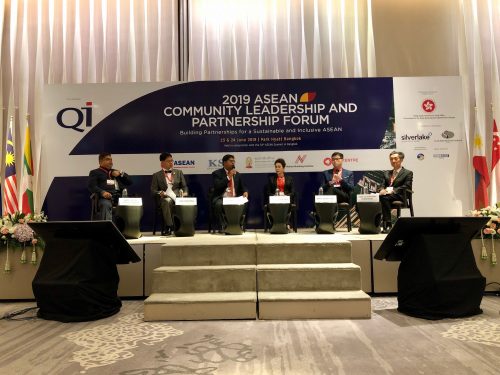 Second, Dr. Gomez chaired the panel "Youth Forum: ASEAN's Next Generation – Shaping the Future: Reimagining ASEAN, Fueling Innovation". The panelists collectively made the point made that an all rounded education in English that includes mentorship and industry experience is what will seamlessly move young people into the workforce.
Asia Centre's Dr. Robin Ramcharan also actively intervened from the floor asking thought provoking questions during the Q&A session which shaped the debate around the key issues that panels raised at the Forum.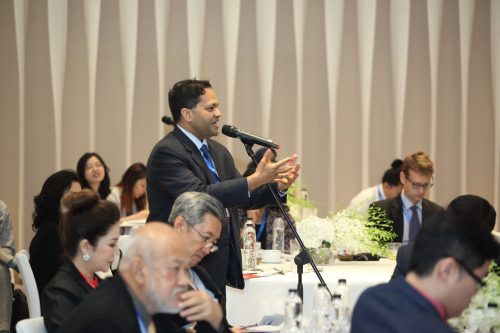 Apart from the interventions, in the run up to the meeting, Asia Centre served as a coordinator and liaised with hotel staff to ensure a smooth and problem free conference. In addition, the Asia Centre team also assisted in managing the event providing pre-event support, manning the registration desk, taking notes and writing summaries of the panel, photo documentation and  other organisational needs. 
At the Forum, leaders from Government, Business, Academia, Think Tanks and Civil Society came to discuss the future challenges facing ASEAN in the new global era. The Forum's theme, "Building Partnerships for a Sustainable and Inclusive ASEAN" attracted the next generation of ASEAN leaders, as well as women and young entrepreneurs.
If you need Asia Centre's help to identify speakers, coordinate participants or convene an event, do email us at contact@asiacentre.org