Asia Centre will convene the 5th Benedict Anderson Memorial Roundtable entitled, 'COVID-19 & Vaccine Nationalism'. The event, held in partnership with the Thai Media Fund, will take place next year on January 20, 2021 at 2 PM – 3.30 PM (Bangkok, Thailand, GMT+7).
This event will review the implications of pre-purchase agreements being made between governments and vaccine manufacturers to secure and prioritise a country's needs before others. In particular, it will examine how high demand for a COVID-19 vaccine, now commonly known as 'vaccine nationalism', will affect Asia.
Since 2016, Asia Centre has convened 4 memorial roundtables to examine the work of renowned scholar, Benedict Anderson, on nationalism as well as to honour the significance of his studies on the impact of nationalism in the Southeast Asian region. 
His seminal work Imagined Communities invited exploration of nationalism beyond European confines. These memorial round tables hold in-depth discussions and debates exploring ideas and analysis of Anderson's work between respected scholars, professors and lecturers across Southeast Asia. 
To date Asia Centre has convened the following memorial roundtables: 
"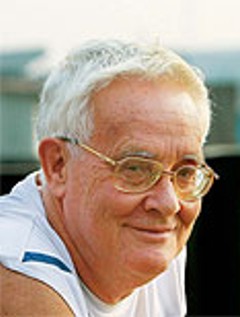 1st Benedict Anderson Memorial Roundtable: Debating Imagined Communities" (2016)
discussed the understanding of nationalism and debated its level of relevance in contemporary society and its contribution to foster the development of Anderson's concept 'imagined communities';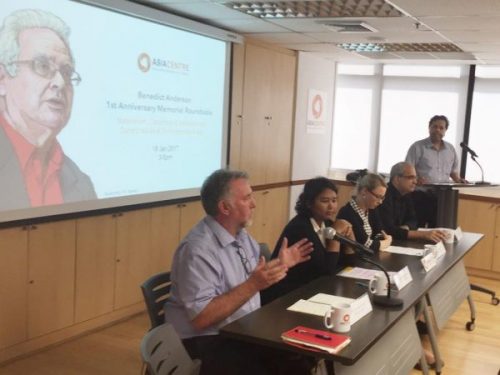 "2nd Benedict Anderson Memorial Roundtable: Nationalism, Citizenship and Statelessness" (2017)
provided an overview of Anderson's concept of 'imagined communities' and interpreted his ideas to convey how nation-states and nationalism are modern constructions and citizens share a sense of community through common values and shared rights;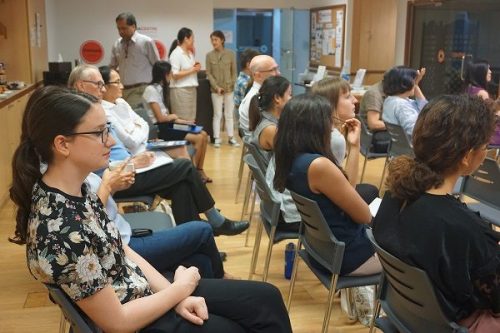 "3rd Benedict Anderson Memorial Roundtable: Gender and Nationalism in Asia" (2018)
examined Anderson's work on nationalism, as seen through a gendered lens in order to bridge the gap between the growing discourse on nationalism and gendered perspectives and, most recently,
"4th Benedict Anderson Memorial Roundtable: Chinese Nationalism and Its Impact on Southeast Asia" (2019)
critically discussed Southeast Asia's growing fear of China's rise as a global power and its impact on the region in the age of information and disinformation. 
Having held 4 memorial round tables, Asia Centre aims to further Anderson's work by exploring a new wave of nationalism, vaccine nationalism, and see how we can understand Anderson's ideas and analysis on nationalism and contemporary issues surrounding it.
Register for the Roundtable here.
For more information, please feel free contact us at research@asiacentre.org