Dr. James Gomez, Chair, Board of Directors, Asia Centre and Cecil Anthony, Chief Mentor, NSHM Knowledge Campus signed a Memorandum of Understanding (MOU) on 8 March 2019 in Kolkata, India to further cooperation between the two institutions.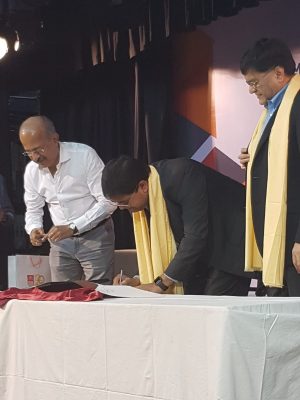 The signing took place during NSHM Knowledge Campus's International Conference on Media and Society on 8 and 9 March 2019. During the Inauguration Session of the event, Dr Gomez said that the MOU can help NHSM Knowledge Campus extend its reach to Southeast Asia.
At the International Conference, Asia Centre was the official partner for the Technical Session "Media & Human Rights" on 9 March 2019. During the Technical Session, Ms. Tessa Alleblas, the Centre's Research and Grants Officer highlighted the legal trends to combat fake news and its impact on freedom of expression in Southeast Asia.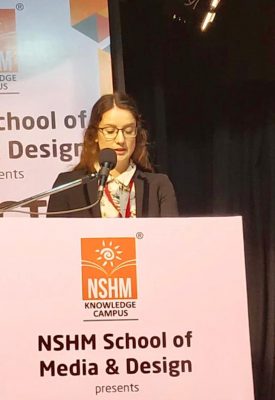 The MOU marks the second that Asia Centre has signed with an institution in Kolkata, India, the previous being with Calcutta University. There are plans to sign a third MOU with the Kolkata Chapter of the Observer Research Foundation later in March 2019.
The MOU signings with institutions in Kolkata are part of the Centre's strategy to engage at the people-to-people level with India's Act East Policy towards Southeast Asia.