On the eve of the historic vote, Asia Centre convened a roundtable to discuss perspectives and predictions on the outcome of the US Presidential Elections. Entitled, "The 2016 US Elections: Change At Last?" the event was held in partnership with the Asian American Journalists Association (AAJA).
The roundtable panel featured a former US a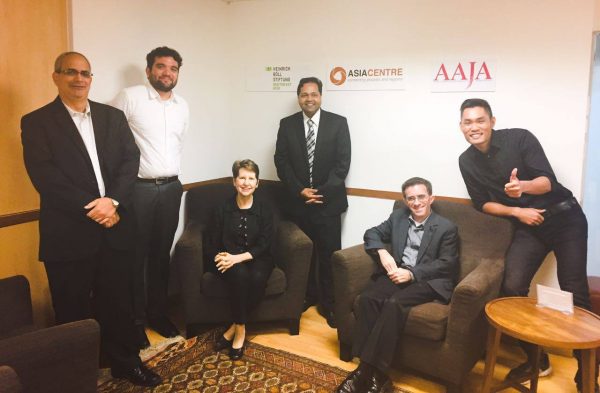 mbassador, academics of various nationalities and disciplines and a journalist. All discussants provided their insight and analysis on the campaign period, what they saw as key determinants of the election and the impact the results would have on Asia.
Margaret MacMillion, Former Ambassador of the United States to Rwanda discussed the foreign policy implications. Kevin Downey form Thammasat University and Jerimiah Morris from Mahidol University International College, both American nationals living and teaching in Thailand, discussed the political system in the US and political discourse in a "post-fact" world. Pablo Ramirez, Bangkok University, a Mexican national, examined campaign rhetoric towards hispanics and its meaning for Mexico – US relations. Mike Raomanachai from AAJA shared his experiences covering the Democratic convention during previous elections and discussed the role that media coverage and social media in particular has played.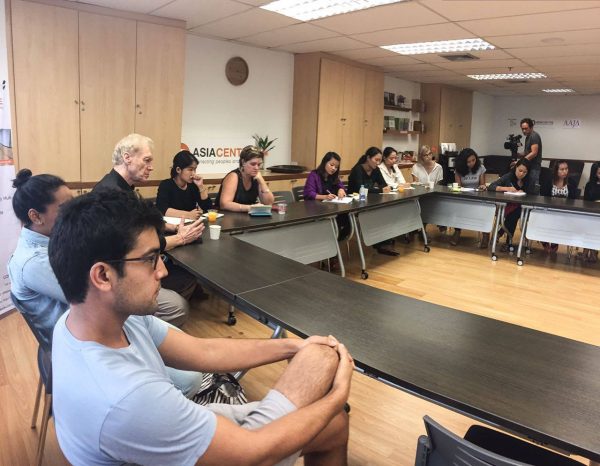 Salient points raised during the discussion included:
The dissonance between the elites and the electorate;

The inherent two-party nature of the US electoral system and the adaptability of the Republican Party despite current internal difficulties;
As during the Brexit debate in the UK, the American electoral campaign  discourse was far removed from facts on the ground;
The pressures imposed by populist forces on the independence of media in a post-fact world;
The global uncertainty that would accompany a Trump presidency in the form of a more isolationist and burden sharing relationship with US allies and
The disaffection with the United States felt across Latin America in light of the anti-hispanic and anti-Mexican rhetoric that was crassly exploited for political gain.
During the Q&A session, participants pondered the impact of FBI investigations into Hillary
Clinton's emails, how the rhetoric of the campaign was being received outside US and the continued viability of a two party system given Trump's candidacy on the Republican party. Much attention was also focused on the rise of highly populist political discourse in an age of austerity and the willingness of the disaffected and disenfranchised middle classes to accept post-factual discourse, often driven by a "fake news" originating over social media.
Consistent with polling, panelists at the Asian Centre roundtable predicted a Trump defeat. However, the result has shown otherwise.  The Centre will continue to monitor the impact of the Trump presidency in Asia.