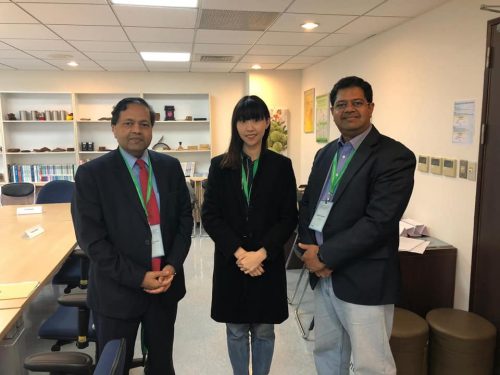 In December 2019, Asia Centre Directors Drs. James Gomez, Robin Ramcharan, and Partnership Coordinator, Charlotte Yuchun Tseng participated in a series of events and meetings in Taiwan to strengthen relationships with Taiwanese institutions, think-thanks and universities in both Taipei and Kaohsiung.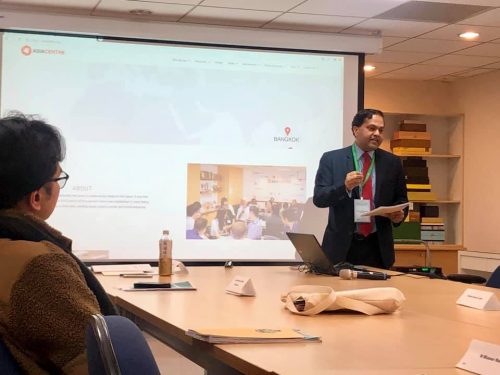 Starting in Taipei with the SEASIA biennial conference from 5-7 December at Academic Sinica, Drs. Gomez and Ramcharan presented their joint paper, "The ASEAN Intergovernmental Commission on Human Rights (AICHR): Normative and Institutional Pathways towards an Enhanced Protection Role" during the panel on Human Rights in Southeast Asia. On the sidelines of the SEASIA conference, Asia Centre's Dr. Gomez, Dr. Ramcharan and Charlotte Tseng met with Taiwan Asia Exchange Foundation's (TAEF) Dr. Alan H. Yang, the Executive Director, Sherry H.C. Liu. Director and Senior Research Fellow and Nina Ning Yen Assistant Research Fellow, Department of International Cooperation to discuss potential partnership between the two institutions. TAEF is at policy-oriented think-tank in Taiwan with a focus on Southeast Asian and South Asian affairs.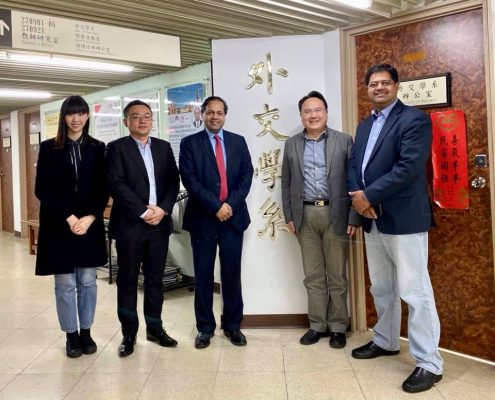 On December 4 to 7, Dr. Gomez delivered a series of evening lectures at International Master's Program in International Studies (IMPIS) at National Chengchi University (NCCU). The lectures focused on human rights issues and the Universal Periodic Review of Southeast Asia. While at NCCU, Dr. Gomez, Dr. Ramcharan, and Charlotte Tseng met with the Department of Diplomacy's Chair, Hong Yi Lien and Associate Professor Dr. Charles Wu to discuss collaboration. Both institutions agreed to explore signing a MOU to initiate joint activities.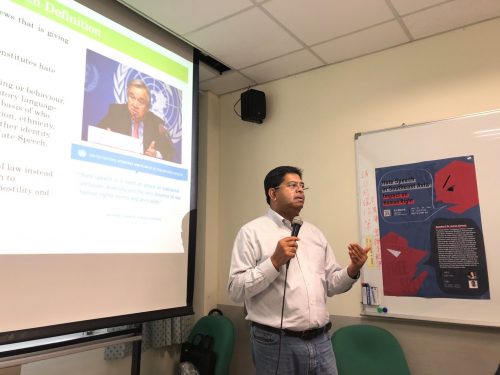 On 10th December, Dr. James Gomez delivered a public lecture at the College of Communication, NCCU . During the lecture, Dr. Gomez discussed the definition and categories of hate speech and outlined the legal and non-legal measures that negatively impact the exercise of Human Rights in Southeast Asia.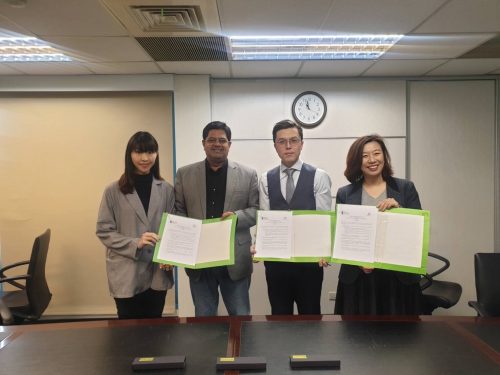 On December 11th, Dr. James Gomez, and Council of Asian Liberals and Democrats (CALD)'s Secretary General, Austin Chen signed a MOU to enhance regional cooperation. The meeting was witnessed by Director of Department of International Affairs, Democratic Progressive Party (DPP) and member of the Legislative Yuan, Ching-Yi Lin and Asia Centre's Charlotte Tseng. The DPP is a member of CALD.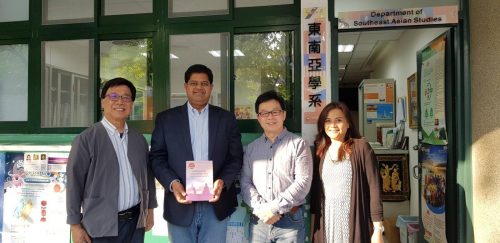 Thereafter Dr. Gomez travelled to Kaohsiung, where Wenzao Ursuline University of Languages' College of European and Asian Languages' Dean, Chuang-Ching Tung signed an MOU with Asia Centre to establish cooperation on topics related to Southeast Asia. Asia Centre's will work with Wenzao's Department of Southeast Asia Studies to explore joint human rights teaching, co-convening conferences and facilitate internships.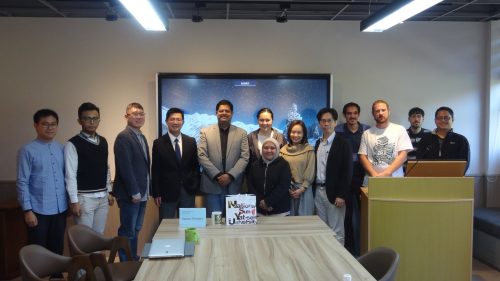 To wrap up the Kaohsiung visit, on December 13th, Dr. James Gomez delivered a lecture on " Fake News and Freedom of Expression in Southeast Asia" at the National Sun Yat-sen's Institute of Political Science. Thereafter Dr. Gomez discussed cooperation opportunities between the two institutions.
Asia Centre will continue to engage with Taiwanese institutions, think-tanks and universities moving forward. Its part of the Centre's engagement with East Asia countries, such as in South Korea and Japan.