To strengthen relationships with South Korean academia, civil society and other supporting institutions and as part of Asia Centre's efforts to engage with the Korean government's Southern policy, in 2019 from 2-9 June, Dr. James Gomez visited Seoul, South Korea to attend two conferences and several partnership meetings.
From June 3th to 5th Dr. Gomez was a discussant at the conference entitled Democracy, National Identity and Foreign Policy dialogue on 3th of June, where he was part of a panel that reviewed developments in Indonesia, Malaysia and Myanmar.
From 4th to 5th June Dr. Gomez participated in a second conference entitled the Value Diplomacy Dialogue where he discussed Value Hedging in the Southeast Asian context.
Organised by Columbia University and the National Endowment for Democracy, both the events were led at the ASAN Institute of Policy Studies in Seoul.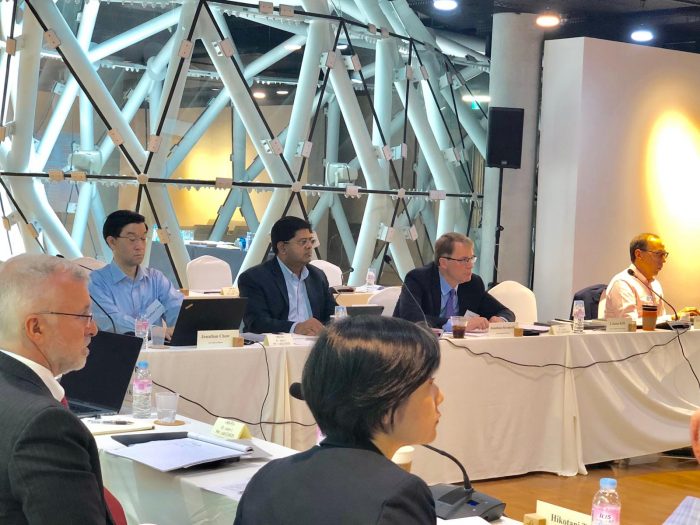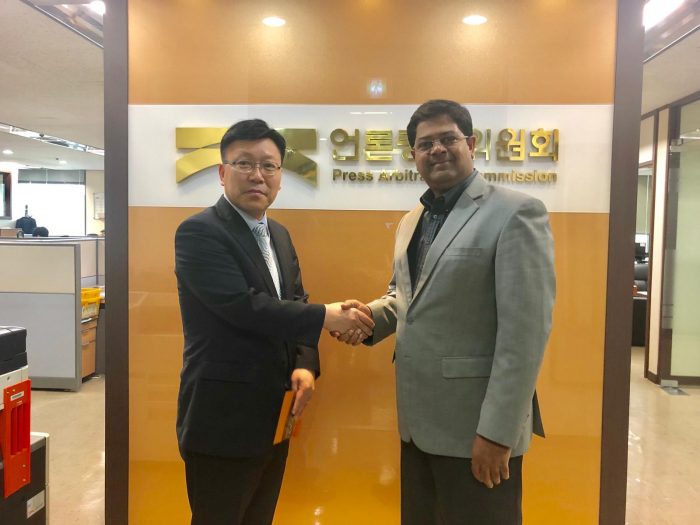 From 6 to 8 June, Dr. Gomez met with Secretary-General Kweon Ohkun of The Korean Press Arbitration Commission (PAC) to discuss how the Commission addressed issues of fake news. After the meeting, PAC agreed to send 6 participants to Asia Centre's Int. Conference on Fake News and Elections in Asia from 10-12 July in 2019.
Dr. Gomez also visited the Korean Democracy Memorial Hall to understand the democratic history of South Korea. Thereafter he met with officials of the Democracy Foundation to discuss possible collaborations.
The visit in June 2019 builds on a series of earlier engagements in the past three years that involved Asia Centre's participation in activities in South Korea as well as visits from Koreans to the Asia Centre in Thailand.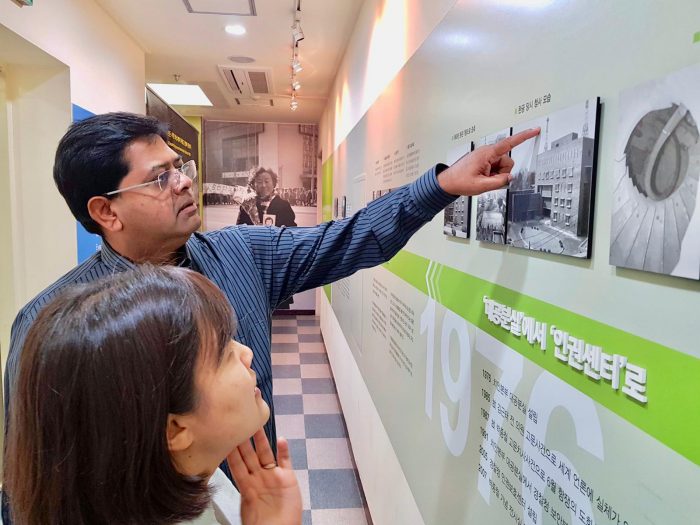 Formal engagement began when Dr. Jonathan Woodier joined the Centre's Advisory Board in December 2016. A professor then at Sol International School of Media and Communications Arts at Woosong University, South Korea.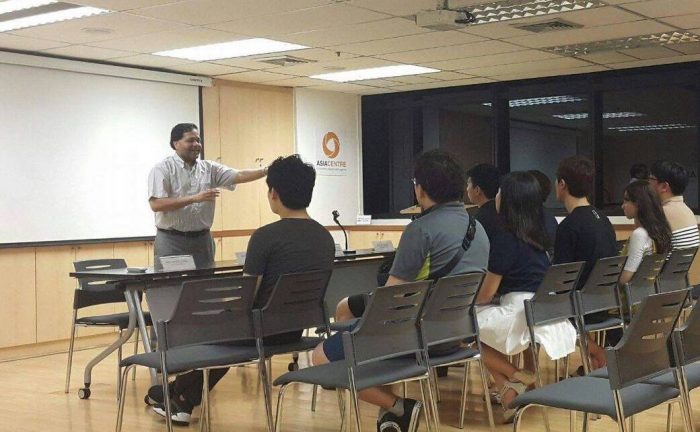 Soon after on 17 January 2017, students from Korea University, accompanied by their professor Dr. Park Bun Soon, visited the Centre. During their visit, Asia Centre's Dr. Robin Ramcharan discussed ASEAN integration challenges and developments related to the regional human rights mechanisms.
Engagement with South Korean institutions picked up in 2018, when Dr. Jonathan Woodier and Dr. Andreas Zingerle presented a paper on the topic of Smart Cities and Human Rights in East Asia at Asia Centre's International Conference on Business & Human Rights on 12-13 July that year in Bangkok, Thailand.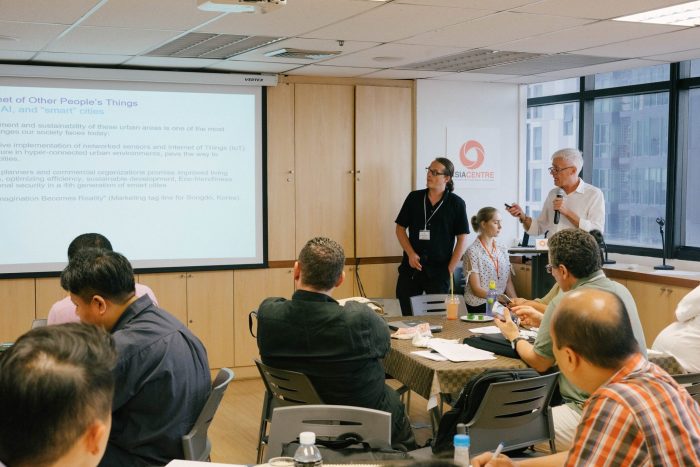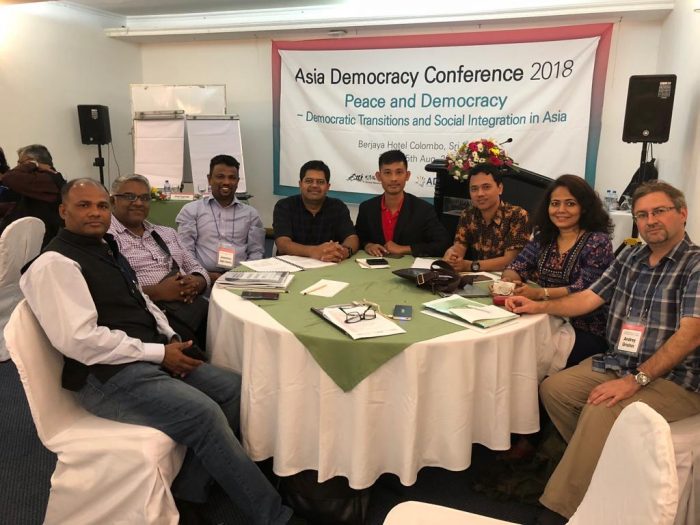 In the same year, Dr. James Gomez, Chair, Board of Directors at Asia Centre won a Research Fellowship from  Korea Democracy Foundation (KDF) to undertake research on "fake news". He presented his findings on "Fake News and Electoral Democracy in Asia: at the Asia Democracy Conference in August 2018 in Sri Lanka.
Later in 2018, Dr. Robin Ramcharan, Executive Director, represented Asia Centre at a panel discussion on "Peacebuilding and Sustaining Peace" at the 8th World Human Rights Cities Forum – 세계인권도시포럼, 18-21 October 2018, in Gwangju, Republic of Korea.
Since 2016, as part of Asia Centre's regional outreach, the Centre has been engaged with South Korean universities, think-tanks and civil society organisations. Asia Centre plans to continue its people-to-people engagement with South Korea moving forward.