Asia Centre's Regional Director Dr. James Gomez delivered 5 public lectures, signed 2 MOUs and met with academics, researchers, politicians, lawyers and civil society representatives in Tokyo, Kyoto and Osaka from 17-28 November 2019. This Japan visit is part of Asia Centre's "Research on Fake News and Lessons from Japan for Southeast Asia," supported by the Sumitomo Foundation. The primary purpose was to present the findings of Asia Centre's initial baseline study on fake news in Southeast Asia to Japanese institutions.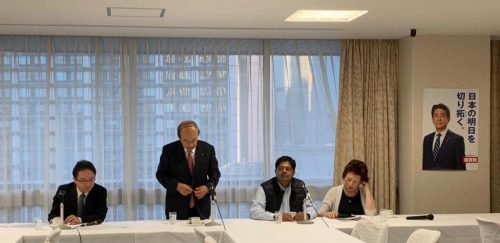 The trip started off with a technical briefing on 18 November 2019 at the Headquarters of Liberal Democratic Party (LDP) in Tokyo, Japan hosted by Dr. Keitaro Ohno, Deputy Secretary-General and Ryuji Koizumi, Director-General of the International Bureau of Liberal Democratic Party. At that meeting, Dr. Gomez briefed the LDP parliamentary caucus on fake news legislation in Southeast Asia and its use as an intervention tool by foreign governments and possible measures to counter this. 
Dr. Gomez also met with Mr. Kimiaki Kawai of the Toda Peace Institute on 19 November 2019 and Satoko Kitamura, Vice-Chair of Hate Speech Project Team and Ryo Takagai of the Japan Federation of Bar Associations on 21 November 2019. During these meetings, the parties exchanged information on each institutions' work, discussing fake news, social media, racial discrimination and hate speech.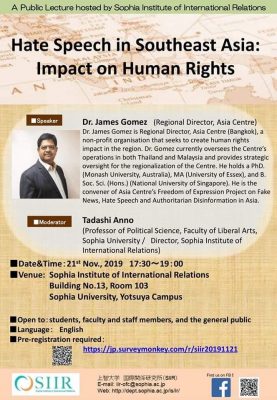 Aside from this technical briefing, Dr. Gomez delivered 5 public lectures at different Universities in Japan. In Tokyo, Dr. Gomez spoke at Gakushuin University and at the Institute of International Relations, Sophia University on 20 and 21 November 2019 respectively. These lectures focussed on hate speech, because hate speech is a potent by-product of fake news that is giving rise to violence and communal strife; this was one of the major findings on the International Conference on Fake News and Elections (10-12 July 2019) organised by Asia Centre.
Following that, three other lectures were held in Kyoto and Osaka at: the Centre for Southeast Asian Studies, Kyoto University on 25 November 2019; Graduate School of Letters, Osaka University on 26 November 2019; and at Osaka Jogakuin University on 27 November 2019. These lectures addressed "Fake News Legislation in Southeast Asia" and the lessons learned for Japan.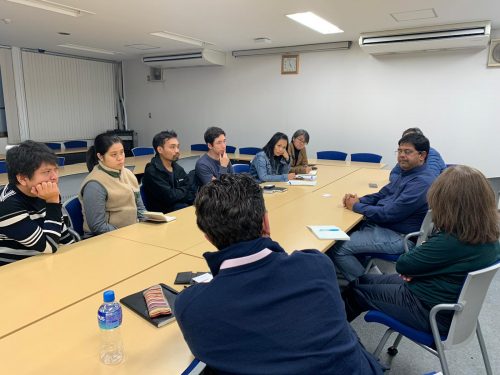 Apart from these lectures, meetings were held with academia, civil society and other supporting institutions. During these meetings, Dr. Gomez further engaged with stakeholders on fake news and discussed partnerships regarding the Centre's Freedom of Expression project and its 2020 conference on Hate Speech in Asia: Challenges and Solutions. The meetings were held with: Jeffrey J. Hall of Waseda University; Prof. Seong-Bin Hwang, Rikkyo University; Prof. Tadashi Anno and Assoc. Prof. Tina Burrett from Sophia University; Prof. Muranushi Michimi, Gakushuin University; Prof. Jun Sakamoto, Hosei University; Dr. Yoko Hayami, Kyoto University; Prof. Taro Mochizuki, Osaka University; Saul J. Takahashi, Osaka Jogakuin University; and Prof. Toru Oga, Kyushu University.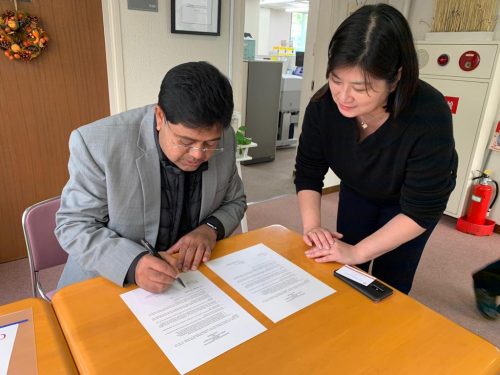 Rounding off the trip, as part of the Centre's strategic engagement to formalize collaboration via MOU, the Centre signed two MOUs with institutions in Japan. On 25 November 2019, Dr. Yoko Hayami from the Centre for Southeast Asian Studies (CSEAS), University of Kyoto, signed an MOU with Asia Centre. On 27 November 2019, Prof. Eiko Kato-Otani, President of Osaka Jogakuin University signed an MOU with Asia Centre. The MOUs provide the framework for the institutions to undertake joint research, co-convene activities and facilitate visits or internships. 
In sum, the Sumitomo Foundation research grant enabled Asia Centre to enhance fake news literacy among Japanese stakeholders as well as engage in partnership-building activities to facilitate collaborations. The trip follows the Centre's recent Japan-ASEAN Roundtable on 4 October 2019 and an outreach trip in 2018 to Tokyo, Japan. In East Asia, the Centre has been building up it's engagement starting in 2018 and 2019 with other outreach trips to South Korea and Taiwan.