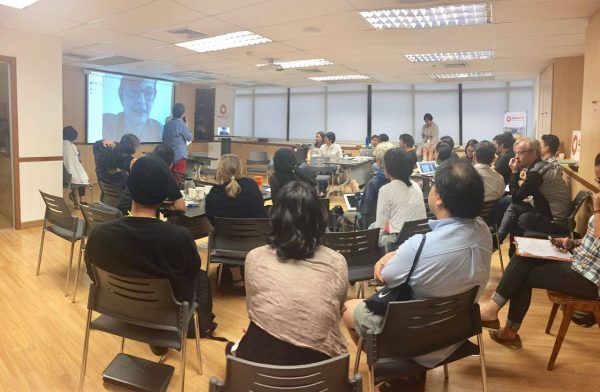 From October 14 to 17 2016, Asia Centre in partnership with International Forum for Inter-Media Art and Brack organised a cross-sector collaboration workshop. Conceptualised by Asia Centre Associate and iFima founder Dr Jay Koh, the 4 day conference cum workshop; explored how to stir civic consciousness and foster open social structures through public participation and engagement.
The opening session on the 14th of October featured a discussion on Engaged Listening Across Fields of Practice with Dr Patama Satawedin (Som), Director of the Master of Communication Arts Programme at Bangkok University and Dr Jeremiah F. Morris, lecturer in Media and Communications at Mahidol University International College. Participants were very much engaged in the discussions which continued on at the welcome dinner later that evening.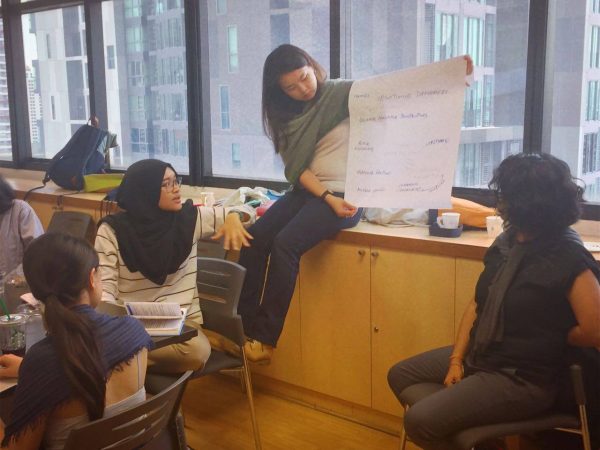 The following two days of the conference proper featured panel discussions designed to facilitate critical engagement. Presenters gave short presentations on their research and projects, this was followed by feedback and input from respondents before the discussion was open to the floor for further input. Each panel explored a different aspect of artistic engagement, praxis and research, covering the following areas:
Art Praxis in Public: Engaging "Others"
Contemporising Art History with Current Practices
Innovation, Education & Sustainability: Citizen Science, Arts Management and Social Entrepreneurship
Art Praxis in Public: Participation & Collaboration
Artistic Research: To Ground a Constructive & Progressive Praxis
Arts & Health: Clients, Victims & Participants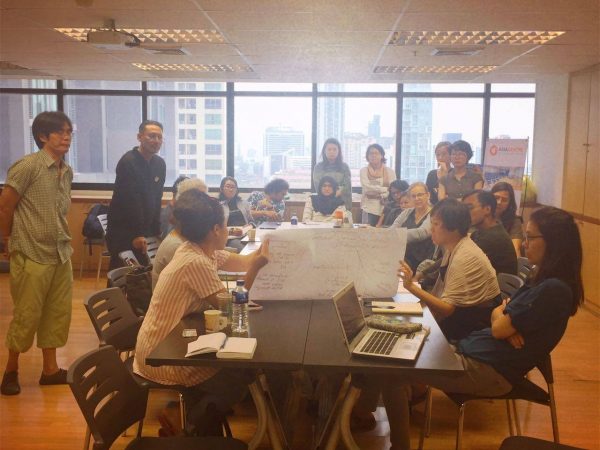 The final day featured a participant-led workshop using Open Space and World Cafe methods of participative and consultative processes. Participants then explored two case studies of collaborative projects, the first being the Bangkok based 3C – Canal, Cycling, Community project designed to engage the community living by the canal through art and cycling. The second case study considered was a research project on Art in Action, focused on using art strategies to initiate, support and engage social transformations.
This gathering of artists, educators and practitioners from countries in the Asia Pacific region and beyond provided a space for diverse and different perspectives.