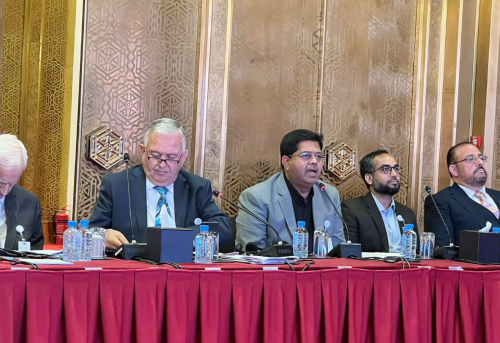 "Harmony laws", while well-intentioned, their implementation has inevitably led to the spread of hate speech directed at minorities in Southeast Asia. This is primarily due to the use of these laws against ethnic-religious minorities and those seen as a threat to the majority group. 
Dr. James Gomez was one of several keynote speakers invited by the Doha International Center for Interfaith Dialogue (DICID), a Qatar-based institution founded in 2007. DICID encourages and supports dialogue between religions and peaceful coexistence among adherents of different religions.
This is the second occasion that Asia Centre's Dr. James Gomez was a speaker at a DICID event. He spoke in October 2021 at a virtual symposium titled "Interfaith Dialogue on Conflict Transformation: towards a Paradigm of Change". The symposium, held in partnership with the Nordic Center for Conflict Transformation, heard Dr Gomez provide an overview of  "harmony laws" discriminating against ethnic-religious minorities in Southeast Asia.
The 2022 DICID conference also provided Asia Centre's Dr. James Gomez the added opportunity to meet and discuss future collaboration with Nordic Center for Conflict Transformation's Noufal Abboud as noted in their March 2022 Memorandum of Understanding, which the two organisations signed to partner on activities and projects between the‌ ‌Middle‌ ‌East‌ ‌and‌ ‌Southeast‌ ‌Asia regions. 
With Doha, Qatar being based in the Middle East and straddling both Asia and Europe, Asia Centre hopes to deepen its engagement with Doha-based institutions moving forward.