Introduction
Asia Centre has resumed office operations and has taken steps to strengthen its online capacity. The Centre is re-starting activities following a requisite COVID-19 postponement of some events and 10 weeks of remote working. Selected postponed activities will now move online, while the Centre enhances its online meeting capabilities and presence over social media.
Postponed Activities
The Centre's first response to the COVID-19 pandemic began when it announced on 16 March 2020 that in-person activities will be postponed. These included halting the Melbourne Outreach planned for 23-27 March 2020 that consisted of meetings and lectures as well as two half-day seminars one each at Chiang Mai University on 29 April 2002 and Prince of Songkla University on 22 May 2020 in HatYai.  
Other events postponed was the Journalism for An Equitable Asia Award Ceremony and Workshop with Oxfam in Asia in Bangkok scheduled for 2-3 April 2020. Following consultation with all partners on 6 April 2020, Asia Centre announced its annual international conference, Hate Speech in Asia: Challenges and Solutions will be moved from 8-10 July 2020 to 7-9 October 2020, with a possible postponement to 3-5 December 2020 if the situation warrants it.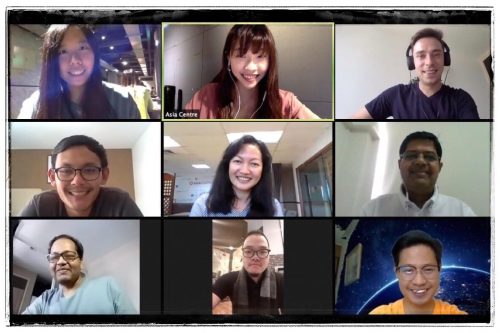 Work From Home
On 18 March 2020, following the postponement of planned activities, Asia Centre initiated remote working for all staff and interns. During the remote working period, Asia Centre's management team held daily video calls via Zoom, coordinated through Whatsapp and utilized Google Document to work on projects.
In this way, the Centre's operations related to administration and accounting, research and publications, social media updates and media engagement continued to run smoothly. Asia Centre was in regular communications with partners and participants and kept them informed about the status of projects and took their inputs onboard.
During this time, bookings for the use of Asia Centre meeting space was discontinued.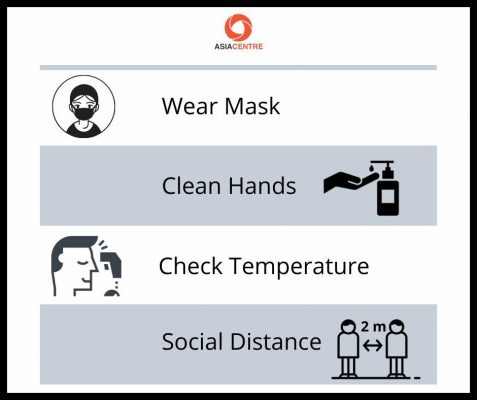 Office Re-opening
Following the phased opening of the Thai economy on 3 May 2020, Asia Centre's management team initiated plans for the resumption of limited services and operations. 
To facilitate this, an on-site inspection was undertaken of the Phayathai Plaza Building to observe its health and social distancing protocols. Thereafter, an office inspection and deep cleaning was initiated for Asia Centre's premises.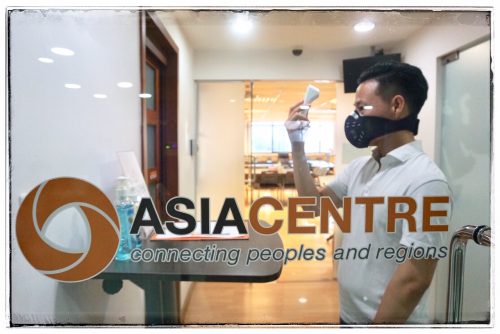 Thereafter, the Centre developed a set of guidelines and protocols to ensure the safety of all staff and interns that included, including mask-wearing, temperature checks, clean hands policy, and 2m social distancing.
To minimize the risk of transmission, all face-to-face events at Asia Centre remain discontinued.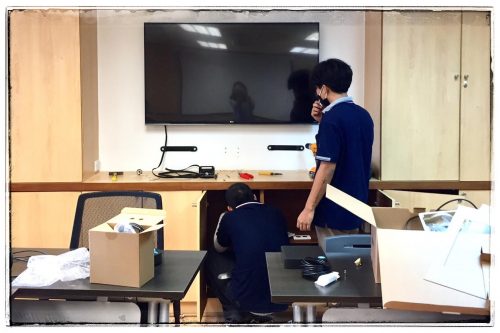 Installing Video-Conferencing System
As part Asia Centre's limited operations, some postponed activities have now been re-designed as webinars. To prepare itself for such activities, the Centre installed a video-conferencing system and upgraded its Zoom Pro account to enable up to 500 participants to join its webinars.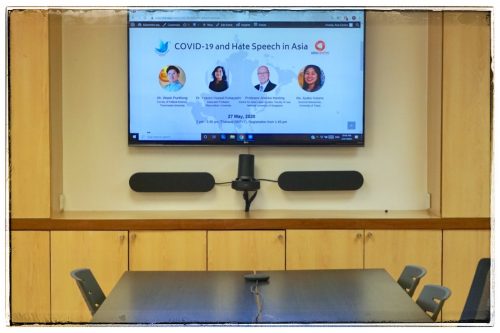 Hosting webinars will also become part of the new service that Asia Centre will provide partners moving forward. The Centre expects in-person events, up to the 3rd quarter this year, to be largely postponed. Hence switching to video conferencing enabled meetings would be a solution for meetings and activities.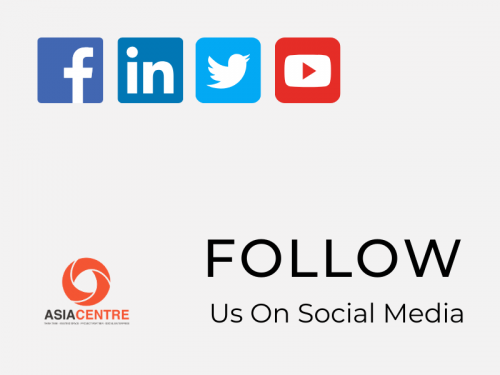 Strengthening Social Media Presence
Anticipating that more outreach will take place online, the Centre has launched a social media strengthening initiative. Starting the first week of June, Asia Centre will run a campaign to boost its followers on all social media platforms such as Facebook, Instagram, LinkedIn, Twitter and YouTube. 
The Centre has long been using Facebook as its major channel to connect with the public. The move to connect with audiences from different social media platforms will also mean that Asia Centre will be reaching out to different audiences and using different approaches.
Conclusion
While COVID-19 did impact Asia Centre's operations in the short term. However, through the early actions taken and strategic planning, the Centre has been able to respond quickly to the changing situation.  Asia Centre is now well prepared to confidently operate in a post-COVID-19 situation.