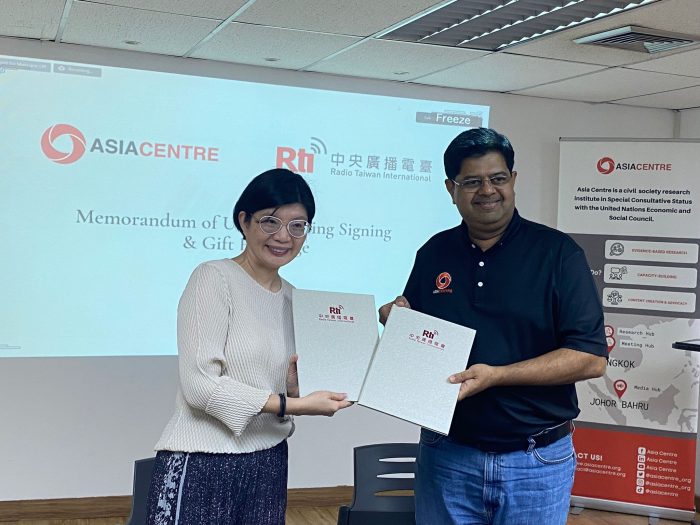 On 25 September 2023, Asia Centre and Radio Taiwan International (Rti),  signed a Memorandum of Understanding (MoU). The aim is to establish a framework to engage in future media collaboration. The signatories were Dr James Gomez, Regional Director of Asia Centre, and Ms Cheryl Lai, Chairperson of Rti.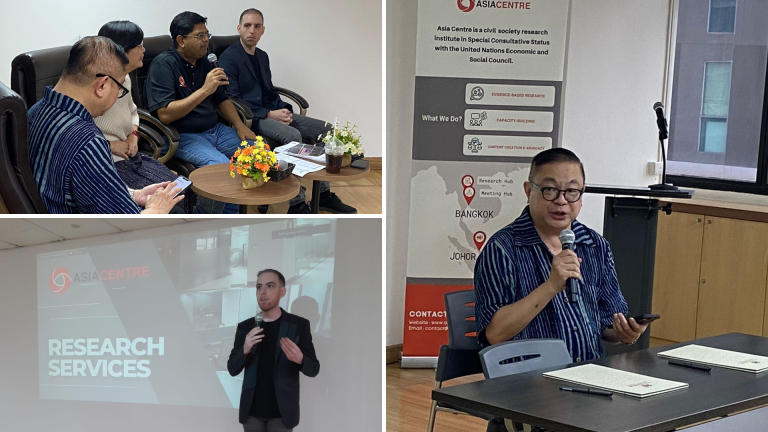 The MoU signing ceremony included short introductions to Asia Centre, its research activities, and the upcoming 9th International Conference. These were presented by Dr. James Gomez, Dr. Marc Piñol Rovira, and Ms Lina Salim, respectively. Mr Carlson Huang, Rti Manager of International Languages, introduced Rti to the attendees.
Rti is the only international broadcaster representing Taiwan, broadcasting news and programmes in 20 languages globally. In Southeast Asia, it first established a Thai-language service in 1957 and has, over the years, expanded into the region. The Rti partnership with Asia Centre signals a move to go beyond traditional media partners and engage with a regional focal point such as the Centre and reach out to other stakeholders.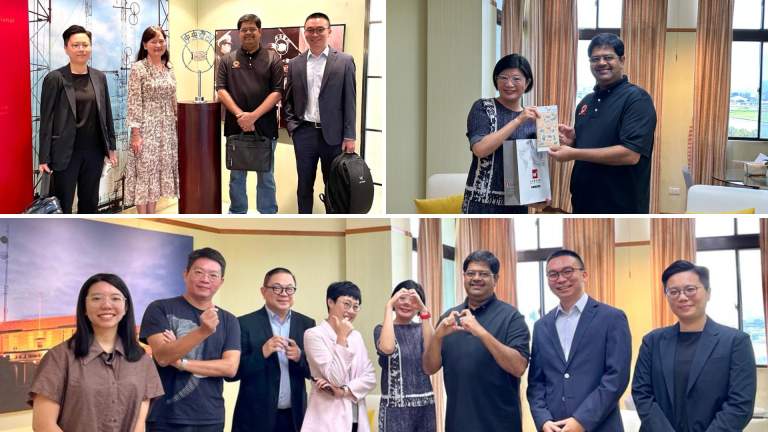 The MoU was signed following Dr Gomez's initial visit to Rti's headquarters in Taipei, Taiwan, on 11 September 2023, together with Chris Liu, head of the Taiwan office of Westminster Foundation for Democracy (WFD). The visit was a meet-and-greet session for both organisations to get acquainted with each others' work.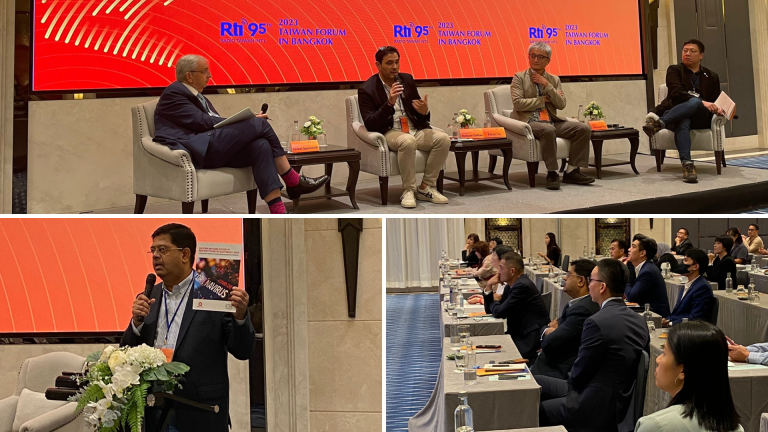 The meeting quickly led to the first partnership with Asia Centre's co-convening of Rti's Taiwan Forum in Bangkok on 22 September 2023. The Forum's theme, "Post-Pandemic Asia's Prospects", focused on the best ways to combat the spread of disinformation and information warfare. Dr. Gomez, in his opening remarks at the event, outlined how Artificial Intelligence stands to flood social media platforms with software-generated content, which in turn can spur an exponential rise in disinformation. He said organic and verified content will increasingly become rare and has to be defended.
The Asia Centre-Rti MOU is part of the Centre's long-time engagement with Taiwan. In 2019 Asia Centre had a series of meetings with Taiwanese institutions. These activities included events and meetings to strengthen relationships with Taiwanese think-tanks, universities, and other institutions and to present the Centre's research on disinformation in Taipei. 
For his engagement with Taiwan, in 2020, Dr. James Gomez was awarded Taiwan's Ministry of Foreign Affairs Fellowship, to undertake research at National Cheng Chi University. 
These engagements have continued through 2023. In July, a Taiwanese team participated in the joint Asia Centre-Friedrich Naumann Foundation Hackathon, and in August, the Taiwan Foundation for Democracy (TFD) was for the 8th time a title partner for Asia Centre's 8th International Conference on Democracy and Elections in Asia, held in Bangkok, Thailand. 
A photo album of the signing ceremony is available on Asia Centre's Facebook page.
If you are interested in collaborating with the Asia Centre, do send an email to contact@asiacentre.org.