UK voters were not properly informed by political leaders about the functions, institutions and
powers of the EU, which has made a great contribution to the prosperity of the UK and peace in Europe. As a result, Britain's referendum vote of 23 June 2016 ended up with a "leave the European Union (EU)" result – aka 'Brexit'.
This was the key conclusion from Asia Centre's roundtable which attracted some 50 participants from academia, international organizations, the media, the NGO community, the public sector and the private sector.
The panel (L-R) was moderated by Asia Centre's Dr Robin Ramcharan and featured Alexandra Demetrianova, Thammasat University; Dr. David Moore, Portland State University;Dr. Kenneth Houston, Webster University and Dr.Peter Shearman, Chulalongkorn University.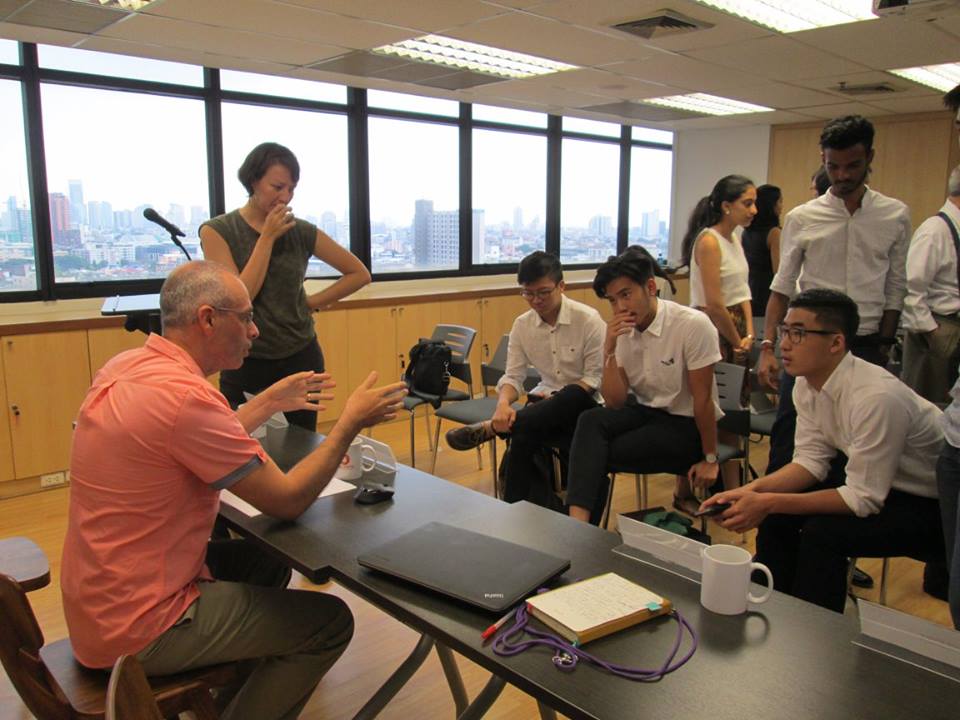 Among the other points made, the panellists noted that the Brexit vote was predictable and that it reflected voter dissatisfaction with political elites in Britain. However, the vote testifies to the enduring power of nationalism even as the world globalizes.  Local identities still matter, as evidenced by demands for local autonomy in parts of the UK.
But early indications are that the UK will not trigger its Article 50 notice to leave the EU until first quarter 2017 at the earliest. From that point, two years is allowed for the negotiation of post-Brexit trade, military, diplomatic, legal and social policy and legislation changes (amongst others) before the full exit happens.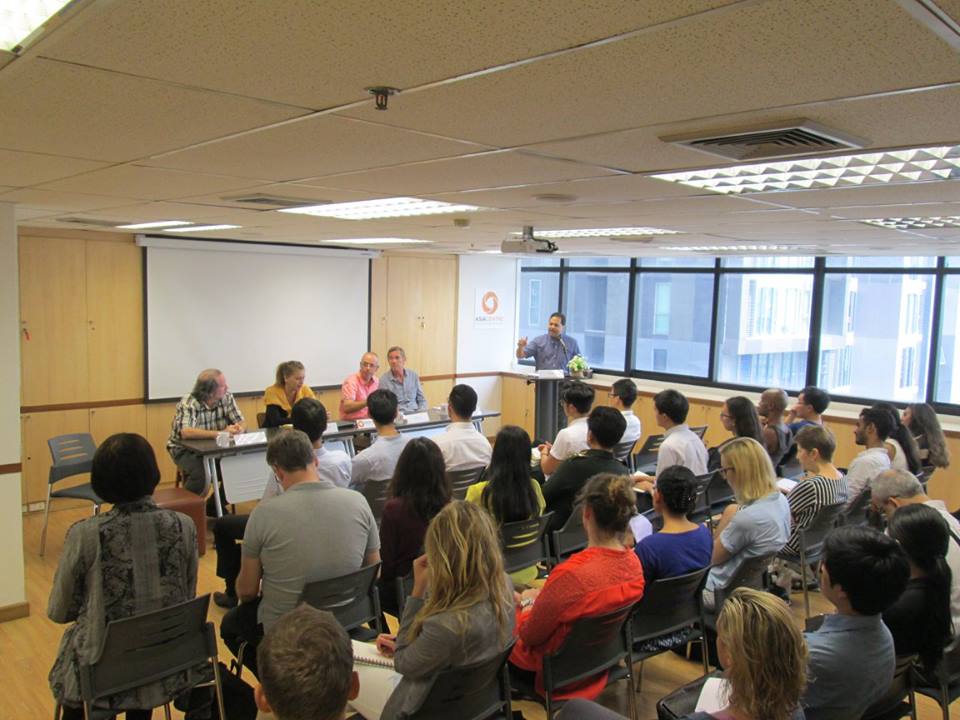 So – the earliest possible exit date is end of 2018. More likely, it will be later. Hence, the Brexit saga is expected to continue for some time. While the EU will endure, it will be weakened by Britain's eventual exit. This makes the EU very vulnerable to forces of fragmentation moving forward. In order to stem such challenges, the EU needs to better sell itself across generations and across Europe.