Asia Centre presented its research on disinformation in Southeast Asia at the Executive Committee Meeting of the Council of Asian Liberals and Democrats (CALD) in Taipei, from 18 to 23 October 2019. During the EXCOM meeting, the Centre's Dr. Robin Ramcharan, also discussed future collaboration with CALD and its affiliated members. Created in 1993, CALD is a platform for dialogue and cooperation between liberal and democratic political parties in Asia.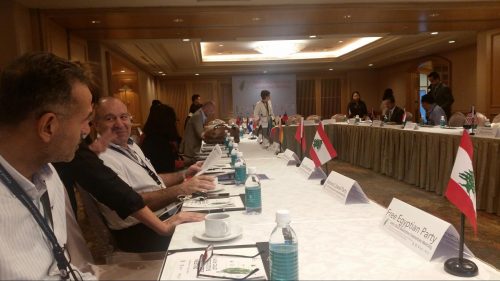 The Centre was invited to share its analysis on Fake News legislations in Southeast Asia, which has a considerable negative impact on democracy and elections in the region. The key point delivered is that fake news laws are contrary to international standards on freedom of expression. Fake news laws, complemented by existing laws, have led to the criminalisation of criticism of authoritarian regimes as disinformation and has led to increased Governmental control of what is true and what is fake. Dr. Ramcharan expounded these points on a panel that included the International Centre for Not-for-Profit Law (ICNL) based in Washington, D.C.
Dr. Ramcharan was also invited to attend the EXCOM of CALD, chaired by Member of Parliament Bi-Khim Hsiao from Taiwan. CALD members gave strong support for a Memorandum of Cooperation between the Centre and CALD, which would see the two institutions collaborate on initiatives that advance their shared vision of a democratic, rule-of-law order across Asia.  In line with this shared vision, Dr. Ramcharan emphasized the Centre's advocacy for human rights in the region. It was proposed that CALD partner with the Centre during its International Conference on Hate Speech in Asia, from 8-10 July 2019.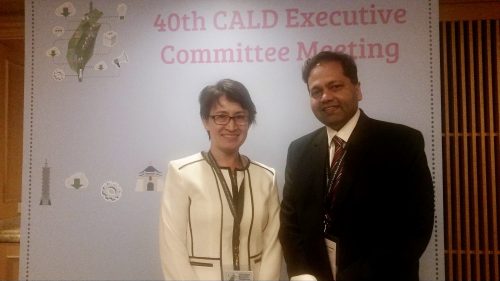 The Centre gained an update on the challenges to democracy across the region as CALD Members spoke of their travails: arrests of opposition politicians in Cambodia, the heavy-handed tactics towards protesters by Hong Kong authorities, fake news about Thai politicians and the assault on the rule-of-law in the Philippines, to name a few. African, Arab and Latin American delegates spoke of similar challenges in their respective regions.
The evidence-based research of the Centre and the latter's potential to serve as a knowledge partner was appreciated by the delegates. Members of Parliament who were apprised of the work of the Centre at the meeting hailed from liberal federations in Asia, Africa, the Arab World and Latin America.  Expressions of interest for collaboration came from various MPs including from Africa, Hong Kong, Taiwan, Thailand and youth leaders from Malaysia.
Asia Centre intends to take up the expressions of interest and to see if it can implement the ideas put forward by delegates.