Asia Centre, in partnership with the Taipei Economic and Cultural Office in Thailand (TECO) and the Thai Media Fund, convened a discussion on "Countering the COVID-19 Infodemic: Sharing Best Practices" on 4 November 2020. 
The session, which brought together speakers from Taiwan and Thailand, examined the impact of the COVID-19 pandemic creating an "Infodemic" which has challenged countries trying to tackle issues of disinformation, misinformation and too much information as there has been a surge of fake news related to COVID-19, placing vulnerable communities at risk to the public health arena and national security.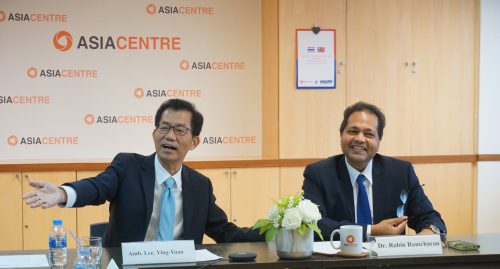 Ambassador Lee, Ying-Yuan (Taiwan's Representative to Thailand) introduced the session highlighting that the COVID-19 pandemic has spread disinformation and misinformation. He compared the intensity of the dissemination of false information as a pandemic and, thus, creating an "Infodemic".
Audrey Tang (Digital Minister, Taiwan) discussed the need for transparency where civil society and citizens, online communities and media consumers act as the solution to counter this "Infodemic". The Minister said every individual must play a role in becoming "fact-checker" themselves.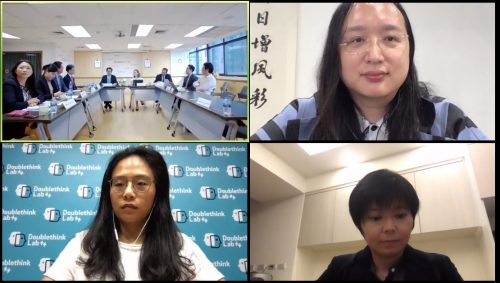 Summer Chen (Taiwan Fact Check Center), Lilly Min-Chen Lee (Global Research Program Manager, Doublethink Lab, Taiwan) and Chitpong Kittinaradorn (ChangeFusion) expressed the need for a collaborative approach to tackle COVID-19 on a global scale. The speakers demonstrated that one of the ways to collaborate was through inoculation of correct information and fact checking systems; for instance, #CoronaVirusFacts Alliance and International Fact-Checking Network (ICFN) in Taiwan that can then be utilised by organisations to tackle the virus-like spread of disinformation and misinformation.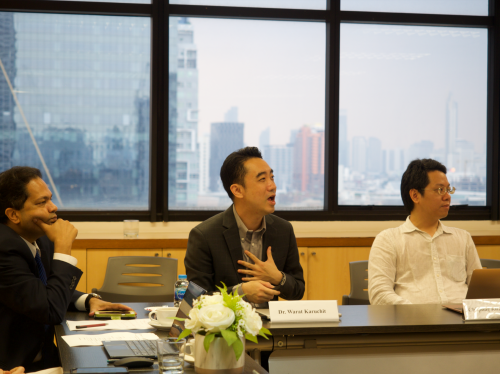 Prof. Warat Karuchit (Associate Dean, Graduate School of Communication Arts and Management Innovation, NIDA) shared his efforts to alleviate the accumulated communication crisis; for instance, one of his effective methods was to deliver policies, decrees and laws in common parlance. Therefore using key political figures and trusted organisations to transmit well designed digital content over social media platforms works well to inform the public about  COVID-19 relevant information.
The main takeaway from the event is the importance of fusing public and civil communities to work together and network to produce solutions. One of the proposed solutions is a coordinated act of becoming "super-correctors" – what this means is that during a heightened situation of disinformation everyone comes together to immediately respond and debunk false information.
Apart from discussing solutions to the challenges of COVID-19, this event once again demonstrates the close partnership between Asia Centre, Taiwanese institutions and the Thai Media Fund and the potential for future collaborations on other projects.