Asia Centre is often approached by different media outlets such as television news channels, radio stations and online news portals to either comment on current political issues or submit op-eds on human rights issues for publication. As Regional Director, Dr James Gomez is Asia Centre's main spokesperson and takes the lead in speaking to the media, from time-to-time the Centre's other representatives also speak to the media on their areas of expertise.
Asia Centre media engagement has dealt with issues related to security concerns on the South China Sea, the Rohingya refugee crisis and political developments in Thailand and Singapore. In 2019, fake news led the way strongly building on numerous consecutive engagements on the topic.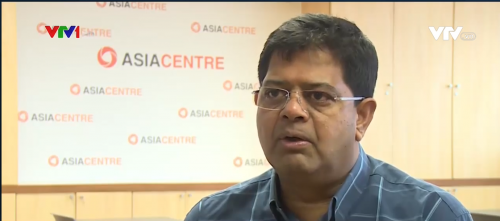 On the South China Sea issue, on 7 August  2019, Dr. James Gomez was interviewed by journalist Du Nhat Dang from the Hanoi based Vietnamese newspaper Tuoi Tre where Dr. Gomez pointed out that ASEAN unity is increasingly subverted by China's influence over Cambodia and Laos. Just a month earlier, on 29th July 2019, Dr James Gomez had also discussed security issues related to the South China Sea with reporter Nguyen Ngoc Phuong from Vietnam Television on the sidelines of the 52nd ASEAN Ministerial Meeting.
Asia Centre also regularly comments on developments related to the Rohingya refugee crisis. On 18 July 2019, Dr. James Gomez was live on Qatar based Al Jazeera  – قناة الجزيرة to comment on the US sanctions against the Myanmar generals and their family and restricting them from entering the US, as well as the arrival of the International Criminal Court delegation in Dhaka to open an investigation into alleged crimes against the Rohingya people in Bangladesh and in the Rakhine state of Myanmar. Some 9 months earlier, on 28 September 2018 Dr. Gomez spoke from Tokyo, Japan to ABC News (Australian Broadcasting Corporation) on the Rohingya refugee issue after the Canadian parliament voted to strip Myanmar's Aung San Suu Kyi of her honorary citizenship.
Most interviews in 2019 centred around fake news. Mrs Tessa Alleblas,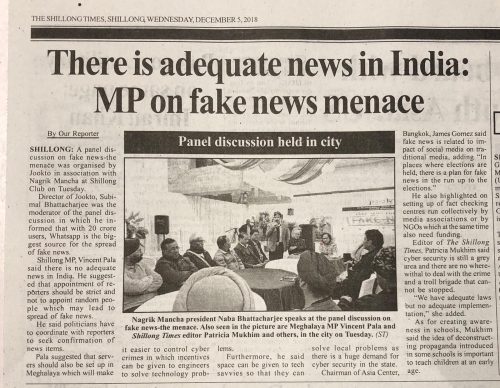 the Centre's Research and Grants Officer, spoke about the rationale behind Asia Centre's 4th International  Conference on Fake News and elections with ICE Business Times in Bangladesh. On 13 June 2019, Dr. Gomez's op-ed titled, "Fake News": A New Weapon against Dissidents in Southeast Asia and published by the International Centre for Nonviolent Conflict on its portal, discussed how Southeast Asian governments are labelling critical opinions not in line with the government's stance as "fake news". Just a week earlier, on 8 June 2019, Dr. James Gomez was interviewed by Myanmar's DVB TVnews for a media literacy programme on what constitutes disinformation and fake news. A month before on 9 May 2019, Dr. Gomez provided the Hong Kong based South China Morning Post an insight into the reasons given by states to introduce fake news laws. On World Press Freedom Day on 3 May 2019 Dr. Gomez was interviewed by the Myanmar based Irrawaddy on legislations being introduced across Southeast Asia to combat fake news in the name of preserving social harmony. On 22 April 2019 Dr. Gomez spoke to the Malaysia's 89.9 BFM about the fake news legislation in the region, its impact on elections and the intersection of disinformation and false election results with Lyn Mak in Malaysia. On 16 April, Dr. Gomez was quoted in online portal Global Ground Media on how some member states in the Association of Southeast Asian Nations (ASEAN) have used the rise of online disinformation as an excuse to attack opposition parties. On 3 April, Dr. Gomez spoke to Malaysia's 89.9 BFM on Singapore introduction of an 'anti-fake news' bill in Parliament and how it affects political landscape in the country.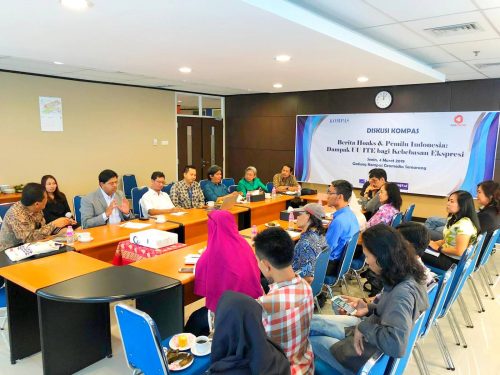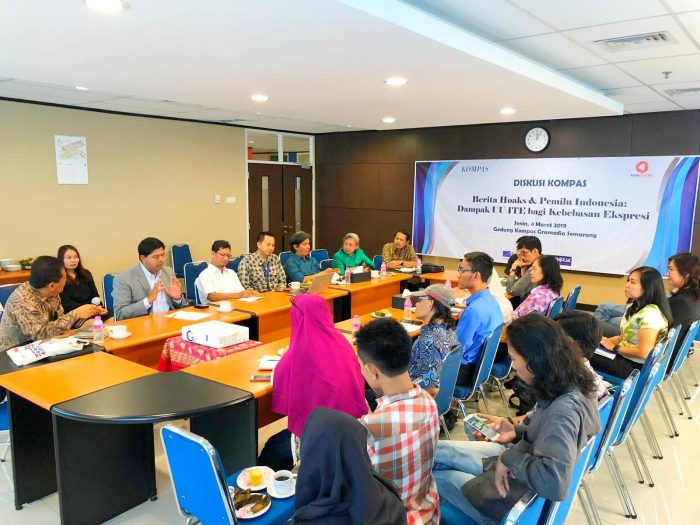 On 4 March 2019, Dr. Gomez hosted by Indonesia's Kompas Daily to speak at a media literacy roundtable where his comments were reported on their online portal in Bahasa Indonesia, "Masyarakat Masih Senang Kabar Bohong yang Sensasional". On 8 February 2019. Dr. Gomez spoke to the US based LA Times on how Southeast Asian government representatives are focused on using the term "fake news" to discredit critics. In 2018, on 5th December, The Shillong Times, in Meghalaya, Northeast India reported on report a panel discussion held at the Shillong Club where Dr. Gomez outlined how social media helped spread fake news and was impacting traditional media.  
In early 2019, political developments in the run to the Thai elections were of interest to the media and Asia Centre representatives were contacted for responses. On 4 February 2019, Dr. Gomez  discussed with Malaysia's 89.9 BFM the political situation in Thailand and public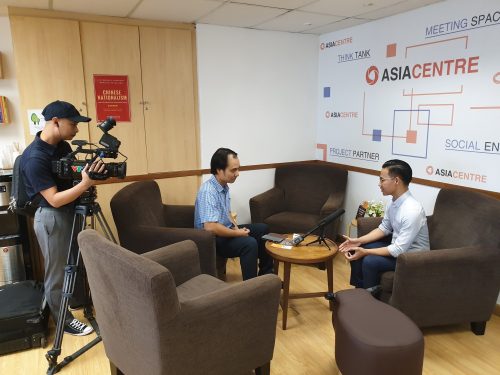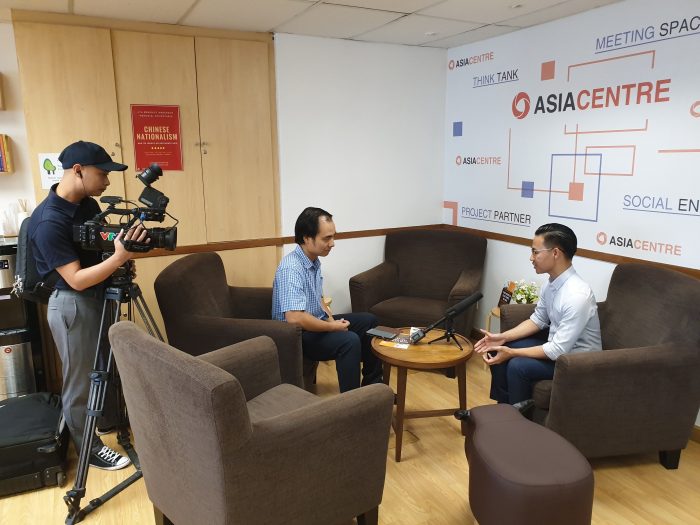 sentiment ahead of the elections, including the strength of the youth vote. Thailand will hold its first democratic elections on 24 March since the military took over the government in the May 2014 coup. On 11 February 2019 Dr. Gomez was interviewed on by Malaysia's 89.9 BFM on the electoral developments in Thailand following the nomination by Thai Raksa Chart Party of Princess Ubolratana as a Prime Ministerial candidate. On 28 March 2019, the Centre's Programme Coordinator, Yawee Butrkrawee was interviewed by Vietnam Television for his views about the post-election developments in Thailand.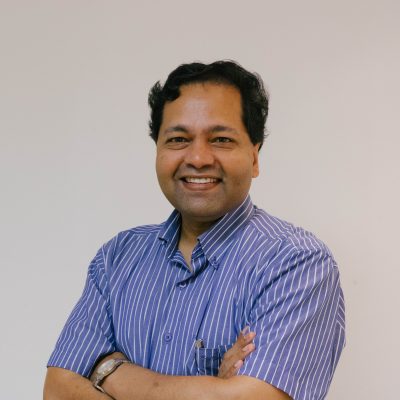 Singapore is also of interest to the media and Dr. Robin Ramcharan, Executive Director at Asia Centre, commented on evolving political developments in the city-state. On 13 September 2017, Dr. Ramcharan was interviewed by Agencia EFE a Spanish News Agency on his comments following the change in the constitutional role of the President of Singapore as Halimah Yacob took on the role as a member of an ethnic minority. On 16 June 2017, Dr. Ramcharan was interviewed by Australia's ABC News regarding the family spat between Singaporean Prime Minister Lee Hsieng Loong and his brother Lee Hsien Yang. A day earlier, on 15 June 2017, Dr. Ramcharan spoke to Malaysia's 89.9 BFM  regarding the younger siblings of Lee Hsien Loong who released a six page statement accusing the Prime Minister of betraying the legacy of their father, Lee Kuan Yew. Dr Ramcharan questioned whether this has a larger political consequence. 
Asia Centre's official media engagement kicked off in October 2016, when Dr. James Gomez was interviewed by Mr Sujane Kanparit for Sarakadee Magazine about the backstory on the establishment of the Centre in Bangkok, Thailand.