Held on 8 September 2022, the launch of Asia Centre's report Youth and Disinformation in Malaysia: Strengthening Electoral Integrity drew a crowd of over a hundred participants. It included academics, journalists, students and representatives from civil society organisations, the election commission, government agencies, political parties and youth groups.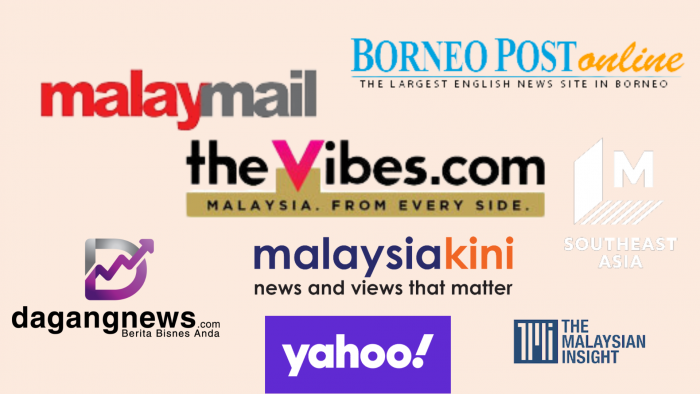 Media interest in the report was also strong. On the eve of the launch, The Vibes published an opinion piece 'Political competition to intensify disinformation in GE15' by Asia Centre's regional director Dr. James Gomez. On the morning of the launch, Malay Mail published a curtain raiser article 'Govt agencies, political parties the most active in spreading disinformation, new study finds' – that was picked via syndication by Yahoo News Malaysia and  Borneo Post Online. There was also a report in Bahasa Melayu 'Penyebaran Maklumat Palsu: Pemerintah dan Pembangkang Sama-sama Aktif' in Dagannew.com.  Mashable, an online Southeast Asia news website, published an article 'M'sian gov agencies & political parties are main culprits of disinformation, study finds'. Malaysiakini also published 'Nearly 6m New Voters Will Be Target of Disinformation in GE15'. Earlier in the day, BFM radio's Shazana Mokhtar interviewed Dr. Gomez for her podcast Pressing Matters:  'Strengthening the Media Ecosystem against Political Disinformation' that was released on 12 September. During the event, BFM radio also additionally interviewed Dr. Gomez for the 5:30 PM news bulletin. On the following day, The Malaysian Insight discussed the report's findings in its article 'Youth vulnerable to disinformation in next election, says think tank'.  The report findings were also covered by Indonesian media. A couple days after the launch event, Alinea, an Indonesia online news website, published "Laporan terbaru tentang pemuda dan disinformasi di Malaysia berikan rekomendasi cara memperkuat integritas pemilu".  A week later, Malay Mail released another op-ed written by Dr. James on "Lowering voting age does not ensure political participation". In Singapore, The Independent also published the op-ed on "Lowering voting age does not ensure political participation" on its platform.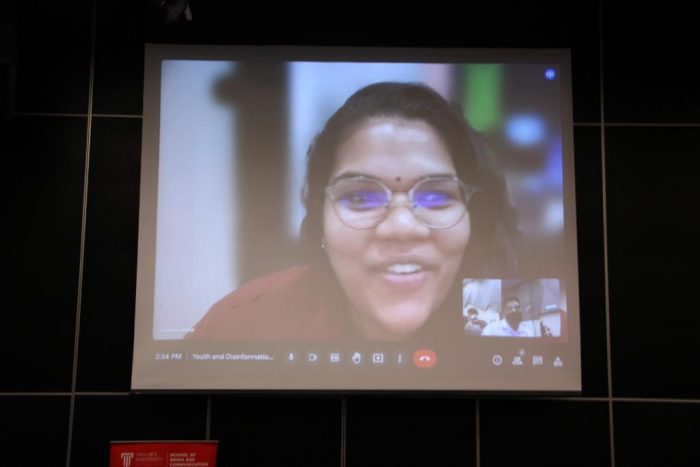 The research for the report was supported by Google. During the opening remarks of the launch event, hosted by the School of Media and Communication at Taylor's University, Joanne Bala, Government Affairs and Public Policy, Google, highlighted that there is a necessity to help voters access reliable sources of information, prevent disinformation and educate media and individuals on how to spot fake news and build resiliency among voters.
Dr. James Gomez presented the report's main findings, which were the 5 recurring patterns of disinformation that had occurred over 5 previous elections in Malaysia between 1999-2018. These were disinformation related to sexual orientation and promiscuity; corruption allegations; electoral integrity; attacks on women politicians; and foreign interference. These patterns of disinformation are expected to surface in Malaysia at the next general election that needs to be held by September 2023.
Following the presentation, the findings were discussed by Daranee Balachander, Programme Officer, Centre for Independent Journalism; Zaidel Baharuddin, Vice President, of Malaysian United Democratic Alliance (MUDA) party; and Dr. Choong Pui Yee, Senior Lecturer, Universiti Malaya. The panel was moderated by Dr. Benjamin Loh Yew Hoong, Taylor's University and an associate of Asia Centre.

Referring to the report, Daranee accepted that the risks of disinformation are real as more people access information online. She agreed with the report's findings that mistrust in the media and lack of reliable and timely sources of information will facilitate disinformation and manipulation campaigns. For Zaidel, he emphasised the importance of Undi18 (the 'Vote18' movement) and stated that he was not too concerned about disinformation as youths are able to discern between fake news and the truth. However, he agreed with the report, disinformation can be weaponised by the government to stifle legitimate opinion and freedom of expression. Next, Dr. Pui said she was pleased that the report highlighted how disinformation can be used to harass women politicians. She said sexist remarks, harassment and body shaming are prevalent in the online space. Falsehood resulting from a misogynist culture can discourage women from political participation.
Dr. Gomez outlined Asia Centre's recommendations that can be adopted by relevant government agencies, the election commission, technology companies, universities, think-tanks and NGOs to curb the spread of disinformation during elections. 
In the short term, the Election Commission should update rules or regulations to combat disinformation campaigns and ensure that voters can cast their meaningful votes. Political parties should run political campaigns with accurate and verified content and stop mudslinging political rivals by deploying fake news or disinformation. Technology companies should be provocative in combating disinformation on their platforms by flagging false information and removing or taking down false information that potentially misleads voters.
In the medium to long resolution, the Centre recommends the government introduce or amend any law that criminalises disinformation, that it should be compatible with international standards and refrain from curbing freedom of expression. Educational institutions should include digital literacy in the basic curriculum to ensure all students stay safe online and foster principles of democracy, human rights and elections in schools.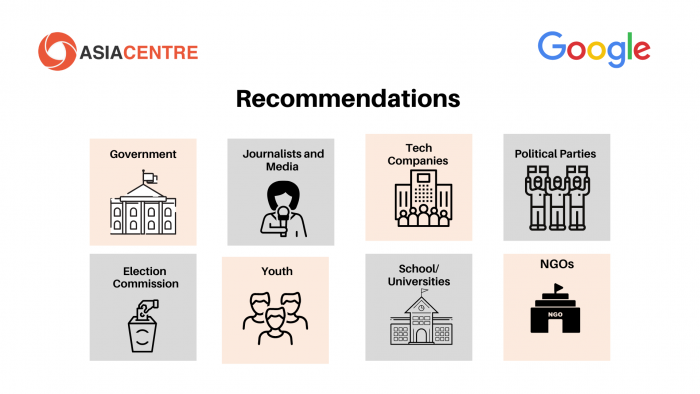 The event ended with the recognition that the risks from political disinformation are real in GE15 and need to be tackled by stakeholders. Watch the FB livestream recording of the event here.
In addition, between 20 – 21 September 2022, Dr. Gomez was invited by Google to attend the Trusted Media Summit APAC 2022 held in Singapore. In this event attended by academics, media practitioners, CSOs, government officers and tech companies, he presents key findings and recommendations from the report.