Disinformation contributes to an acceleration of human rights abuses in situations. Discussing the case of Rwanda, former US Ambassador to Rwanda, Margaret McMillion argued that lack of trust in transparent information contributed to genocide in that country in 1994. During the crisis many journalists were exiled in order to maintain the government narrative about the situation in Rwanda.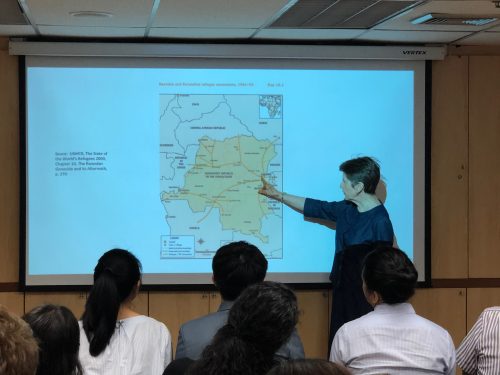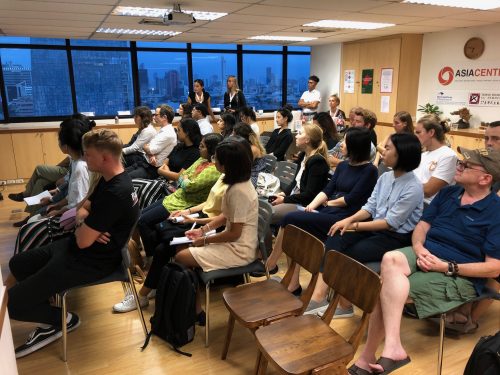 The former US Ambassador to Rwanda made these remarks during her keynote address at  Asia Centre's 4th Anniversary on the 19 June 2019. In a 45 minute address, she outlined human rights abuses during the Rwanda genocide and the reconsiliation process that followed afterwards. She added that the free flow of information is still lacking in Rwanda today despite its progress to relative peace.
Following the keynote address, two other speakers took to the floor. Tanathorn Tananont, Attorney at Human Rights Lawyers Association, spoke about Strategic Lawsuits Against Public Participation or SLAPP. He pointed out that the majority of such cases in Thailand are related to political issues. He further said that defense against such lawsuits is prohibitively expensive which works in favor of prosecutors. Hence, SLAPP is being used as an intimidation tactic by governments as well as the police department to further they own goals.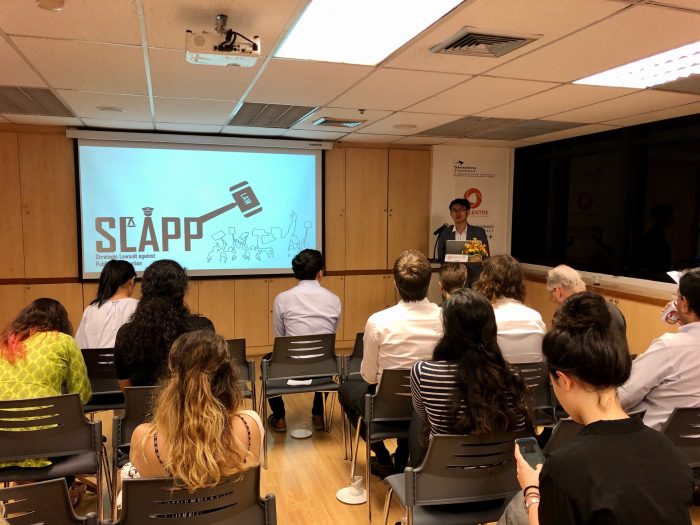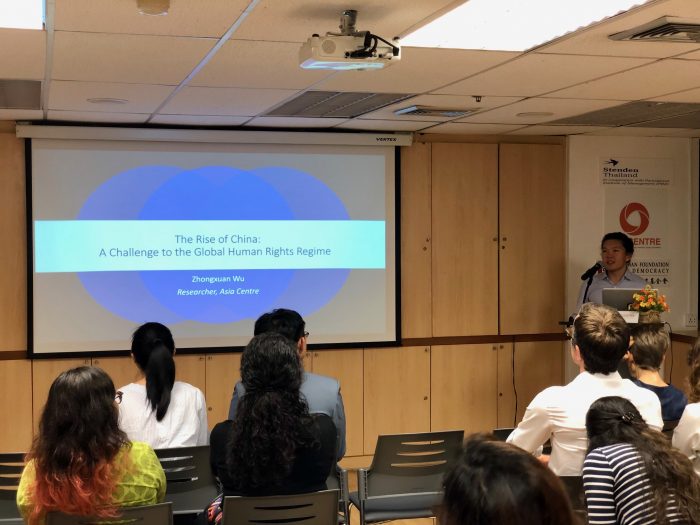 Zhongzuan Wu, researcher at Asia Centre, said that China places strong emphasis on economic, security and political goals rather than human rights. Hence when confronted, China becomes defensive and maintains a strong non-interference stance in domestic policy from the international community. He argued that human rights regime and conflict resolution mechanisms challenged by China's non-participation need strengthening.
Dubbed "Nite for Rights", the evening's discussion centred around the theme Disinformation and Human Rights Abuses in Conflict Situations. The presentations were followed by networking and informal discussions in which participants exchanged views on rights issues across the region.
Some 40 people from various backgrounds including academics, students, civil society representatives and media representatives attended the event. The activity was promoted and marketed by 6 international students from Stenden Thailand and supported by Nabah, Kingsmen Hospitality and Taiwan Foundation for Democracy.
Asia Centre welcomes queries on collaboration, please email contact@asiacentre.org