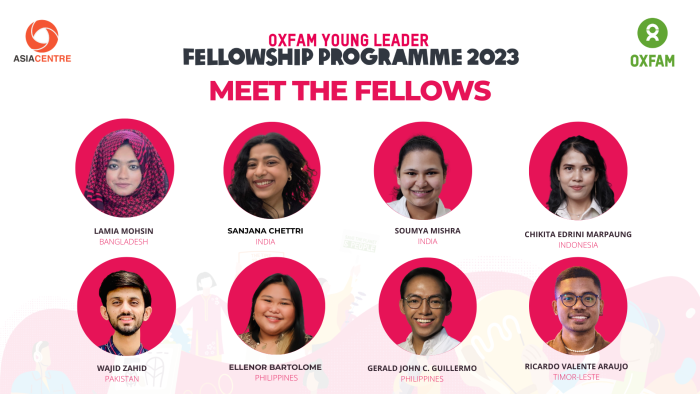 Asia Centre and Oxfam in Asia are pleased to announce the fellows for the Oxfam Young Leaders Fellowship Programme 2023!
The fellowship will provide tools to empower young people with hands-on training and close mentorship to strengthen their capacity to make social change happen.
These individuals have been carefully chosen from a diverse pool of over 400 candidates hailing from Asia. These eight fellows represent a group of remarkable individuals who possess the vision and determination to bring about positive change within their respective societies. They have devised innovative ideas aimed at improving their communities and have taken steps towards implementing them. Their projects are focused on addressing pressing global issues, such as climate justice, women's rights, and the preservation of civic space.

Over the course of the next nine months, under the guidance and mentorship of Asia Centre and Oxfam, these fellows will carry out their transformative initiatives in their home countries.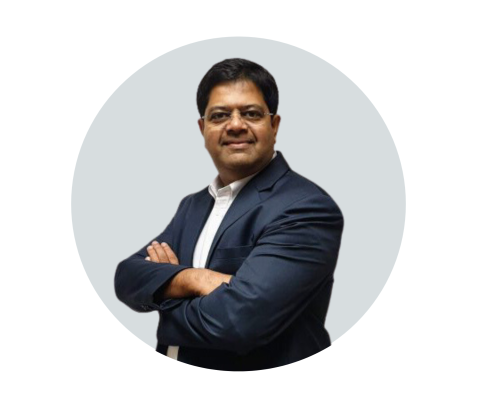 Dr James Gomez 
Regional Director, Asia Centre
Congratulations to all the talented young people who have been selected for the Oxfam Young Leaders Fellowship Programme 2023! Your passion, innovative ideas, and commitment to social justice are commendable. This fellowship is a remarkable opportunity to make a real impact in addressing pressing issues such as inequality, climate change, and gender justice. Through mentorship, training, and international exposure, you will gain invaluable skills and connections to bring about positive change. Asia Centre eagerly looks forward to witnessing the incredible contributions you will make. Best of luck on this exciting journey!
To know more about the fellows, download and read the Oxfam Fellowship – Meet The Fellows Booklet here.