Dr. James Gomez, Regional Director, Asia Centre signed a Memorandum of Understanding (MOU) with Mr. Wasan Paileeklee, CEO, Thai Media Fund (TMF) on 1 November 2019 to formalise both institutions' cooperation on activities and research to promote digital and media literacy on challenges related to online disinformation such as fake news and hate speech. The signing was witnessed by Asia Centre's Program Coordinator, Yawee Butrkrawee; Asia Centre's Manager, Patcharee Rattanarong; TMF's Director of Media Literacy, Weeraphong Kangwannavakul Department and International Collaboration Officer, Atthanat Khurat.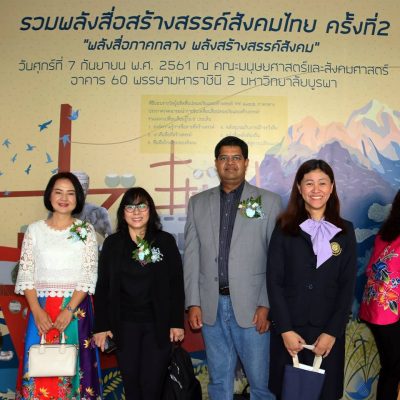 The MOU signing follows engagements between the two organisations, starting from September 2018 when Dr. James Gomez delivered a keynote address on "Fake News in Southeast Asia" at a convention organised by Thai Media Fund and the Ministry of Culture of Thailand at Burapha University, Thailand. Since this first engagement in late 2018, Asia Centre has participated in several of Thai Media Fund's activities as speaker and/or facilitator.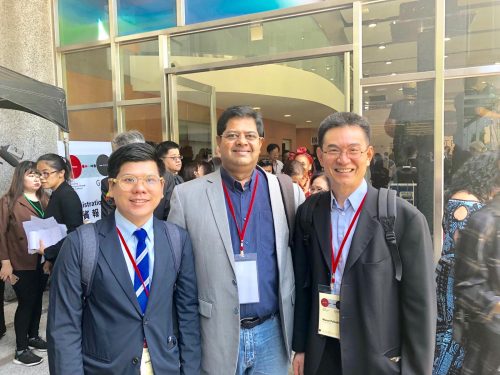 On 18 September 2019, Asia Centre's Dr. James Gomez spoke on the emerging Post-Truth Ecosystem in Southeast Asia at the 'Creative Media Partnership in Thai Society: Fostering Constructive Media Ecosystem Conference'. Organized by Thai Media Fund, the event's opening ceremony was also presided by Minister of Culture, Ittipol Khunpluem.
On 10 September 2019, as part of the Centre's external engagement, Dr. James Gomez attended the "Defending Democracy Through Media Literacy II" International Workshop on 10-11 September  in Taipei, Taiwan. Thai Media Fund CEO, Wasan Paileeklee participated in the workshop alongside with Dr. James Gomez and showcased the concerted efforts of Thai Media Fund and the Centre to combat fake news and hate speech on online platforms in Thailand.
In June 2019, Dr. James Gomez also met with Taiwan's Digital Minister Audrey Tang  during a conference in Bangkok organised by local partners including the Thai Media Fund. The conference was organised to consolidate knowledge and foster cooperation to combat fake news in Thai society. During the conference sidelines, and Dr. Gomez also discussed with Minister Tang a follow up meeting in Taipei 2020.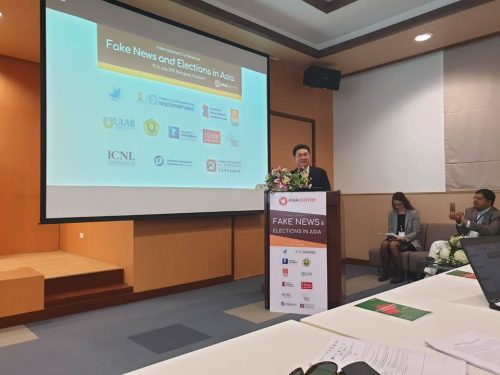 In July 2019, at Asia Centre's International Conference on Fake News and Elections in Asia, Thai Media Fund became a key partner of the conference to support a region wide exchange of views to tackle fake news issues. CEO of Thai Media Fund, Wasan Paileeklee highlighted in his opening remarks at the conference the large extent to which fake news posed a challenge to Thai society and how the right balance between legal and non-legal measures is needed to address the issue of fake news without jeopardizing individuals' basic rights.
The activities with the Thai Media Fund are hence important building blocks that has led to the November 2019 MOU signing. This MOU will result in partnership with the Centre's 5th International Conference on Hate Speech in Asia: Challenges and Solutions to be held during 8-10 July 2020, Bangkok, Thailand. 
Asia Centre looks forward to working with the Thai Media Fund.