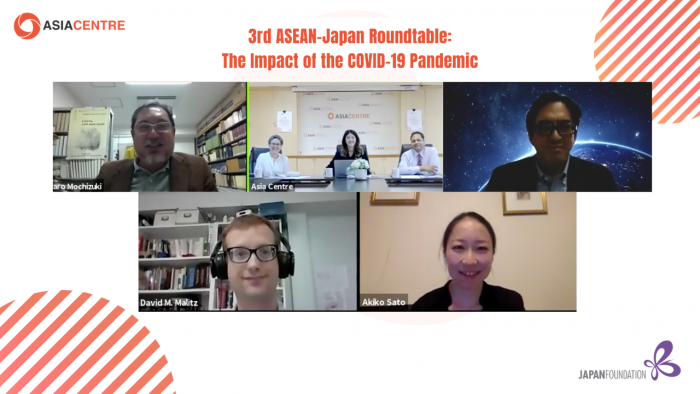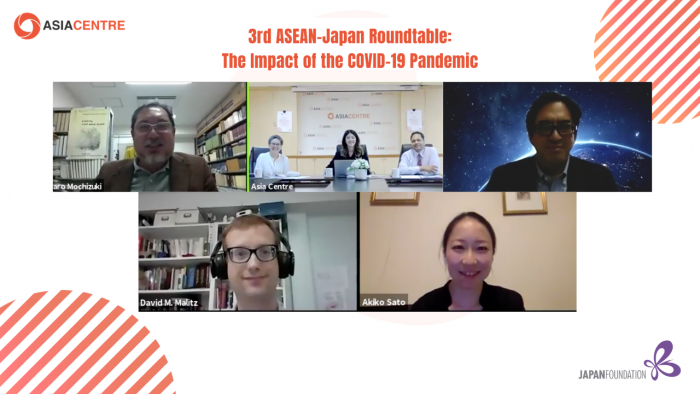 On 18 November 2020, Asia Centre, in partnership with the Japan Foundation, convened the 3rd ASEAN-Japan Roundtable on the topic of "ASEAN-Japan relations: The Impact of the COVID-19  pandemic", the video of which can be viewed here. 
Experts in ASEAN-Japan relations came together to discuss the impact of COVID-19 in Japanese society and Japan's relationship with ASEAN countries in terms of economy, geopolitical developments and people-to-people relations.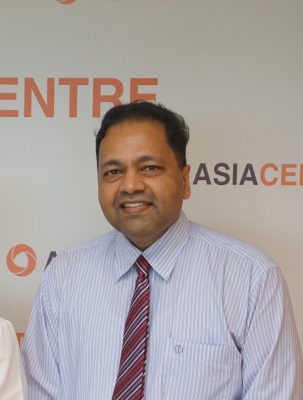 Dr. Robin Ramcharan, Executive Director, Asia Centre, welcomed the speakers and participants in his opening remarks that recapped the content of the Centre's 1st and 2nd ASEAN-Japan round tables held in 2017 and 2019. In introducing the 3rd Roundtable,  Dr. Ramcharan pointed to recent developments in ASEAN-Japan relations in the context of the Japanese Prime Minister's latest visit to Southeast Asia.  
The speakers at the Roundtable made the following points: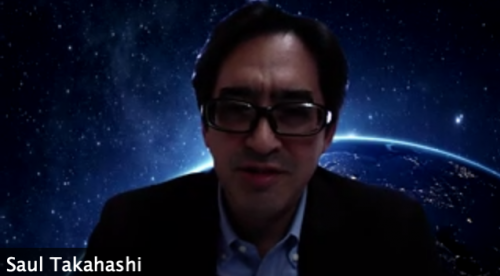 Prof. Saul Takahashi, Osaka Jogakuin University: He pointed to the shift in attitude needed by Japanese policymakers to promote human dignity towards migrant workers thereby creating a strong Japan-ASEAN relationship. Prof. Takahashi said that the travel restrictions placed on foreign residents in Japan who were migrants, spouses and students was an infringement of their human rights.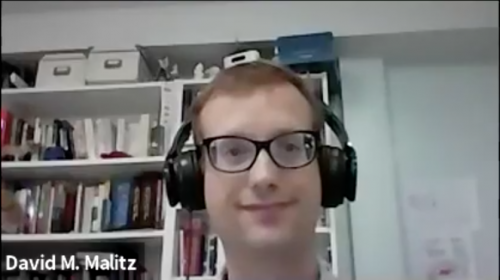 Dr. David Malitz, BALAC,Chulalongkorn University: He examined the shift in Japanese investment, due to COVID-19, from Thailand to Indonesia and Vietnam. Dr. Malitz's comments further noted the shift from manufacturing towards the service, education, and human resource sectors.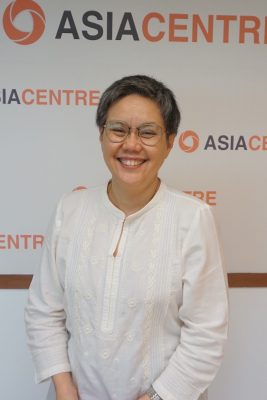 Dr. Saikaew Thipakorn, Director, Japan-ASEAN Studies Centre, Chulalongkorn University: She examined COVID-19's impact on the daily lives of people in Japan and in the ASEAN countries. Dr. Thipakorn discussed the 'new normal', influenced by the impact of digital- literacy and divide, and further addressed self-sufficiency policies. Dr. Thipakorn noted, these developments raise questions about who should standardize digital regulation and how to promote self-sufficiency without disrupting globalisation.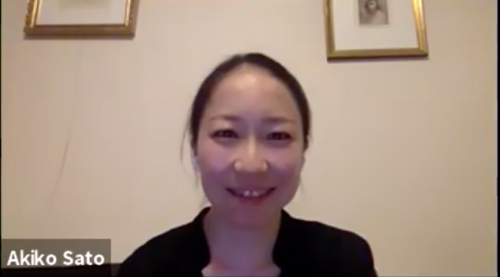 Akiko Sato, Human Rights Now: She examined the impact of the COVID-19 pandemic on Japan's economy and human rights issues. Japan has experienced the human rights violations of migrant workers, children, women, persons with disabilities and privacy issues in its business sector. To rectify these issues, Ms. Sato prescribed that Japan learn from the human rights institutions in ASEAN which can build on the existing Japan-ASEAN economic relationship.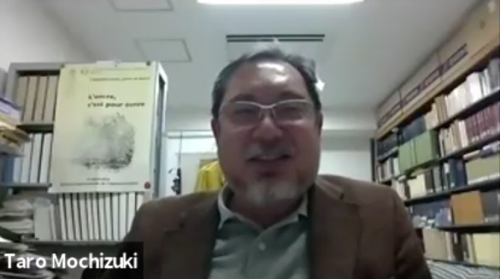 Prof. Taro Mochizuki, Osaka University: He presentedthe philosophical perspective of COVID-19 as a war between citizens and soldiers. This war can lead to a shift in identity from citizen to soldier, as aligned with authoritarianism. Prof. Mochizuki emphasised that instead of using the war metaphor, civil solidarity and civic duty should be promoted while international and regional solidarity should be strengthened on a civil level.  
The main takeaway of the event is that the mutual collaboration between Japan and the ASEAN countries should be promoted to both maintain existing relationships and tackle the impact of the COVID-19 pandemic. However, this relationship should be based on a mutual understanding and respect of each other which currently is far from satisfactory.
This event is the 3rd ASEAN-Japan Roundtable convened by Asia Centre with the support of Japan Foundation. The Centre has convened two earlier events:
2017: 1st ASEAN-Japan Roundtable: Multipolar Asia-Pacific Century, that focused on ASEAN-Japan economic and business relations in relation to human rights   
2019: 2nd ASEAN-Japan Roundtable: Competing for Influence in SEA that discussed Japan's non-economic approach to maintaining relations with ASEAN.
Asia Centre looks forward to partnering with the Japan Foundation to convene future events.