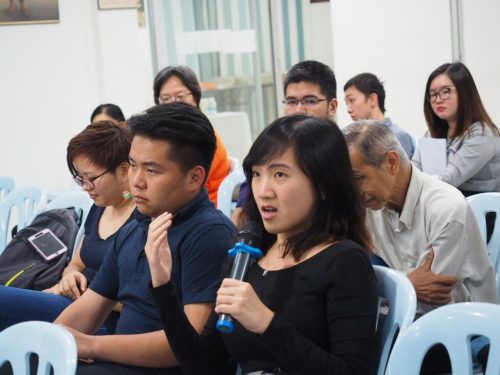 The impact of media business sustainability and fear on journalists became the point of contention during the Malaysia launch event of the Journalism for an Equitable Asia Award on 18 December 2019. Co-convened by Asia Centre and Oxfam in Asia and supported by local partners Gerakbudaya and Orchan Consulting Asia, the event brought together 30 participants from the media, academia and civil society to discuss the challenges of reporting on inequality. The aim of organising the Journalism for an Equitable Asia Award is to promote strong journalism and acknowledge the hard work of journalists who have persisted in reporting on inequality in spite of the challenges the media industry faces.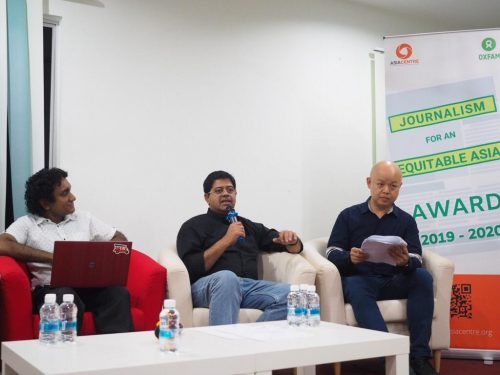 In the session on opening remarks, Dr. James Gomez, Regional Director, Asia Centre, highlighted that rising internet penetration and consumption of user-generated content over social media platforms via mobile devices is directing eyeballs away from quality journalism. In its stead sensational news, clickbait content, fake news and hate speech is vying for readers and viewers attention.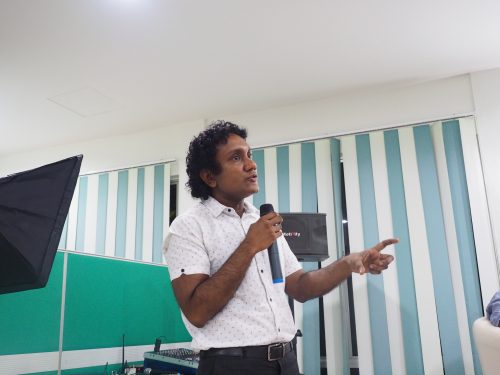 Nipuna Kumbalathara, Media and Communications Lead, Oxfam in Asia, outlined a 'tale of two fortunes,' referring to Asia as a continent that has the most billionaires in the world and where 1.2 billion poor people reside. This drastic income inequality has resulted in an inequality in power. As media groups or media enterprises are often owned by powerful business magnates, this makes coverage of important and politically sensitive issues less viable. Hence, the media can no longer maintain its independence and instead practices self-censorship leading to a trust deficit among the public. Nipuna urged journalists as thought leaders and enablers to re-establish credibility by talking about issues that matter and return the power to the people to make change happen.
Following on from the opening remarks, four Malaysian speakers took to the floor.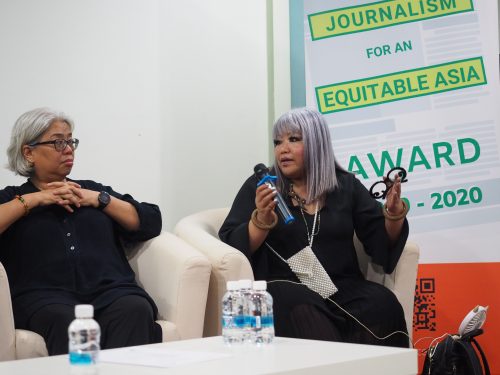 Siti Kasim noted the impact of regime change in Malaysia on local journalism. She pointed out that the government has become more approachable and less abusive. However, the culture of fear, intimidation and self-censorship, a by-product of the Barisan Nasional (BN) era, still lingers. Siti used her own experience to articulate this, pointing out that The Star refused to publish her article on the grounds that the issue she discussed was too sensitive. She also cautioned the new challenge facing both government and members of the press, which is extremists disseminating fake news with impunity. This is a 2018 post-election phenomenon that Malaysia needs to contend with.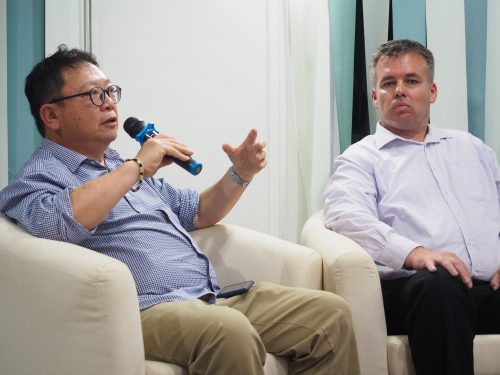 Datuk Wong Sai Wan, as the editor-in-chief of Malay Mail, offered a business viewpoint on journalism in Malaysia. He argued that the business sustainability of the media industry in Malaysia is drastically affecting the ability of journalists to report on politically sensitive issues such as inequality and social justice. "The Barisan Nasional had subsidized many Malaysian media. These media suddenly lost financial support after the BN lost the general election in 2019". Coupled with the digital disruption and inability to regain trust, Malaysia media face serious financial difficulties and have to make business decisions to survive by shying away from sensitive issues. Hence, Datuk Wong Sai Wan worried that, by 2020, there may not be Malaysian journalists who are worthy of the award.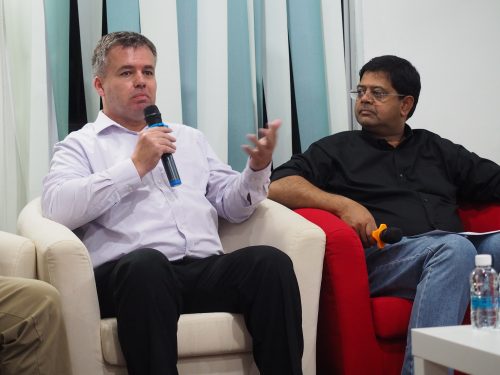 Gareth Corsi, sub-editor, Malaysian Insight, voiced his concern of what he termed as a defunct media ecosystem in Malaysia. He argued that apart from the trust deficit, there is a quality deficit among Malaysian reporters. On many occasions, he has observed Malaysian journalists not being proactive, offer no critical insights nor investigate issues; rather they are indifferent and prefer to wait for the government's or an organization's press release and report in a verbatim manner. Consequently, this has contributed to low trust in the media in Malaysia. Gareth proposed that one way to regain trust is to revise and improve how journalism is taught in educational institutions. He used an example of a journalism course he took during his studies, which was designed by experienced communicators preparing course participants to operate as a front-line journalists.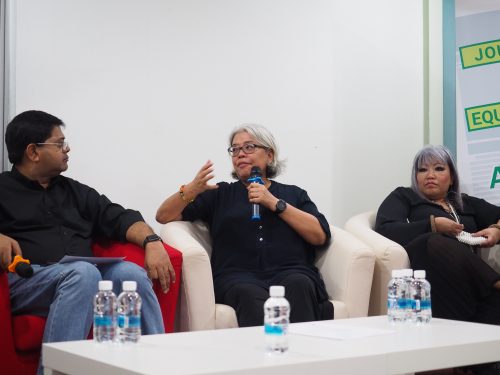 Despite the decreased trust and financial viability, Dr. Hartini Zainudin, co-founder and vice president, Yayasan Chow Kit, argued that, from her experience working on the children-related issues, journalists are willing to report as it is usually not seen as a sensitive topic. Over the years she has built a rapport with them, she recognizes them as being a voice of the marginalized and the powerless, and there argued there is indeed quality in their coverage on the issue.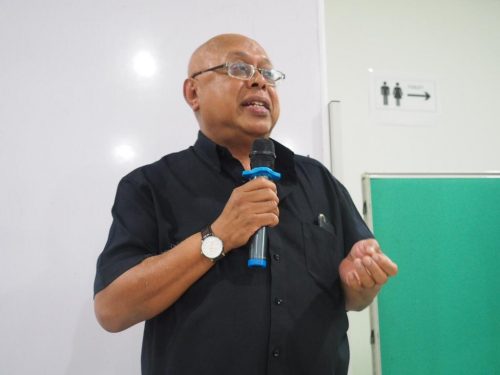 Dr. Zaharom Nain, Professor of Media and Communication Studies, Nottingham University, wrapped up the discussion from the floor by commenting that, in spite of irreconcilability between business sustainability and fear, he felt that quality journalism still exists in Malaysia. He said there are enough quality journalists and stories that could easily qualify for this Award.
The event was made possible with support of local partners Gerakbudaya who provided the venue and logistical support, while Orchan Consulting Asia coordinated speaker and media invitations. The event was reported in The Star, Sin Chew and China press.
The Malaysia launch event for the Journalism for an Equitable Asia Award is one in a series of on-site and online launch events in South and Southeast Asia: Bangladesh, Myanmar, Pakistan, Philippines, Thailand, Myanmar and Malaysia to create awareness of this Award. The call for nominations are now open and the nomination criteria can be accessed here. Asia Centre and Oxfam in Asia look forward to receiving nominations.