Cause lawyers set themselves apart in their profession by using the law as tool for social justice.
They protect the rights of marginalised communities and bridge the gap between law as it is written in the books and the law as it is lived and experienced.
This was how our panelists described the linchpin role that cause lawyers play in advocating for justice. Cause Lawyering: In Conversation With Regional Advocates was held on 14 May 2016 and attracted about 20 participants.
Mr. Henning Glaser, Director of the  German-Southeast Asia Centre of Excellence for Public Policy and Good Governance at Thammasat University provided an overview of how lawyers work to achieve justice for marginalised communities.  The panel also explored on the role that lawyers and advocates play on the issue of the death penalty, with human rights lawyer and anti-death penalty advocate M.Ravi sharing his personal experiences fighting against Singapore's draconian death penalty laws. Akanit Horatanakun from Amnesty International Thailand providing an update on the use of the death penalty in Thailand.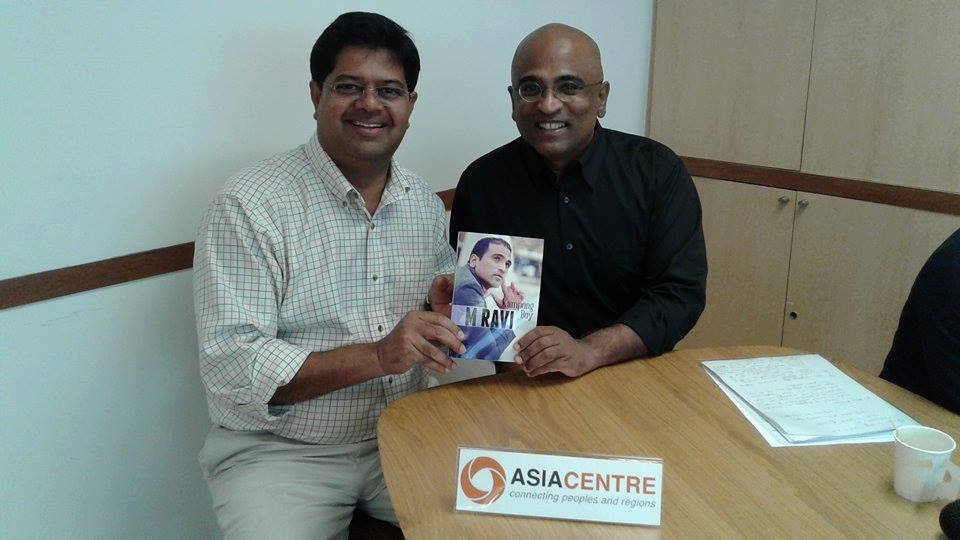 The event also saw the Bangkok launch of M Ravi's critically acclaimed autobiography Kampong Boy. His book, Kampong Boy,was shortlisted for the 2014 Singapore Literature Prize. It is on sale at Asia Centre.