On 27 January 2023, Dr James Gomez delivered a presentation at the "National Economic Prospects & Preparation for 2024 General Election in Indonesia Amidst Global Uncertainty" seminar hosted by the Parliamentary Expert Agency, Republic of Indonesia for its Memorandum of Understanding (MoU) stakeholders.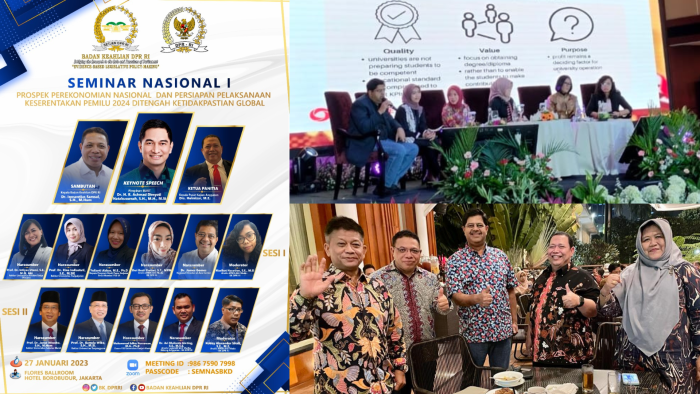 Speaking on the topic "Southeast Asia's Recovery Amidst Global Uncertainties: The Role of Tertiary Institutions", Dr Gomez reflected on how tertiary institutions in Southeast Asia risk losing their relevance as they face a decline in quality and enrollment in a post-pandemic era today. A shift of approach is needed through active collaboration and innovation across all sectors of society in addressing the fundamental questions, "who contributes to the development of the individual? – Are we looking for an effective member of society or the economy?".
Asia Centre engagement with The Expertise Agency of The House of Representatives of The Republic of Indonesia is based on a 5-year MoU signed on 14 March 2022 to jointly undertake the publishing of research outputs, execute teaching and training programmes, develop course outlines and materials, and support each other to promote joint activities.  
The MoU was signed following some initial years of engagements between the two organisations. The current Head of Parliamentary Expertise Agency at the Nusantara,  Dr Inosentius Samsul S.H, M. Hum, first participated in Asia Centre's 3rd International Conference on Businesses in Human Rights in 2018 and later in Asia Centre's 6th and 7th Conferences in 2021-2022 as a panel partner.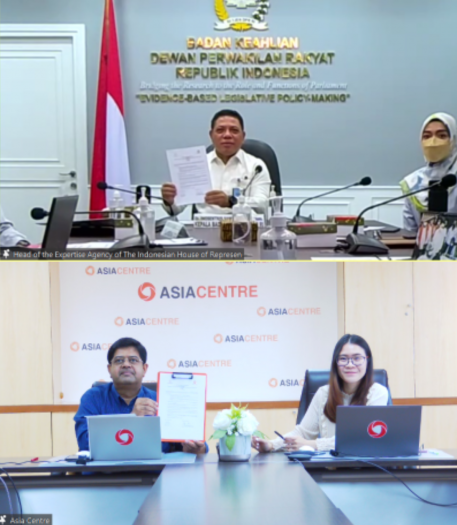 To read more about the MoU Signing with The Indonesian Parliament's Expert Agency, please visit the link here.